Product Code
GASTRO1.5-NC-1.5 KG
Immun-Ocean GASTRO Feed Supplement 1.5kg
Immun-Ocean GASTRO is for healthy, happy horses who concentrate on their work. It boosts metabolism and helps prevent stomach ulcers.
"We have an 8 year old who looked a bit flat in his coat and down in his general condition. I believe that since he has been taking the Gastro supplement my horse has thrived and changed beyond all recognition" - Ian Stark.
Take a look at our other testimonials.
Details
Delivery & Returns
Personalisation Details
Related Posts
Reviews
GASTRO is a 100% natural feed supplement comprising of Ascophyllum nodusum and Lithothamnium which provides a formulated balance of vitamins and minerals. It is a natural approach to supporting the proper, efficient process of equine digestion, providing gastric and hind gut comfort.
Ascophyllum nodosum seaweed from the cold North Atlantic has been used for centuries as a natural source feed supplement, low in iodine and rich in vitamins, minerals and amino acids. It is composed of 48 elements, 16 amino acids and 11 vitamins. The macro algae is hand harvested in accordance with traditional and sustainable methods that have been used for centuries along the Atlantic coastline of Ireland.
Lithothamnium calcareum is a red algae belonging to the Corallinaceae family. It grows extremely slowly, giving it time to filter and absorb large quantities of sea nutrients. Lithothamnium provides a rich supply of minerals including 32 trace elements. This naturally balanced mix of minerals, vitamins, amino acids and antioxidants helps to promote a healthy immune system and gut environment and aids the overall well-being of competition horses. GASTRO contains soothing properties to help ease irritation and promote intestinal health as well as a healthy balanced digestive system.
GASTRO encourages the growth of friendly bacteria for regular gut function, which allows the horse maximum utilisation of the feed. The Omega 3 fatty acids in GASTRO are known for their uses in improving brain health and aiding concentration levels resulting in consistent performance. The Omega 3 fatty acids have natural soothing properties which work quickly to ease stiffness, allowing your horse to move more freely.
Natural MSM is a natural organic sulphur and is abundantly found in Ascophyllum. It helps to maintain healthy and flexible joints, offering your horse both short and long term joint support. With optimum levels of magnesium to help with nerve and muscle function this product contains no listed banned substances and is suitable for horses competing at all levels GASTRO is specially formulated for competition horses with gastric issues.
Powered by Irish goodness for naturally healthy horses.
Delivery
Our delivery estimates are based on orders placed before 2pm. If you order on a weekend or a Bank Holiday, your order will be dispatched on the next working day.
UK Next Day orders placed after 2pm on a Friday will be dispatched the following Monday.
All personalised orders are subject to a £4.95 delivery charge, will be shipped separately and delivered to you within 14 working days.
For bespoke orders please refer to the individual products for delivery estimates.
Please Note
: Orders may be despatched in separate parcels from multiple locations. If all items are not received within 3 working days please call the Harry Hall Customer Service Team on
01274 711 100
quoting your order number or alternatively email us at
contact@harryhall.com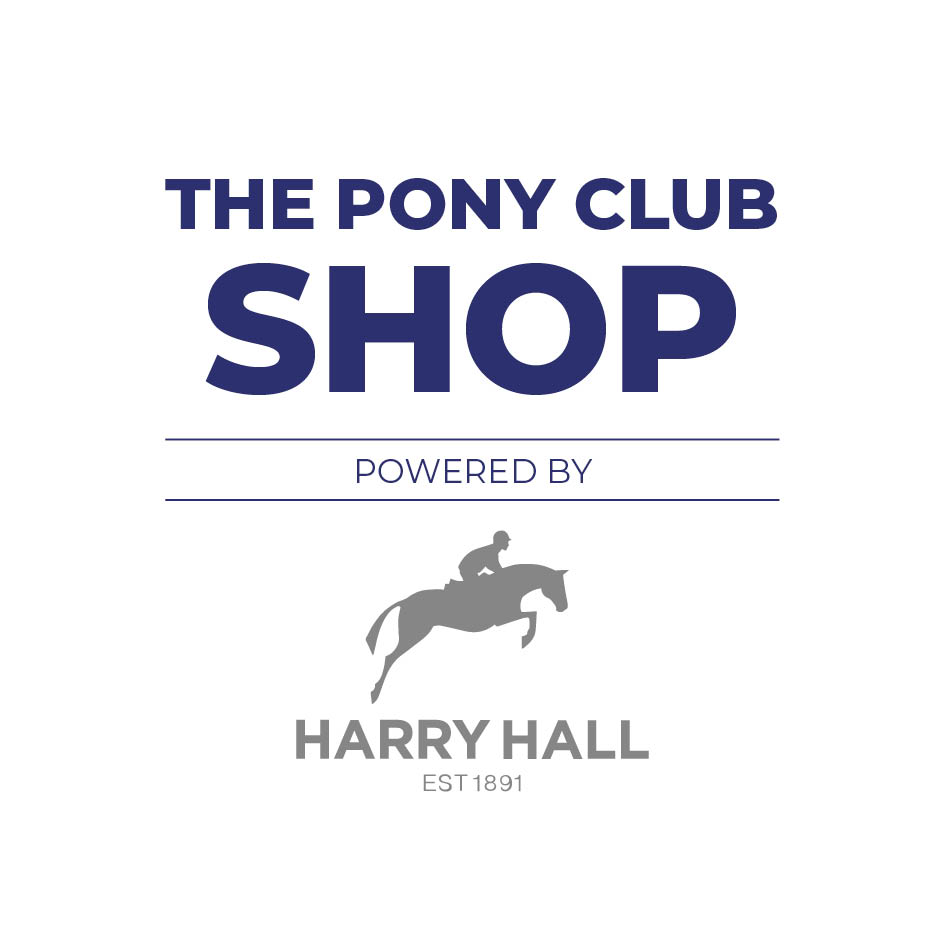 Baskets containing only Pony Club items are despatched via Royal Mail with Postage Rates below. Please allow up to 7 days for delivery.
Orders weighing up to 0.5kg £2.00
Orders weighing 0.5kg to 1kg £3.00
Orders weighing 1kg to 4kg £3.50
Orders weighing over 4kg £4.95
All personalised orders £4.95
Overseas Orders - please contact our Pony Club Shop support team on
01274 711 117
For more information - please visit our Delivery & Returns page.
Service

Delivery times

Cut off

Cost

Gold Members Free UK Mainland Delivery

2 working days

2pm (Mon-Thur)

FREE

Free UK Mainland Delivery over £50


(Bronze or Non-Members)

2-3 working days

2pm

FREE

UK Mainland

2-3 working days

2pm

£4.95

UK Mainland Next Day
(Bronze or Non-Members)

1 working day

2pm (Mon-Thur)

£6.95

Northern Ireland (Under £50)

2 working days

2pm

£6.95

Highlands and Islands

2 working days

2pm

£6.95

Republic of Ireland

2 working days

2pm

£6.95

Austria

2-3 working days

2pm GMT

£13.95

Belgium

2-3 working days

2pm GMT

£9.95

Czech Republic

2-3 working Days

2pm GMT

£9.95

Denmark

2-3 working days

2pm GMT

£13.95

Estonia

2-3 working days

2pm GMT

£15.95

Finland

2-3 working days

2pm GMT

£18.95

France

2-3 working days

2pm GMT

£11.95

Germany

2-3 working days

2pm GMT

£9.95

Italy

2-3 working days

2pm GMT

£15.95

Netherlands

2-3 working days

2pm GMT

£9.95

Norway

2-3 working days

2pm GMT

£25.95

Poland

2-3 working days

2pm GMT

£9.95

Romania

2-3 working days

2pm GMT

£24.99

Spain

2-3 working days

2pm GMT

£13.95

Sweden

2-3 working days

2pm GMT

£14.95

Switzerland

2-3 working days

2pm GMT

£12.95

USA

5-10 working days

2pm GMT

£29.99

Australia and other locations

Contact us for a quote

-

-
Please contact us for delivery quotes for any country not listed above.
Returns
We offer a 60 day returns promise for you to return your items for an exchange or refund.
You can return items to us via Royal Mail using the return address label in your parcel. This service is FREE in the UK.
Click here to find out more about our returns policy.
Personalised items will be sent to our embroiders before being sent on to yourself, so please expect an extended lead time.
Terms and Conditions
Once personalised items are purchased they are non-refundable, unless there is a fault in the item. Any mistakes in spelling made during the personalisation process will not be sufficient reason to return the item, so please check your order carefully before purchasing. Click here to view our full T&Cs.