Protechmasta Infrared Leg Wraps
Masta's Protechmasta Infrared Therapy Leg Wraps are designed to enhance and stimulate your horse for improved health. Far Infrared technology helps to prevent injuries by preparing ligaments and tendons for work, improves recovery and muscle tightness by assisting circulation. Set of two wraps.
Details
Delivery & Returns
Size Guide
Reviews
Reviews
Far Infrared Technology:  A naturalistic ceramic infused lining that emits a safe form of Far Infrared radiation, also known as Biogenetic Radiation, to the horses' body, this is then reflected back from the horse's body creating a natural black body effect. Far infrared radiation is a natural process and is scientifically proven to gently and safely assist blood circulation, therefore, helping to reduce any swelling, ease muscle tension and support recovery and help in the prevention of injury.
Super Wicking:  Air mesh fabric that is soft and absorbent to wick away moisture effectively.
Easy to use Fastenings:  These wraps are an ergonomically shaped design help to give the best fit to the front and back legs. Finished with easy close hook and loop straps to ensure secure and comfortable fit. Can be used on either the front or back, depending on the horses build you may need to go up a size for the back legs, please refer to the size chart.
Why Use Protechmasta Infrared Therapy Leg Wraps?
Assists circulation
Helps ease muscle tension
Aids arthritis symptoms
Reduces swelling
Helps prepare muscles and tendons for exercise
Helps reduce muscle tightness after exercise
FAQs
How long should I leave Protechmasta Leg Wraps on for?
We recommend that the Protechmasta products are introduced gradually to allow the body to adjust. For the first week use only for a maximum of four hours at a time, then introducing it for longer periods after a couple of weeks. For maximum results use as often as possible.
Will Protechmasta Leg wraps help arthritis in my horse's joints?
We have had many reviews from our customers who have said the Protechmasta leg wraps/bandages have helped with arthritis symptoms, leg injuries, puffy legs, Mobility issues.  You can read reviews here .
Will the Leg wraps overheat my horses legs?
Independent clinical trials have showed that the surface temperature of the leg stabilises when wearing Protechmasta leg wraps and that the wraps will both absorb and emit Far infrared to prevent the horse's leg from heating up beyond that of a safe level.
*DISCLAIMER* The Protechmasta products are not a replacement for professional medical advice or treatment. Consult your vet if you are unsure.
Delivery 
Our delivery estimates are based on orders placed before 2pm. If you order on a weekend or a Bank Holiday, your order will be dispatched on the next working day.
UK Next Day orders placed after 2.00pm on a Thursday will be dispatched the following Monday.
For bespoke orders

 

p

lease refer to the individual products for delivery estimates.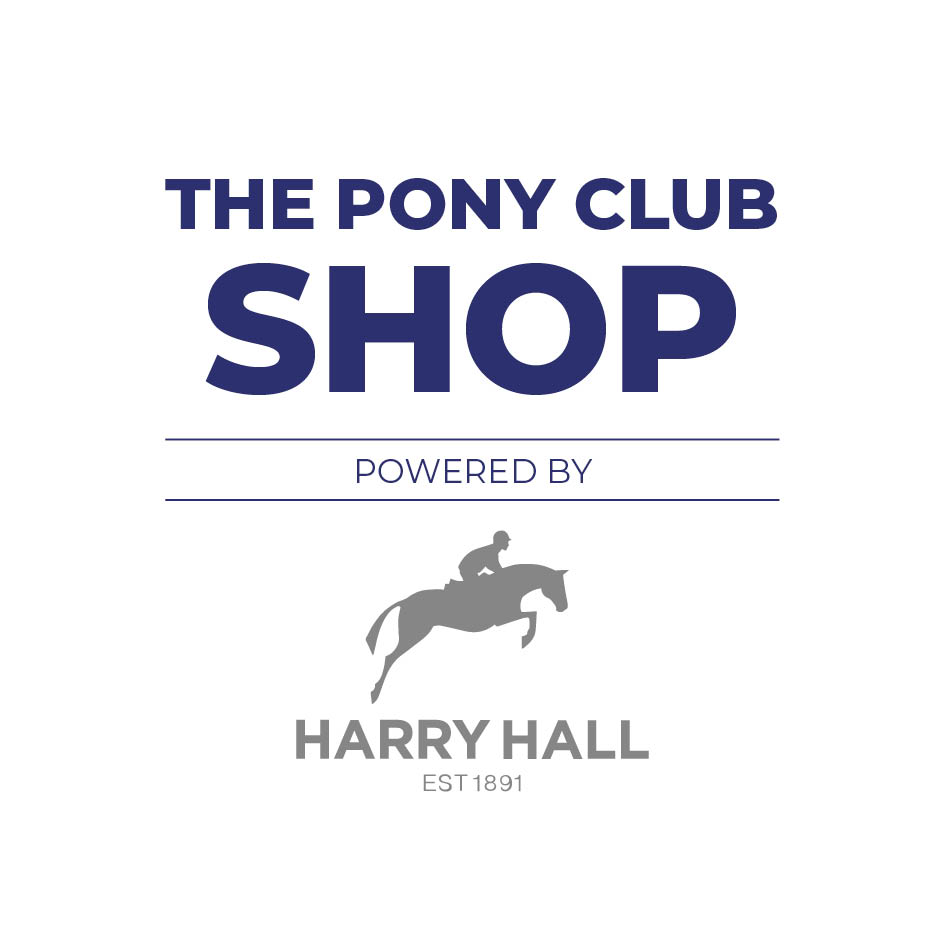 Baskets containing only Pony Club items are despatched via Royal Mail with Postage Rates below. Please allow up to 7 days for delivery.
Orders weighing up to 0.5kg £2.00
Orders weighing 0.5kg to 1kg £3.00
Orders weighing 1kg to 4kg £3.50
Orders weighing over 4kg £4.95
Overseas Orders - Please contact our Pony Club Shop support team on 01274711117
Service

Delivery times

Cut off

Cost

Gold Members Free UK Delivery

1-2 working days

2pm (Mon-Thur)

FREE

Free UK Delivery over £50  


(Bronze or Non Members)

2-3 working days

2pm

FREE

UK Mainland

2-3 working days

2pm

£4.95

UK Next Day
(Bronze or Non Members)

 1 working day

2pm (Mon-Thur)

£6.95

Northern Ireland (Under £50)

2 working days

2pm

£6.95

Highlands and Islands

2 working days

2pm

£6.95

Republic of Ireland

2 working days

2pm

£6.95

Austria

2-3 working days

2pm GMT

£13.95

Belgium

2-3 working days

2pm GMT

£9.95

Czech Republic

2-3 working Days

2pm GMT

£9.95

Denmark

2-3 working days

2pm GMT

£13.95

Estonia

2-3 working days

2pm GMT

£15.95

Finland

2-3 working days

2pm GMT

£18.95

France

2-3 working days

2pm GMT

£11.95

Germany

2-3 working days

2pm GMT

£9.95

Italy

2-3 working days

2pm GMT

£15.95

Netherlands

2-3 working days

2pm GMT

£9.95

Norway

2-3 working days

2pm GMT

£25.95

Poland

2-3 working days

2pm GMT

£9.95

Romania

2-3 working days

2pm GMT

£24.99

Spain

2-3 working days

2pm GMT

£13.95

Sweden

2-3 working days

2pm GMT

£14.95

Switzerland

2-3 working days

2pm GMT

£12.95

USA

5-10 working days


2pm GMT

£29.99

Australia and other locations

Contact us for a quote


-

-
Please contact us for delivery quotes for any country not listed above. 
Returns
We offer a 60 day returns promise for you to return your items for an exchange or refund.
You can return items to us via Royal Mail using the return address label in your parcel. This service is FREE in the UK.
Click here to find out more about our returns policy.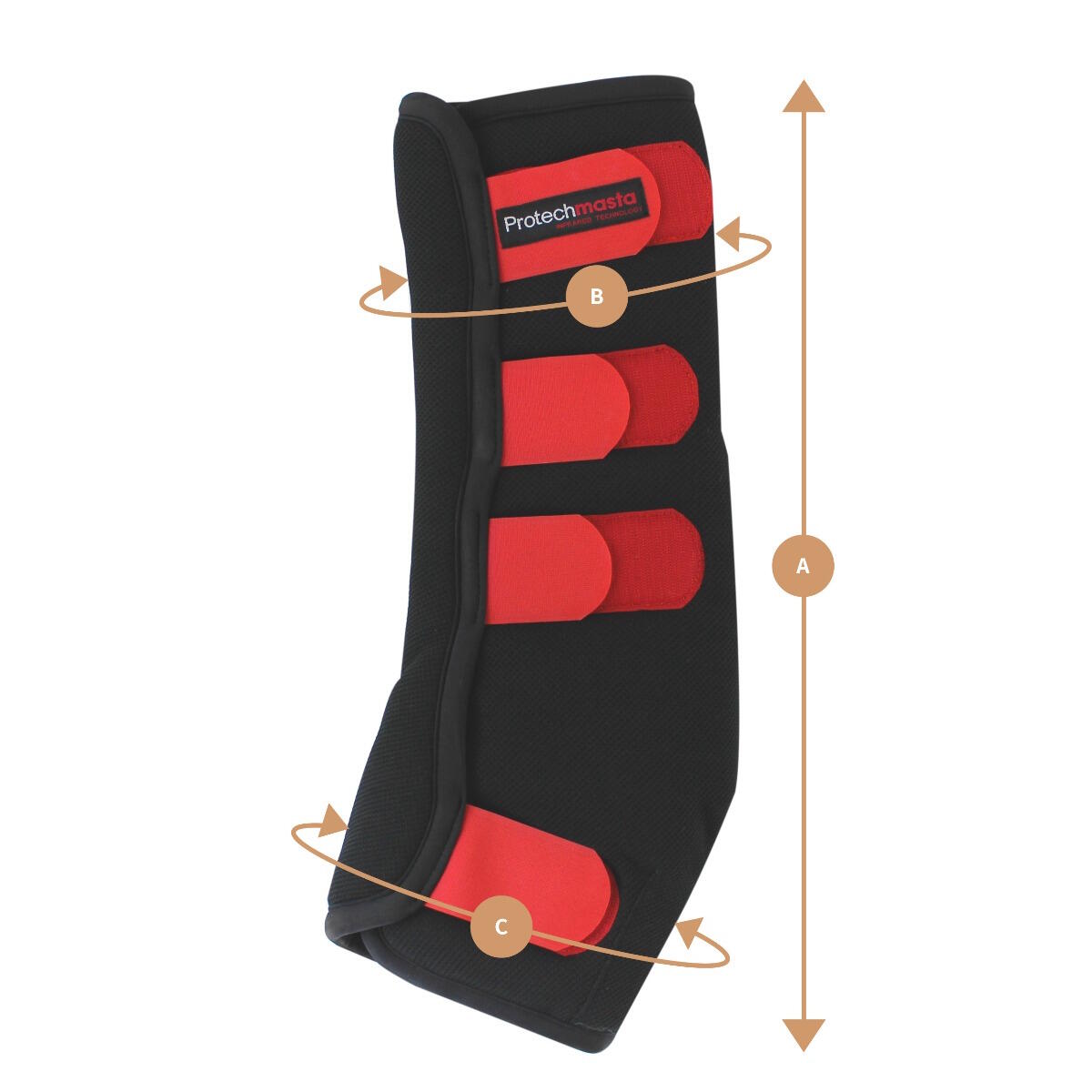 | | | | |
| --- | --- | --- | --- |
|        Size          |          A            |         B          |          C           |
| Pony | 40cm | 32cm | 36cm |
| Cob | 45cm | 34cm | 38cm |
| Full | 50cm | 42cm | 42cm |
| XFull | 55cm | 42cm | 46cm |
Jessica White
Verified Buyer: yes
Lizzie Blamire
Verified Buyer: yes
Maria Fountain
Verified Buyer: yes
Fiona Burns
Verified Buyer: yes
Anonymous
Verified Buyer: yes
Emma Harrison
Verified Buyer: yes
Emma Harrison
Verified Buyer: yes
Andrea Meldrum
Verified Buyer: yes
Anonymous
Verified Buyer: yes
Anonymous
Verified Buyer: yes
Danielle Thelwell
Verified Buyer: yes
Danielle Thelwell
Verified Buyer: yes
Michael Dobbs
Verified Buyer: yes
Lynn Parry
Verified Buyer: yes
Lynn Parry
Verified Buyer: yes
Darrell Netherwood
Verified Buyer: yes
Vikki Hayton
Verified Buyer: yes
Guest
Verified Buyer: yes