The Harry Hall story began in the 1870s when Harry Hall Esq, Bootmaker and Tailor began trading with the advertising slogan "Hall marked clothes are the best."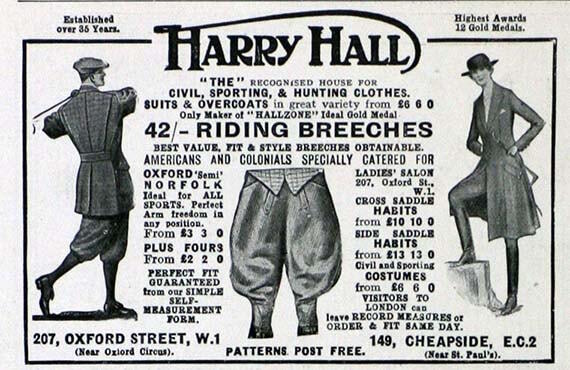 In the 1960s, the brand was supplying clothes to famous riding personalities such as Pat Smythe, Anne Townsend, Sheila & Mary Braney and even Brazil's very own Nelson Pessoa. From time to time the occasional order was even received from the stables at Buckingham Palace.
The heritage of the Harry Hall brand is established and treasured in the equestrian world and is renowned for being durable, comfortable, practical, big on features and appropriate for all ages. Today the team at Harry Hall is incredibly proud of this heritage and works hard to maintain our equestrian roots.
Today's riders require more from their clothing – they want affordable, reliable, quality made garments that are fashionable yet practical. Our whole range, from comfortable legwear to safe Hi-Viz, from practical footwear to stylish tops, has been designed with all this in mind – it's Harry Hall, proud to be British and better than before.