Blue Chip Joint RLF 1 Liquid Horse Supplement 1L
Blue Chip Joint RLF contains Glucosamine, MSM, Hyaluronic acid, Yucca and Manganese, which all help to nourish the joints. Joint RLF also contains a rosehip extract, Rosa canina, which contains a special glycoside that helps maintain joint comfort by limiting the number of white blood cells allowed into the joint. All the ingredients in Joint RLF are 100% natural and contain no banned substances.
Details
Delivery & Returns
Reviews
What's in the bottle?
Rosehip extract (Rosa canina) - Extract of Rosa canina, which contains a special glycoside, has shown in published scientific studies to be a powerful natural supplement for joint comfort and mobility both in humans and in horses. Rosa canina is widely acknowledged as a major breakthrough in drug-free support and maintenance of healthy, mobile joints.
Hyaluronic acid (HLA) - Hyaluronic acid is a major component of synovial fluid and is necessary to maintain the viscosity of the fluid. Synovial fluid keeps the cartilage that cushions the bone ends soft and slippery so that the bones don't grind against each other. For maximum benefit hyaluronic acid should be given in conjunction with glucosamine to help absorption.
Glucosamine HCL - Glucosamine is an important and effective agent in helping to support healthy joints. Glucosamine is vital for cartilage metabolism and for the renewal of connective tissue in and around the joints. It is required for the formation of synovial fluid, the joints' natural lubricant, and provides the building blocks needed to for damage caused by wear and tear and the natural ageing process.
Organic MSM (Methyl-sulphonyl-methane) - Joint RLF takes advantage of the powerful synergy between glucosamine and MSM. Our organic, bio-available MSM provides the building blocks for protein, vital for tendon and ligament health. Proteins are a key component in cartilage formation and can aid muscle recovery and promote circulation.
Yucca (Yucca schidigera) - A rich source of saponins, which help to nourish joints. Yucca has been used for decades by Native Americans to look after their horses' joints. The yucca used in Joint RLF is grown from a sustainable source.
Organic manganese chelate - This is essential for the formation of cartilage and helps promote bone strength. Joint RLF uses the protected form of organic manganese for maximum absorption.
Vitamin C - This important antioxidant helps to neutralise free radicals, vital for maintaining joint health and flexibility.
As Blue Chip Feed Limited are audited to the BETA NOPS code of practice and are fully approved by the Universal Feed Assurance Scheme, horse feed is a non-returnable product. This is our guarantee to the customer that we do everything in our power to produce feed and supplements to the highest possible manufacture standards and to comply with FEI clean sport regulations.
THIS PRODUCT CAN ONLY BE SHIPPED TO MAINLAND UK
Delivery
Our delivery estimates are based on orders placed before 2pm. If you order on a weekend or a Bank Holiday, your order will be dispatched on the next working day.
UK Next Day orders placed after 2pm on a Friday will be dispatched the following Monday.
All personalised orders are subject to a £4.95 delivery charge, will be shipped separately and delivered to you within 14 working days.
For bespoke orders please refer to the individual products for delivery estimates.
Please Note
: Orders may be despatched in separate parcels from multiple locations. If all items are not received within 3 working days please call the Harry Hall Customer Service Team on
01274 711 100
quoting your order number or alternatively email us at
contact@harryhall.com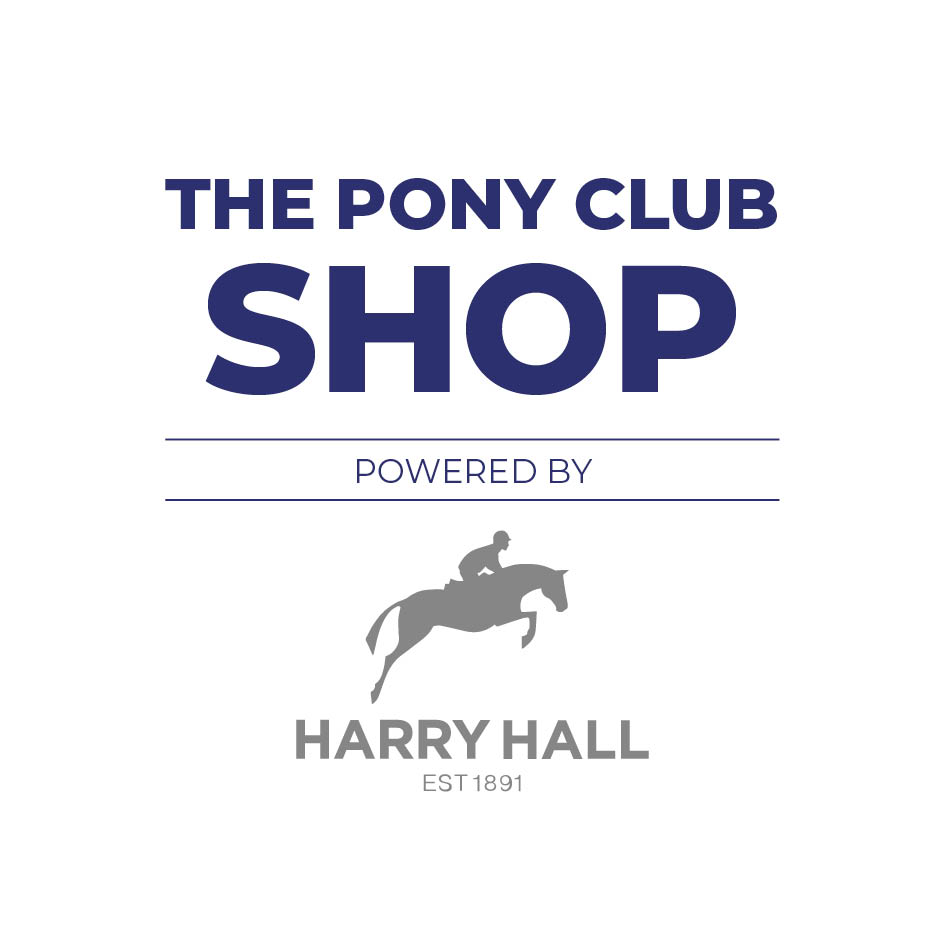 Baskets containing only Pony Club items are despatched via Royal Mail with Postage Rates below. Please allow up to 7 days for delivery.
Orders weighing up to 0.5kg £2.00
Orders weighing 0.5kg to 1kg £3.00
Orders weighing 1kg to 4kg £3.50
Orders weighing over 4kg £4.95
All personalised orders £4.95
Overseas Orders - please contact our Pony Club Shop support team on
01274 711 117
For more information - please visit our Delivery & Returns page.
Service

Delivery times

Cut off

Cost

Gold Members Free UK Mainland Delivery

2 working days

2pm (Mon-Thur)

FREE

Free UK Mainland Delivery over £50


(Bronze or Non-Members)

2-3 working days

2pm

FREE

UK Mainland

2-3 working days

2pm

£4.95

UK Mainland Next Day
(Bronze or Non-Members)

1 working day

2pm (Mon-Thur)

£6.95

Northern Ireland (Under £50)

2 working days

2pm

£6.95

Highlands and Islands

2 working days

2pm

£6.95

Republic of Ireland

2 working days

2pm

£6.95

Austria

2-3 working days

2pm GMT

£13.95

Belgium

2-3 working days

2pm GMT

£9.95

Czech Republic

2-3 working Days

2pm GMT

£9.95

Denmark

2-3 working days

2pm GMT

£13.95

Estonia

2-3 working days

2pm GMT

£15.95

Finland

2-3 working days

2pm GMT

£18.95

France

2-3 working days

2pm GMT

£11.95

Germany

2-3 working days

2pm GMT

£9.95

Italy

2-3 working days

2pm GMT

£15.95

Netherlands

2-3 working days

2pm GMT

£9.95

Norway

2-3 working days

2pm GMT

£25.95

Poland

2-3 working days

2pm GMT

£9.95

Romania

2-3 working days

2pm GMT

£24.99

Spain

2-3 working days

2pm GMT

£13.95

Sweden

2-3 working days

2pm GMT

£14.95

Switzerland

2-3 working days

2pm GMT

£12.95

USA

5-10 working days

2pm GMT

£29.99

Australia and other locations

Contact us for a quote

-

-
Please contact us for delivery quotes for any country not listed above.
Returns
We offer a 60 day returns promise for you to return your items for an exchange or refund.
You can return items to us via Royal Mail using the return address label in your parcel. This service is FREE in the UK.
Click here to find out more about our returns policy.