Blue Chip Original Feed Horse Balancer 15kg
Blue Chip Original is perfect for maintaining top line, condition and a healthy coat in all horses and ponies. It provides an optimum, balanced amount of vitamins, minerals and nutrients to meet daily requirements. 100% natural, whole cereal and molasses free formula. Blue Chip Original includes a high quality probiotic digestive supplement to help create a healthy gut environment, increasing the efficiency of nutrient absorption and fibre digestibility by up to 100%.
Details
Delivery & Returns
Related Posts
Reviews
What's in the bag?
Double-action digestive supplement - Combining a high concentration of probiotic with nucleotides. Proven to increase forage digestibility by up to 100% in a study conducted by Hartpury College.
Oils - Soya oil and linseed oil. Natural, vegetable sources of omega 3 and 6 fatty acids. Combined with organic zinc the oils ensure healthy, scurf-free skin and a glossy, gleaming coat.
SoundHoof™ - A complete hoof supplement with biotin, methionine, lysine, organic zinc and organic copper for the formation of strong, pliable, good quality hooves.
PrimoVento™ - A complete respiratory supplement with antioxidants, menthol, eucalyptus and garlic to soothe the airways and maintain lung health and integrity.
Antioxidants - Selenium, vitamin C and vitamin E to aid the 'mopping up' of free radicals and promote a healthy immune system.
Nucleotides - As well as forming a key part of the double-action digestive supplement, nucleotides are essential building blocks of DNA and RNA and are therefore essential to every cell in the body. Nucleotides help support immunity, stamina, cell replication and repair of cell damage
Complete vitamin, mineral and nutrient package - To ensure the correct functioning of the metabolic system, central nervous system, and immune system. Balanced to achieve safe growth rates, bone strength and joint health. Blue Chip uses organic/chelated minerals to ensure optimum absorption and effectiveness.
As Blue Chip Feed Limited are audited to the BETA NOPS code of practice and are fully approved by the Universal Feed Assurance Scheme, horse feed is a non-returnable product. This is our guarantee to the customer that we do everything in our power to produce feed and supplements to the highest possible manufacture standards and to comply with FEI clean sport regulations.
THIS PRODUCT CAN ONLY BE SHIPPED TO MAINLAND UK
Delivery
Our delivery estimates are based on orders placed before 2pm. If you order on a weekend or a Bank Holiday, your order will be dispatched on the next working day.
UK Next Day orders placed after 2pm on a Friday will be dispatched the following Monday.
All personalised orders are subject to a £4.95 delivery charge, will be shipped separately and delivered to you within 14 working days.
For bespoke orders please refer to the individual products for delivery estimates.
Please Note
: Orders may be despatched in separate parcels from multiple locations. If all items are not received within 3 working days please call the Harry Hall Customer Service Team on
01274 711 100
quoting your order number or alternatively email us at
contact@harryhall.com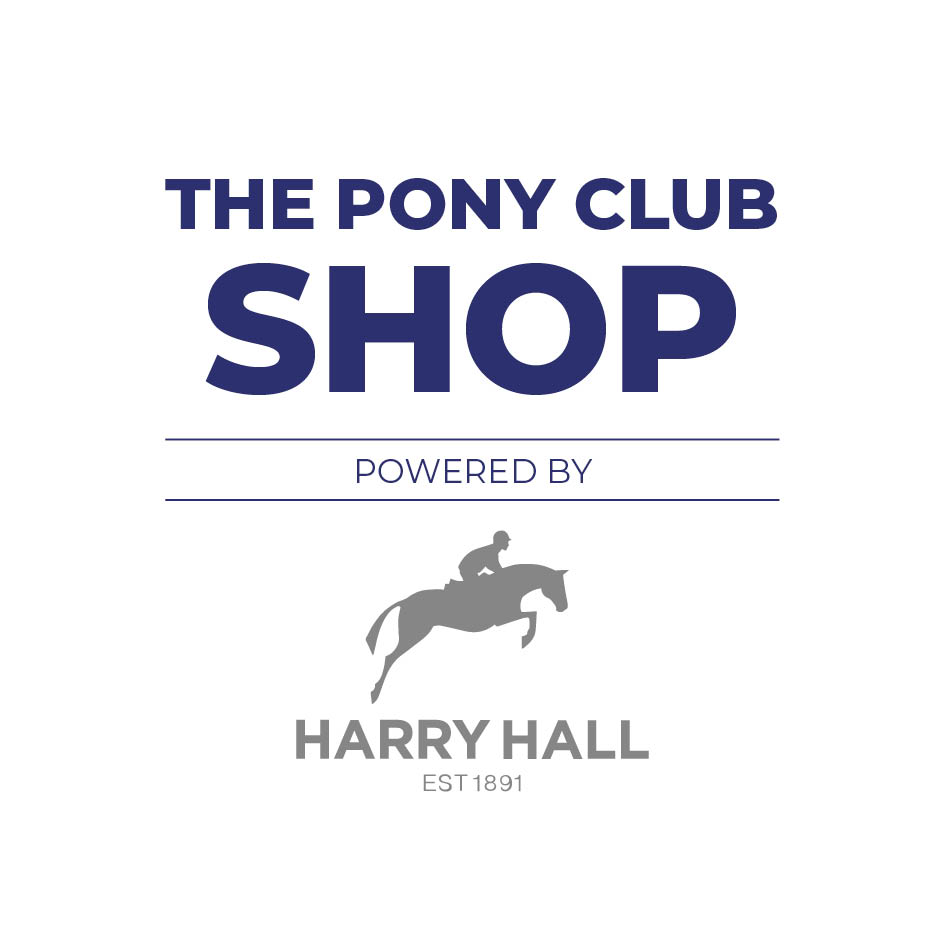 Baskets containing only Pony Club items are despatched via Royal Mail with Postage Rates below. Please allow up to 7 days for delivery.
Orders weighing up to 0.5kg £2.00
Orders weighing 0.5kg to 1kg £3.00
Orders weighing 1kg to 4kg £3.50
Orders weighing over 4kg £4.95
All personalised orders £4.95
Overseas Orders - please contact our Pony Club Shop support team on
01274 711 117
For more information - please visit our Delivery & Returns page.
Service

Delivery times

Cut off

Cost

Gold Members Free UK Mainland Delivery

2 working days

2pm (Mon-Thur)

FREE

Free UK Mainland Delivery over £50


(Bronze or Non-Members)

2-3 working days

2pm

FREE

UK Mainland

2-3 working days

2pm

£4.95

UK Mainland Next Day
(Bronze or Non-Members)

1 working day

2pm (Mon-Thur)

£6.95

Northern Ireland (Under £50)

2 working days

2pm

£6.95

Highlands and Islands

2 working days

2pm

£6.95

Republic of Ireland

2 working days

2pm

£6.95

Austria

2-3 working days

2pm GMT

£13.95

Belgium

2-3 working days

2pm GMT

£9.95

Czech Republic

2-3 working Days

2pm GMT

£9.95

Denmark

2-3 working days

2pm GMT

£13.95

Estonia

2-3 working days

2pm GMT

£15.95

Finland

2-3 working days

2pm GMT

£18.95

France

2-3 working days

2pm GMT

£11.95

Germany

2-3 working days

2pm GMT

£9.95

Italy

2-3 working days

2pm GMT

£15.95

Netherlands

2-3 working days

2pm GMT

£9.95

Norway

2-3 working days

2pm GMT

£25.95

Poland

2-3 working days

2pm GMT

£9.95

Romania

2-3 working days

2pm GMT

£24.99

Spain

2-3 working days

2pm GMT

£13.95

Sweden

2-3 working days

2pm GMT

£14.95

Switzerland

2-3 working days

2pm GMT

£12.95

USA

5-10 working days

2pm GMT

£29.99

Australia and other locations

Contact us for a quote

-

-
Please contact us for delivery quotes for any country not listed above.
Returns
We offer a 60 day returns promise for you to return your items for an exchange or refund.
You can return items to us via Royal Mail using the return address label in your parcel. This service is FREE in the UK.
Click here to find out more about our returns policy.