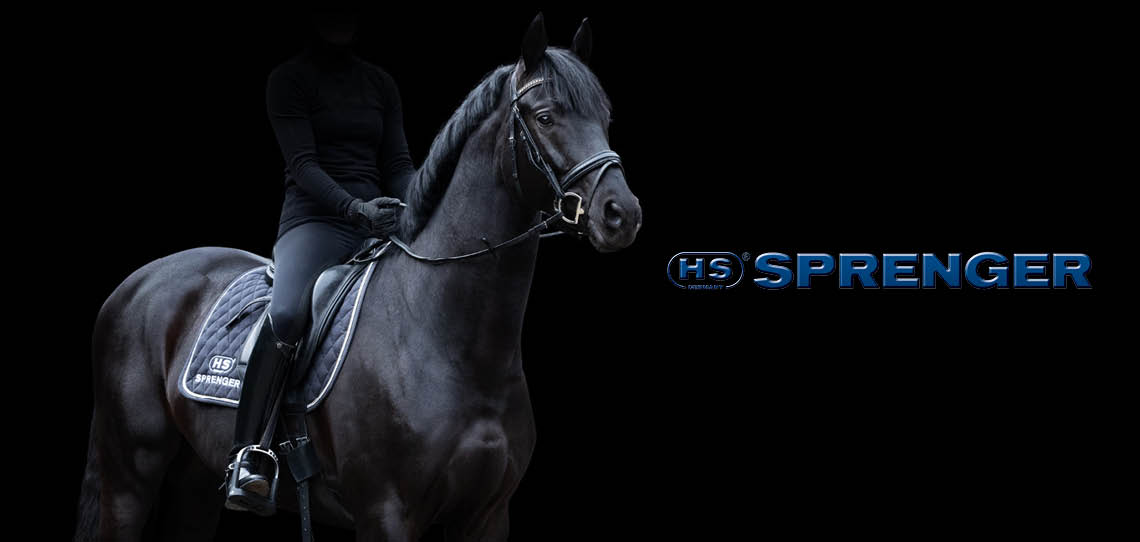 Sprenger bits, spurs and stirrups have leapt into the Harry Hall collection offering you the highest standard of quality for your everyday items. 
Sprenger Horse Bits and Accessories
Made in Germany, Sprenger products are created using the best components available and Harry Hall are thrilled to present a wide selection of products for you. With everyday bits such as snaffles – including loose-ring and Eggbutt the Sprenger bit range also includes the KK Ultra Universal, the Flex Control and the Pelham as well as six other styles. Also included in the range is the Novocontact loose ring double joint bit which is ideal for sensitive horses that can get strong. The Novocontact loose ring single jointed bit is the right bit for horses that draw behind the vertical – whatever bit you're looking for, the Sprenger range will have the bit for your horse. Our customer service team are happy to help you choose the right bit if you need further information on the individual properties of each bit. The Bow Balance Stirrup also joins us in the Sprenger range available at Harry Hall. This shock absorbing stirrup is perfect for riders that suffer with joint pain. The bow shape of this stirrup means that if you lose your stirrup it will be positioned ready to put your foot back in.