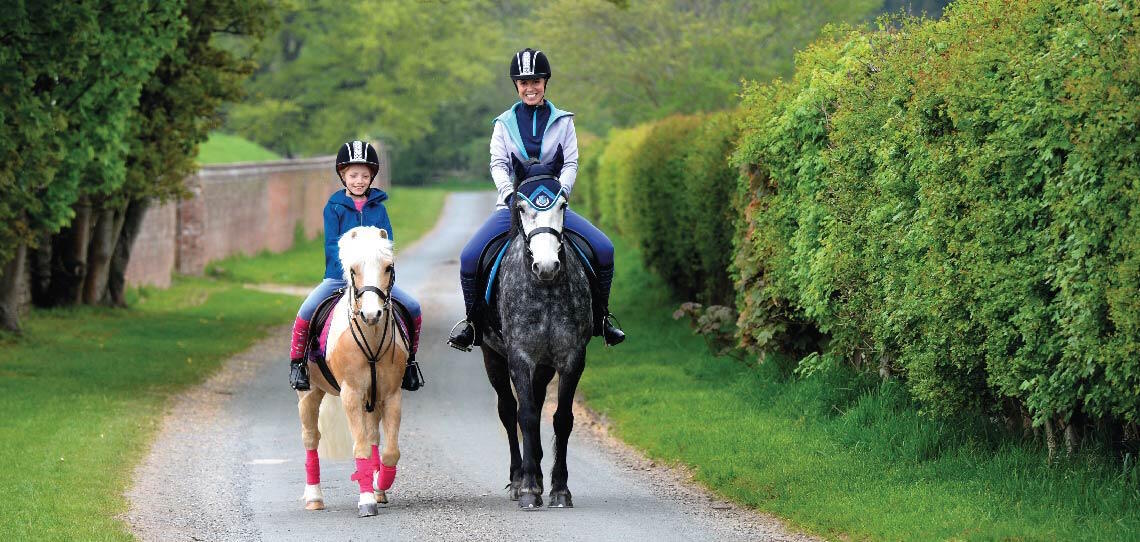 Whether your child is an experienced rider, brand new to riding or just pony mad! We have everything they need to help them on their way to becoming a successful rider or even just enjoy the great outdoors. Our children's clothes are designed for comfort and style in and out of the saddle, from yard coats for when they get caught in the rain to show jackets that make them stand out in the show ring. Our children's equestrian clothes are available for both girls and boys that can be worn season after season, with bright prints and fun designs, our range has everything they need.
Children's Riding Clothing
Competition Wear
Show jumping, dressage or showing, Harry Hall have hand-picked the perfect selection of children's competition wear to get them competition ready. With a range of children's tweed riding jackets which are made in the UK from high quality tweed, you'll be sure to stand out in the show ring for all the right reasons! With a variety of breeches or jodhpur's available in different colours and styles you can be sure to find what you are looking for here for any discipline.
Legwear
Whether it's their first pair of jodhpurs or breeches you can be sure that our range of children's legwear will keep them comfortable and stylish in the saddle. With a variety of features, styles and colours whether it's for a competition, around the yard or want to add some extra colour into their horse riding wardrobe, we will have the perfect pair for them.
Tops & Jackets
Browse our selection of horse riding coats, competition jackets, fluffy fleeces and more designed for both boys and girls. So whether you are looking for a cosy and comfortable coat for when they are out hacking or helping out around the yard or need a tailored showing jacket for competitions, we have all your bases covered. 
Safety Wear
We all know the importance of being safe whilst horse riding whether it's around the yard at home or out hacking on the roads. Harry Hall has a range of brilliant horse riding hats, body protectors and hi-viz products all offering protection and comort. All products are design with maximum rider safety in mind whether you are in or out of the saddle.
Footwear
Harry Hall offer a wide range of footwear options for girls and boys whether it's for a competition, around the yard or for children that love playing in puddles, we have the perfect pair for everyone! Our collection has been carefully selected for their durability, quality and style. Long riding boots, jodhpur boots and fun printed wellington boots, we have the perfect choice for any pony loving child.