Win a £500 show sponsorship with Harry Hall
Imagine what £500 could do for your show - pay for a photographer for the day, luxury rosettes for competitors, winners' sashes or even free cakes for all competitors! All you have to do is nominate using our online form and keep following us on social.
Calling all Riding Clubs, shows and competition venues – how do you fancy £500 to help towards the cost of running an event?
The team at Harry Hall loves to help the equestrian industry and while the show season in 2020 was pretty much written off, 2021 has much more to look forward to.
For your chance to win £500 for your event, show or competition simply ask your competitors, members and community to:
Nominate your show and tell us the reason it deserves to win the £500.
Like & Follow the Harry Hall Facebook page to track your progress.
Nominations are open from 1st July – 14th July 2021 - NOW CLOSED
The winner will be the show with the most nominations – it really is that simple.
The winner will be announced on the 16th July 2021. The £500 will be paid to the show venue or organiser once receipts have been submitted for the following:
Rosettes

Trophies

Plaques

Sashes

Photographer

Food – cakes, sandwiches, crisps and sweets

Venue Hire

Drinks – soft drinks and hot beverages (not alcohol)

First Aid Attendance

The winning show will have until 29th October 2021 to submit their receipts.
Harry Hall International Limited will reimburse the value of the receipts up to £500 within 30 days of receiving the receipts.
As per list above, any other costs that are claimed for will be at Harry Hall International Limited discretion.
Receipts should be sent recorded delivery to Attention of Accounts Department, Harry Hall International Limited, Park View Mills, Wibsey Park Avenue, Bradford, BD6 3QA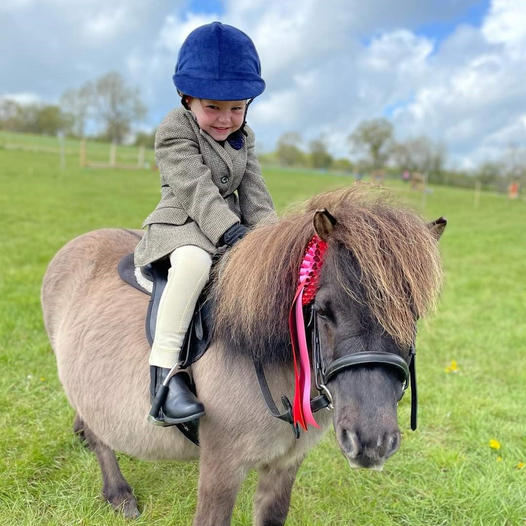 CONGRATULATIONS SPRINGWOOD RIDING CLUB
With an incredible number of votes - Springwood Riding Club are a worthy winner
Springwood Riding Club was recently victim to an arson attack - and all of us at Harry Hall are hoping this £500 show sponsorship will go some way towards helping them rebuild.
Leigh-Anne Hart, a committee member said:
"We are so grateful to everyone that has voted for us. We are run by volunteers that want to deliver a family-friendly show. After the year we have had with the recent arson attack we are increasingly amazed by the support we have received. Thank you again from everyone at Springwood Riding Club to each and every one of you that has voted for us!"
A huge thank you to everyone who voted and took part, we had some fantastic nominations and loved reading every single one of them!
For more information on Springwood Riding Club, please feel free to check out their Facebook page.
Find out more about our campaigns and giveaways

At Harry Hall, we've made it our business to help horses and their owners for over 100 years. And we want to continue to help with rewarding campaigns, building our One Club community and supporting charity partners.