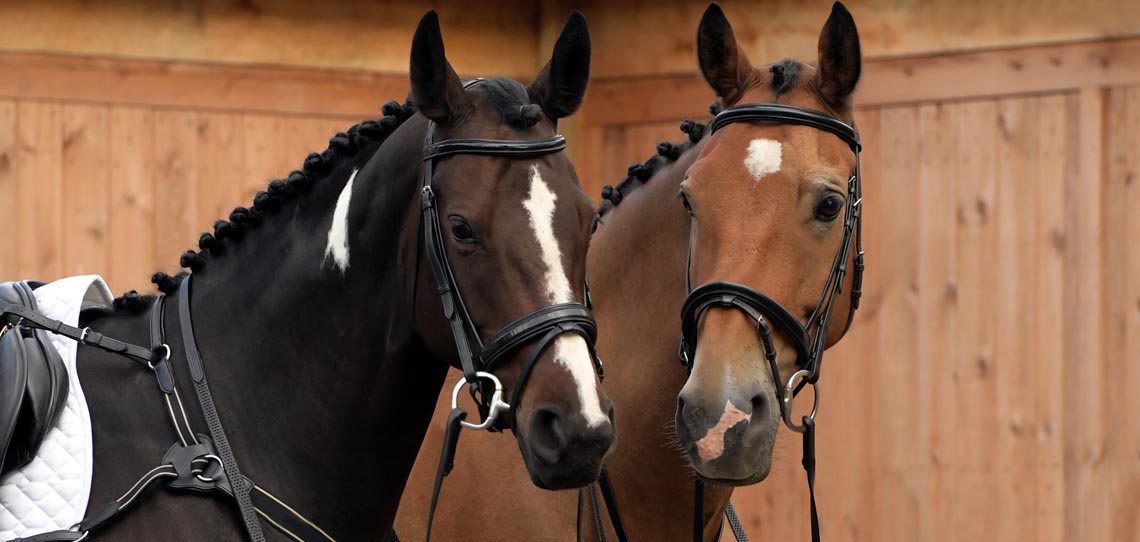 At Harry Hall, we offer a full range of quality leather bridles and reins whatever your needs. Whether you are looking for a leather horse bridle for everyday use or a specific bridle type for a competition, we are here to help.
Leather Bridles and Reins
Our leather collection also includes stirrup leathers, nosebands and browbands. Our Cottage craft leatherwork offers excellent value, while the Caldene range has everything for the competitive rider. Our bridles come in a variety of colours each with different excellent features, so why not browse our bridlework range to find the ideal bridle for you and your horse?