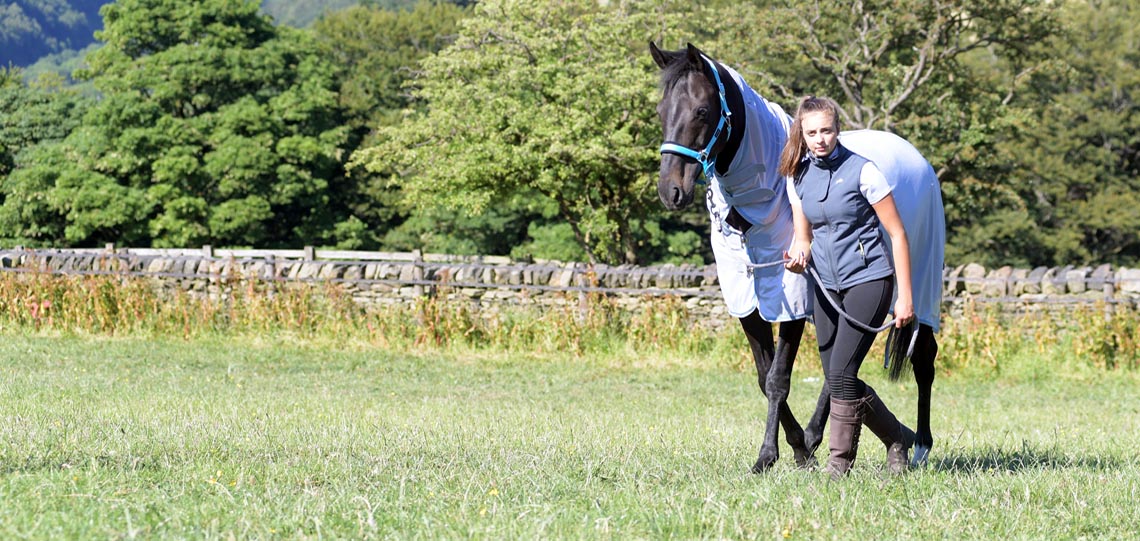 Keep those pesky flies at bay and your horse's sanity intact during the warmer months, with our range of fly rugs and sheets.
Fly Rugs and Sheets for Horses
Designed especially for the summer season, not only do our horse fly rugs prevent your horse from the irritation that flies invariably cause, but they also offer incomparable comfort and breathability, which is essential as the heat picks up. Our collection of fly rugs come in a range of styles, colours and fits so that you can find the perfect one, enabling your horse to focus on enjoying the summer sun!