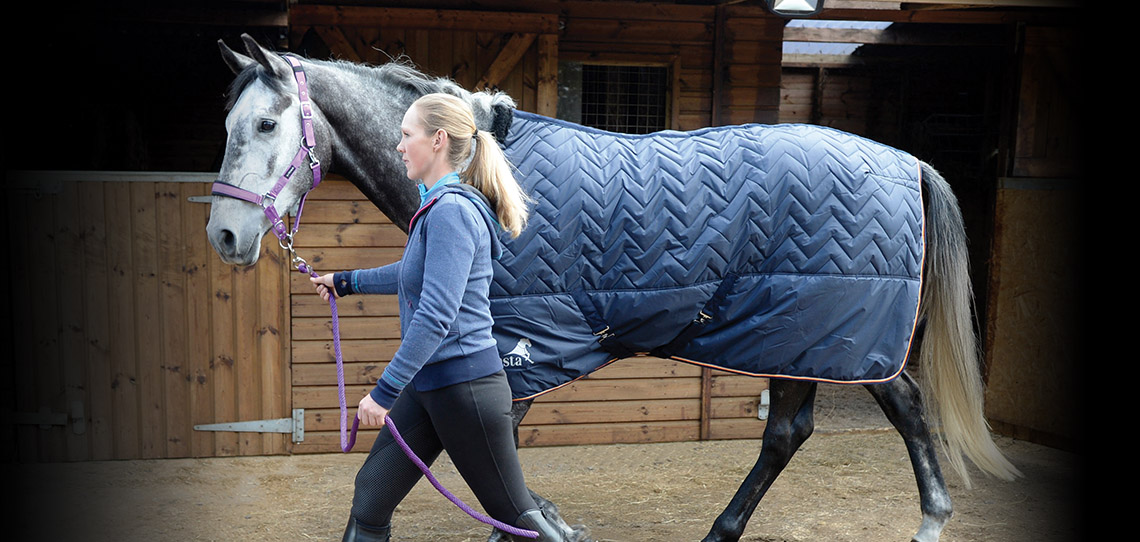 Our stable rugs come in a range of colours, styles, sizes and weights; so whether you're after a lightweight stable rug, a mediumweight or a heavyweight, for those extra cold days - then you will be able to find the perfect one for your horse's needs!

Horse Stable Rugs
A wide range of quality stable rugs from trusted brand Masta. Whether it's winter or summer, a stable rug can be used. We recommened occasionally using stable rugs on cool summer nigths but if it gets any warmer then it's best to go rugless and with our range of stable rugs, you can also give your horse the very best in warmth and comfort, whatever the weather. 

Harry Hall stocks stable rugs by Masta in a range of colours, sizes, styles and weights, from lightweight to heavyweight - depending on the temperature and your horse's needs. Masta are specialists in horse stable rugs from fixed neck brands to give your horse extra coverage and protection during the winter months, to lightweight versions like the Masta Vento.

Equine stable rugs also come in a heavily quilted 350g form, featuring attractive designs such as the Quiltmasta 350g red check stable rug. Different sized polyester fibres intertwine to create a warm, layered, yet lightweight structure. Many of our equestrian stable rugs also feature touch close fastenings in areas such as the neck and adjustable twin buckle front fastenings, to allow for full adjustment and a made to measure fit for your horse. Masta stable rugs are designed to perform and last. A company with 30 years of experience in creating stable rugs, Masta combines aesthetically pleasing design with technology to enhance performance.