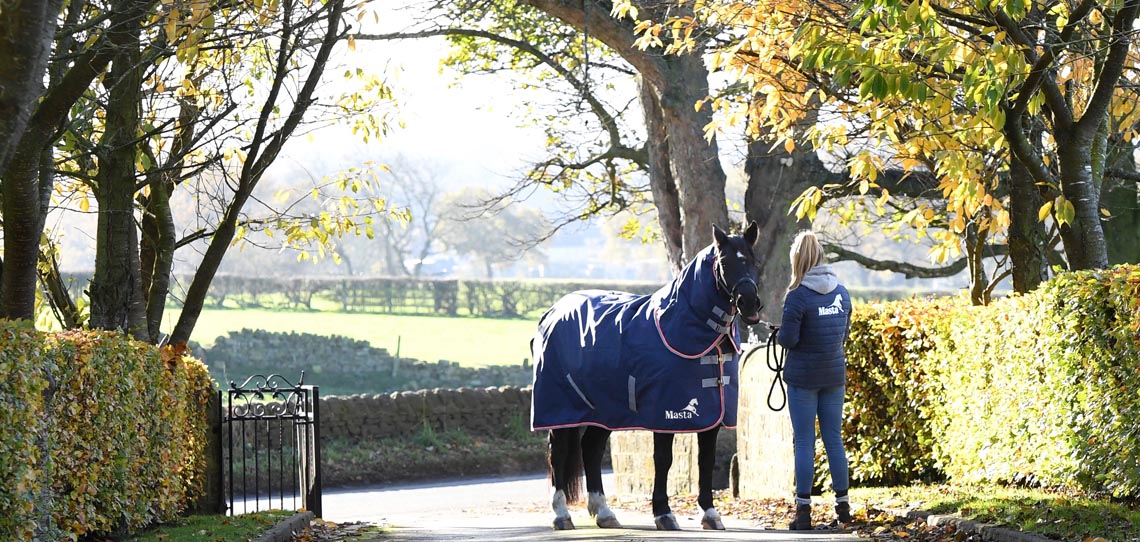 Our collection of Masta turnout rugs are carefully designed to offer your horse ultimate comfortcome rain or shine, while also providing unmatched breathability!

Horse Turnout Rugs
Our rugs are unmatched in durability, comfort and style, and are available in a number of colours, sizes and designs so that you can find the ideal one for your horse!
Turnout rugs ensure your horse will be the best turned out, come rain or shine! Turnout rugs for horses are a multi-functional, essential piece of kit for any equine enthusiast. This is because they not only protect your horse from the elements, including heavy rain, but also use technology which promotes a shiny, healthy coat underneath. The Masta Vento Lightweight Standard turnout rug is one such example which combines protection from the British weather with a beauty regime for your horse's coat. The anti-rub lining promotes a clean and shiny coat, while the turnout rug itself is fully waterproof and breathable.

Easy to use fastenings are also an exquisite feature of Masta's equine turnout rugs. Twin front fastenings and fillet string with D ring for optional leg straps are a feature of many designs. Equestrian turnout rugs come in a range of weights so that they can be tailor-made to your particular horse - and the British weather blowing from hot to cold. The Masta range promotes unrivalled breathability while offering the most aesthetically pleasing range of designs. With a Masta turnout rug, you can be sure you are protecting your horse from the elements in style and comfort.