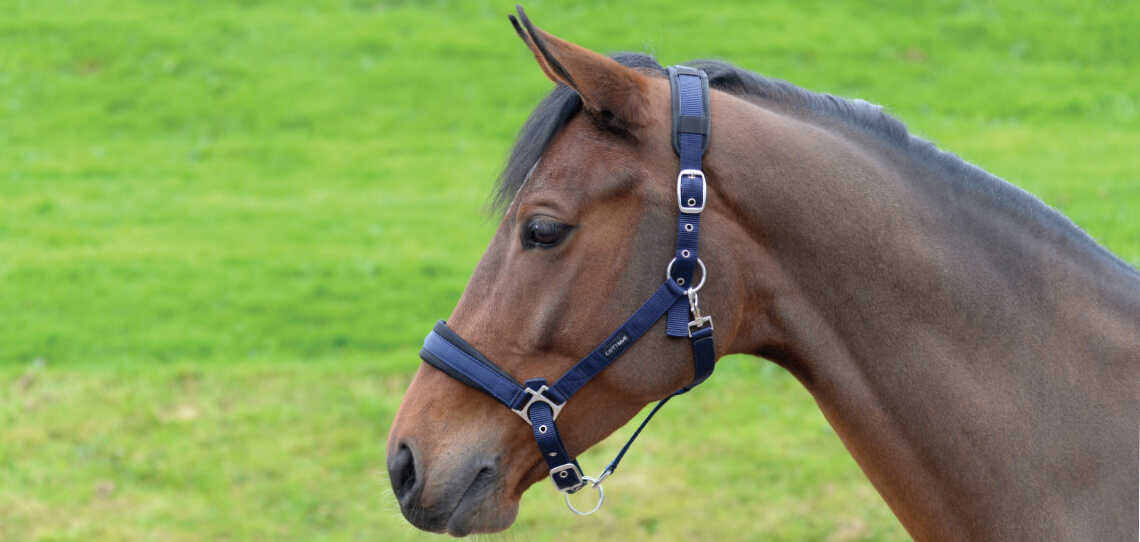 Take a look at our range of horse and foal head collars. We have a variety of designs that range from fabric to leather, adjustable to padded. We stock head collar and lead rope sets, diamanté head collars and comfortable leather head collars. 
Horse & Foal Head Collars
All our head collars are made from durable materials to ensure they last for a long time and are great for control while remaining comfortable for your horse at the same time. Our horse head collars range includes many top brands including Harry Hall, Caldene and Tottie all are available online.