Product Code
ONECLUB-BNZ-YR
Save up to 30% at HarryHall.com all year round!
Details
Delivery & Returns
Personalisation Details
Reviews
Bronze Member Benefits
Walk this way for BIG savings and discounts all year round with Bronze One Club membership. Enjoy up to 30% off at HarryHall.com 365 days a year, meaning great savings on all your equestrian shopping.
We stock a wide range of brands and categories, from horse rugs, show jackets, supplements and so much more. The £10 membership has often paid for itself in just one shop (on average a spend of just £50).
On top of amazing savings, our Bronze members enjoy other exclusive benefits, including early access to sales, the chance to win your shopping back each month, a One Club members magazine and exclusive discounts on a range of 3rd party gifts, services and magazines.
UK based Bronze members benefit from FREE 60-day return promise with returns label included in each and every parcel.
For our international Bronze members, please check the delivery rates for your address as they do vary by country. You'll also enjoy our 60-days return promise.

As a One Club member you also get access to our Partner Benefits too!
Save on subscriptions with your favourite equestrian magazines, get a discount on entry to the shows and events you love and make the most of discounts designed to help make horse ownership more affordable.
See One Club Partner Discounts
Help support Harry Hall's charity partners
The Harry Hall One Club is proud to be part of the horse community and we work on different initiatives throughout the year to help support horse welfare. For this reason, when you join the One Club, take out insurance or shop with us, we'll donate 5p every time to the charities nominated by our members.
Delivery
Our delivery estimates are based on orders placed before 2pm. If you order on a weekend or a Bank Holiday, your order will be dispatched on the next working day.
UK Next Day orders placed after 2pm on a Friday will be dispatched the following Monday.
All personalised orders are subject to a £4.95 delivery charge, will be shipped separately and delivered to you within 14 working days.
For bespoke orders please refer to the individual products for delivery estimates.
Please Note
: Orders may be despatched in separate parcels from multiple locations. If all items are not received within 3 working days please call the Harry Hall Customer Service Team on
01274 711 100
quoting your order number or alternatively email us at
contact@harryhall.com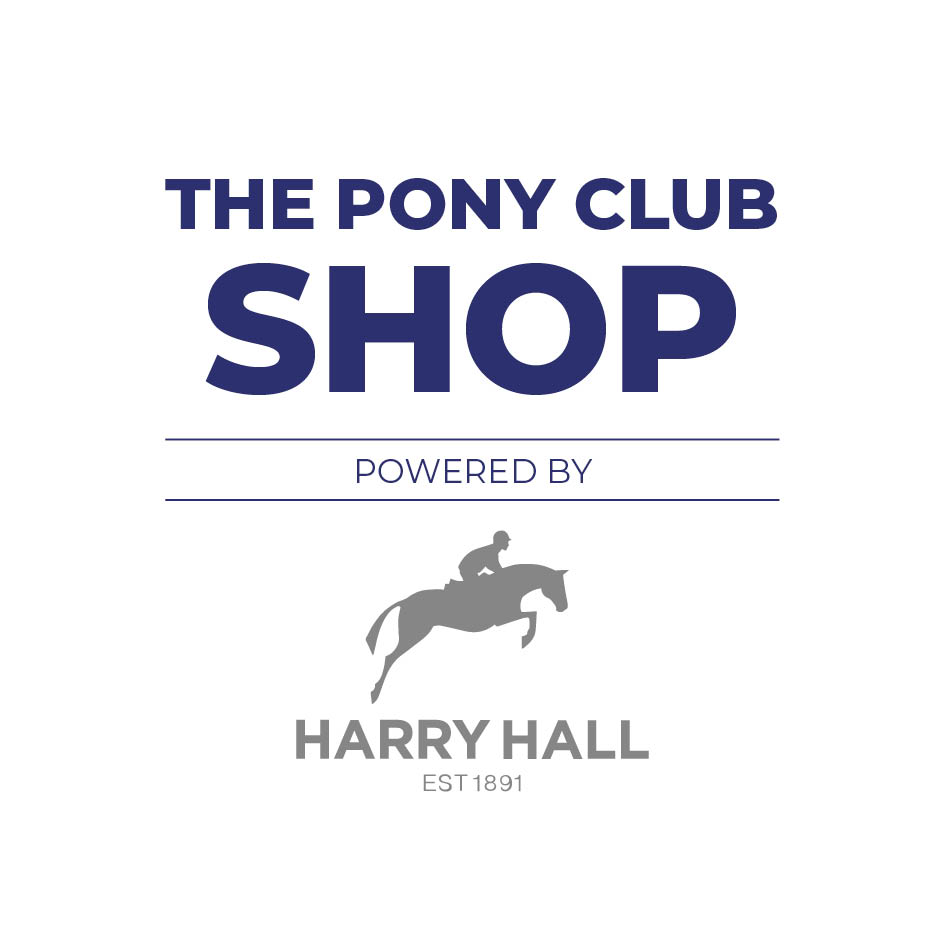 Baskets containing only Pony Club items are despatched via Royal Mail with Postage Rates below. Please allow up to 7 days for delivery.
Orders weighing up to 0.5kg £2.00
Orders weighing 0.5kg to 1kg £3.00
Orders weighing 1kg to 4kg £3.50
Orders weighing over 4kg £4.95
All personalised orders £4.95
Overseas Orders - please contact our Pony Club Shop support team on
01274 711 117
For more information - please visit our Delivery & Returns page.
Service

Delivery times

Cut off

Cost

Gold Members Free UK Mainland Delivery

2 working days

2pm (Mon-Thur)

FREE

Free UK Mainland Delivery over £50


(Bronze or Non-Members)

2-3 working days

2pm

FREE

UK Mainland

2-3 working days

2pm

£4.95

UK Mainland Next Day
(Bronze or Non-Members)

1 working day

2pm (Mon-Thur)

£6.95

Northern Ireland (Under £50)

2 working days

2pm

£6.95

Highlands and Islands

2 working days

2pm

£6.95

Republic of Ireland

2 working days

2pm

£6.95

Austria

2-3 working days

2pm GMT

£13.95

Belgium

2-3 working days

2pm GMT

£9.95

Czech Republic

2-3 working Days

2pm GMT

£9.95

Denmark

2-3 working days

2pm GMT

£13.95

Estonia

2-3 working days

2pm GMT

£15.95

Finland

2-3 working days

2pm GMT

£18.95

France

2-3 working days

2pm GMT

£11.95

Germany

2-3 working days

2pm GMT

£9.95

Italy

2-3 working days

2pm GMT

£15.95

Netherlands

2-3 working days

2pm GMT

£9.95

Norway

2-3 working days

2pm GMT

£25.95

Poland

2-3 working days

2pm GMT

£9.95

Romania

2-3 working days

2pm GMT

£24.99

Spain

2-3 working days

2pm GMT

£13.95

Sweden

2-3 working days

2pm GMT

£14.95

Switzerland

2-3 working days

2pm GMT

£12.95

USA

5-10 working days

2pm GMT

£29.99

Australia and other locations

Contact us for a quote

-

-
Please contact us for delivery quotes for any country not listed above.
Returns
We offer a 60 day returns promise for you to return your items for an exchange or refund.
You can return items to us via Royal Mail using the return address label in your parcel. This service is FREE in the UK.
Click here to find out more about our returns policy.
Personalised items will be sent to our embroiders before being sent on to yourself, so please expect an extended lead time.
Terms and Conditions
Once personalised items are purchased they are non-refundable, unless there is a fault in the item. Any mistakes in spelling made during the personalisation process will not be sufficient reason to return the item, so please check your order carefully before purchasing. Click here to view our full T&Cs.
Joanne W
Verified Buyer: yes
Joanne W
Verified Buyer: yes
Jennie C
Verified Buyer: yes
Melissa T
Verified Buyer: yes