Premier Performance Calming Cookies (8 PIECES)
Calming Cookies contain an Innovative and unique formula that helps your horse to stay calm, focused and confident without affecting their ability to perform. Pack of 8 cookies.
Details
Delivery & Returns
Related Posts
Reviews
Calming Cookies are ideal for horses during any stressful situations that may cause anxiety, stress or fear such as clinics, competitions, clipping, hunting, farrier, box rest, training, loading, traveling and hacking. A powerful combination of herbs and amino acids, calming cookies are lovingly made by hand in small batches. Doesn't sedate or effect gait, Takes the edge off but not the sparkle. Competition safe and contain no prohibited substances.

L-Tyrosine is the active ingredient used to produce the neurotransmitter Serotonin. Serotonin is considered to be a natural mood stabilizer. It can help towards providing a more focused and confident horse. L- Arginine is the active ingredient used by the body to change into nitric oxide (NO). Nitric oxide is a powerful neurotransmitter. As Nitric Oxide levels becomes greater it can help to deliver the amino acids quicker.

Instructions for Use: Administer one Calming Cookie, leave 30-45 minutes then proceed as normal. Lasts 3-4 hours and can be topped up every 3 hours. Can be fed for 2-3 consecutive days to build up levels. Up to 6 Calming Cookies can be given in a day.

Calming Cookies are completely natural, every horse is different and will metabolise at different rates as well as having pre-existing levels of serotonin. So some horses may benefit from one Calming Cookie the night before the event, one in the morning and one about 45 mins before and some horse may benefit from more than one at the time.

Store in a cool dry place.

Ingredients: Soy Flour NGMO, Flax Organic, L-Tyrosine, L- Arginine, Molasses, Himalayan Salt, Iron, Vitamin C, Vitamin E, Zeolite, Turmeric Organic, Zinc, Lecithin, Vitamin B5 (D-Calcium Pantothenate), Vitamin B6 (Pyridoxine ), Vitamin B1 (Thiamine), Vitamin B12 (Methycobalamin), Vitamin B3 (Niacinamide Crystalline), Vitamin B2 (Riboflavin)
Does not contain valerian, magnesium or tryptophan.
Contains no fillers, binders or any known prohibited substances as defined by the FEI.
Contains molasses so not recommended for horses sensitive to sugar, not suitable for horses with EMS or Laminitis.

Nutritional analysis:
Total Oil – 7.42%
Sodium – 0.46%
Crude Protein – 18.70%
Crude Fibre – 0.70%
Crude Ash – 6.00%
Moisture – 12.30%
Delivery
Our delivery estimates are based on orders placed before 2pm. If you order on a weekend or a Bank Holiday, your order will be dispatched on the next working day.
UK Next Day orders placed after 2pm on a Friday will be dispatched the following Monday.
All personalised orders are subject to a £4.95 delivery charge, will be shipped separately and delivered to you within 14 working days.
For bespoke orders please refer to the individual products for delivery estimates.
Please Note
: Orders may be despatched in separate parcels from multiple locations. If all items are not received within 3 working days please call the Harry Hall Customer Service Team on
01274 711 100
quoting your order number or alternatively email us at
contact@harryhall.com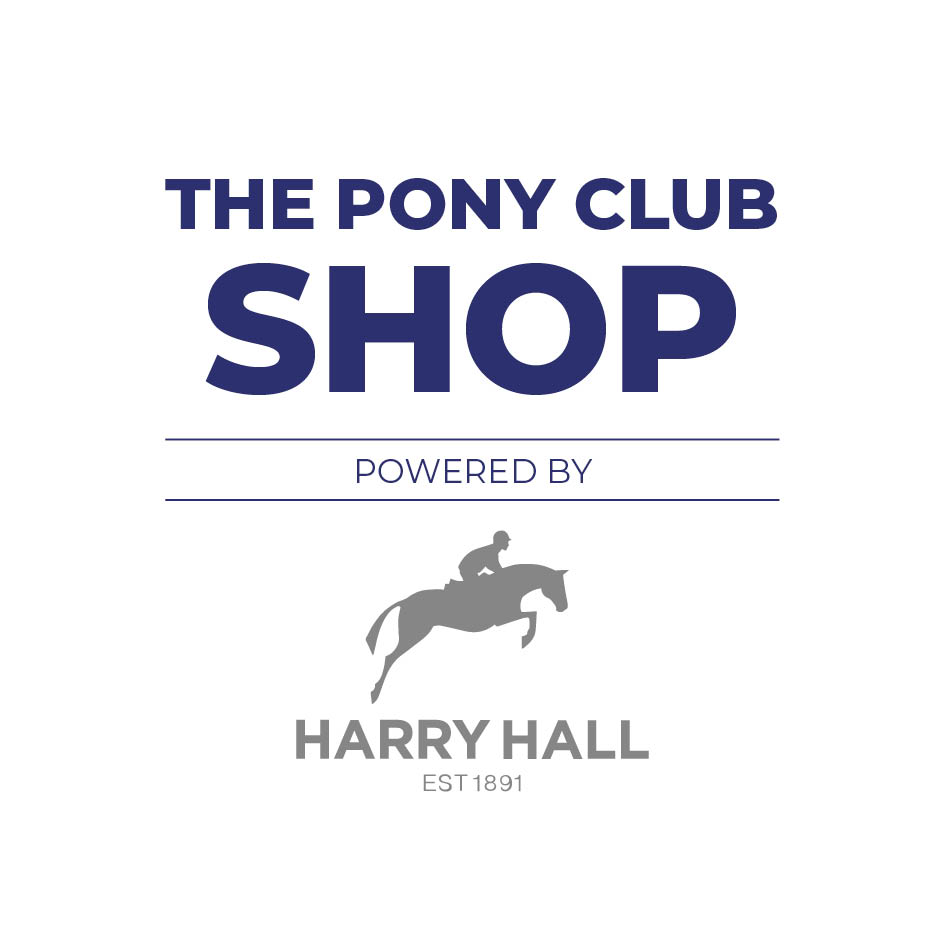 Baskets containing only Pony Club items are despatched via Royal Mail with Postage Rates below. Please allow up to 7 days for delivery.
Orders weighing up to 0.5kg £2.00
Orders weighing 0.5kg to 1kg £3.00
Orders weighing 1kg to 4kg £3.50
Orders weighing over 4kg £4.95
All personalised orders £4.95
Overseas Orders - please contact our Pony Club Shop support team on
01274 711 117
For more information - please visit our Delivery & Returns page.
Service

Delivery times

Cut off

Cost

Gold Members Free UK Mainland Delivery

2 working days

2pm (Mon-Thur)

FREE

Free UK Mainland Delivery over £50


(Bronze or Non-Members)

2-3 working days

2pm

FREE

UK Mainland

2-3 working days

2pm

£4.95

UK Mainland Next Day
(Bronze or Non-Members)

1 working day

2pm (Mon-Thur)

£6.95

Northern Ireland (Under £50)

2 working days

2pm

£6.95

Highlands and Islands

2 working days

2pm

£6.95

Republic of Ireland

2 working days

2pm

£6.95

Austria

2-3 working days

2pm GMT

£13.95

Belgium

2-3 working days

2pm GMT

£9.95

Czech Republic

2-3 working Days

2pm GMT

£9.95

Denmark

2-3 working days

2pm GMT

£13.95

Estonia

2-3 working days

2pm GMT

£15.95

Finland

2-3 working days

2pm GMT

£18.95

France

2-3 working days

2pm GMT

£11.95

Germany

2-3 working days

2pm GMT

£9.95

Italy

2-3 working days

2pm GMT

£15.95

Netherlands

2-3 working days

2pm GMT

£9.95

Norway

2-3 working days

2pm GMT

£25.95

Poland

2-3 working days

2pm GMT

£9.95

Romania

2-3 working days

2pm GMT

£24.99

Spain

2-3 working days

2pm GMT

£13.95

Sweden

2-3 working days

2pm GMT

£14.95

Switzerland

2-3 working days

2pm GMT

£12.95

USA

5-10 working days

2pm GMT

£29.99

Australia and other locations

Contact us for a quote

-

-
Please contact us for delivery quotes for any country not listed above.
Returns
We offer a 60 day returns promise for you to return your items for an exchange or refund.
You can return items to us via Royal Mail using the return address label in your parcel. This service is FREE in the UK.
Click here to find out more about our returns policy.
Karan T
Verified Buyer: yes
Annette P
Verified Buyer: yes
Shannon K
Verified Buyer: yes
Alexandra B
Verified Buyer: yes
Alexandra B
Verified Buyer: yes