Protechmasta Power 2.0 Ladies Base Layer Navy Blue
Reach your full potenital with Protechmasta Far Infrared technology.
Details
Delivery & Returns
Size Guide
Reviews
Far Infrared technology has been scientifically proven to gently and safely assist blood circulation. The Protechmasta clothing range has been designed to help assist the athletes preparation, performance and recovery. Helping to support healthy joints, soft tissue, maintain healthy blood flow, easing muscle tension, support recovery and aid in helping keep structures and functions sound.
Aids  recovery
Assists  circulation
Helps to maintain  healthy joints
Helps  reduce  swelling
Helps ease  muscle tension
Prepares  muscles and tendons for exercise
Assists in  reducing muscle tightness  after exercise
Helps improve appearance of cellulite/skin

Protechmasta Far Infrared technology was developed utilising over 125 years of experience. Our 5* award winning, scientifically proven Protechmasta horse range has thousands of success stories assisting and enhancing horses health, well being and performance. Its time to care for yourself as much as your care for your horse.

Horse riding is amongst one of the most physical sports in the world with riders required to perform movements and postures which are not within the normal parameters. We are recognising and assisting the rider as a true athlete both in and out of the saddle.

With 84%* of riders experiencing muscle stiffness and tension after riding, we wanted to find a way to incorporate accessible and affordable therapy into the riders daily routine. Understanding that preparation and recovery are absolute key to a positive performance and recovery – Protechmasta wearable technology was born.

We've invested a lot of time and research to bring to you the highest quality technical fabric. Unbelievably soft, highly breathable and wicking - comfort and performance are number one priority. The yarns in the Protechmasta fabric are infused with a naturalistic ceramic mix of minerals that emit and reflect a safe form of far infrared radiation. As the technology is fused to the yarns, the far infrared will not wash out!

The Protechmasta Power Base Layer will help to improve your preparation, performance and recovery. The top is designed to be worn across multiple sports so you can maximise the positive effects of far infrared technology.



*1142 people surveyed – April 2020
Delivery
Our delivery estimates are based on orders placed before 2pm. If you order on a weekend or a Bank Holiday, your order will be dispatched on the next working day.
UK Next Day orders placed after 2pm on a Friday will be dispatched the following Monday.
All personalised orders are subject to a £4.95 delivery charge, will be shipped separately and delivered to you within 14 working days.
For bespoke orders please refer to the individual products for delivery estimates.
Please Note
: Orders may be despatched in separate parcels from multiple locations. If all items are not received within 3 working days please call the Harry Hall Customer Service Team on
01274 711 100
quoting your order number or alternatively email us at
contact@harryhall.com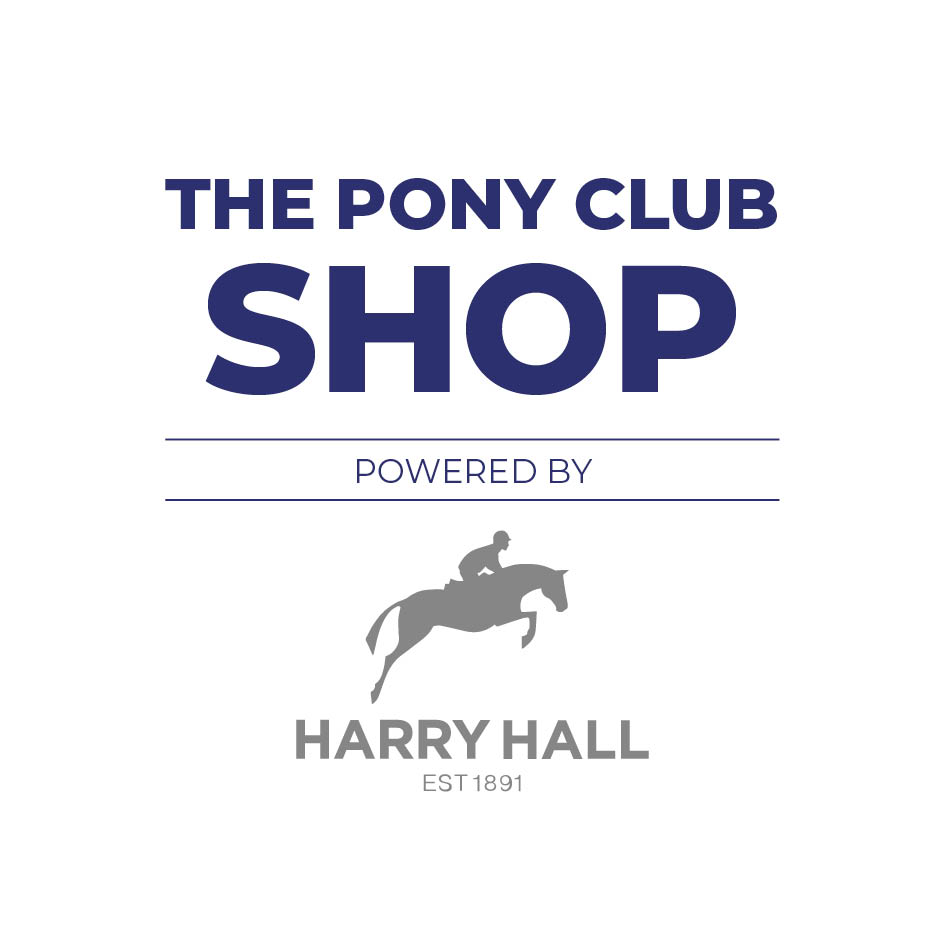 Baskets containing only Pony Club items are despatched via Royal Mail with Postage Rates below. Please allow up to 7 days for delivery.
Orders weighing up to 0.5kg £2.00
Orders weighing 0.5kg to 1kg £3.00
Orders weighing 1kg to 4kg £3.50
Orders weighing over 4kg £4.95
All personalised orders £4.95
Overseas Orders - please contact our Pony Club Shop support team on
01274 711 117
For more information - please visit our Delivery & Returns page.
Service

Delivery times

Cut off

Cost

Gold Members Free UK Mainland Delivery

2 working days

2pm (Mon-Thur)

FREE

Free UK Mainland Delivery over £50


(Bronze or Non-Members)

2-3 working days

2pm

FREE

UK Mainland

2-3 working days

2pm

£4.95

UK Mainland Next Day
(Bronze or Non-Members)

1 working day

2pm (Mon-Thur)

£6.95

Northern Ireland (Under £50)

2 working days

2pm

£6.95

Highlands and Islands

2 working days

2pm

£6.95

Republic of Ireland

2 working days

2pm

£6.95

Austria

2-3 working days

2pm GMT

£13.95

Belgium

2-3 working days

2pm GMT

£9.95

Czech Republic

2-3 working Days

2pm GMT

£9.95

Denmark

2-3 working days

2pm GMT

£13.95

Estonia

2-3 working days

2pm GMT

£15.95

Finland

2-3 working days

2pm GMT

£18.95

France

2-3 working days

2pm GMT

£11.95

Germany

2-3 working days

2pm GMT

£9.95

Italy

2-3 working days

2pm GMT

£15.95

Netherlands

2-3 working days

2pm GMT

£9.95

Norway

2-3 working days

2pm GMT

£25.95

Poland

2-3 working days

2pm GMT

£9.95

Romania

2-3 working days

2pm GMT

£24.99

Spain

2-3 working days

2pm GMT

£13.95

Sweden

2-3 working days

2pm GMT

£14.95

Switzerland

2-3 working days

2pm GMT

£12.95

USA

5-10 working days

2pm GMT

£29.99

Australia and other locations

Contact us for a quote

-

-
Please contact us for delivery quotes for any country not listed above.
Returns
We offer a 60 day returns promise for you to return your items for an exchange or refund.
You can return items to us via Royal Mail using the return address label in your parcel. This service is FREE in the UK.
Click here to find out more about our returns policy.
UK Size


EU Size


Bust

Waist

Hips

inches

cm

inches

cm

inches

cm

6

34

30

77

22

56

33

84

8

36

32

82

24

61

35

89

10

38

34

87

26

66

37

94

12

40

36

92

28

71

39

99

14

42

38

97

30

76

41

104

16

44

40

102

32

81

43

109

18

46

42

107

34

86

45

114
Composition: 75% Nylon 25% Spandex

Product Care: Machine wash at 30°. Do not bleach. Do not tumble dry. Do not dry clean. Do not iron.
Anonymous
Verified Buyer: yes
Zofia T
Verified Buyer: yes
Zofia T
Verified Buyer: yes
Jainnie B
Verified Buyer: yes
kay t
Verified Buyer: yes
Vicki L
Verified Buyer: yes
Tracey B
Verified Buyer: yes
Tracey B
Verified Buyer: yes
Guest
Verified Buyer: yes
Guest
Verified Buyer: yes
Corienna M
Verified Buyer: yes
Corienna M
Verified Buyer: yes
Anonymous
Verified Buyer: yes
Liz F
Verified Buyer: yes
Paula H
Verified Buyer: yes
Anonymous
Verified Buyer: yes
Helen F
Verified Buyer: yes
Caroline B
Verified Buyer: yes
Sharon S
Verified Buyer: yes
Sharon S
Verified Buyer: yes
Jennie C
Verified Buyer: yes
Guest
Verified Buyer: yes
Anonymous
Verified Buyer: yes
Zofia T
Verified Buyer: yes
Zofia T
Verified Buyer: yes
Sharon L
Verified Buyer: yes
Sharon L
Verified Buyer: yes
Sharon L
Verified Buyer: yes
Sharon L
Verified Buyer: yes
Rebecca V
Verified Buyer: yes
Georgie T
Verified Buyer: yes
Nicky H
Verified Buyer: yes
Anonymous
Verified Buyer: yes
Liz F
Verified Buyer: yes
Liz F
Verified Buyer: yes
Liz F
Verified Buyer: yes
Abbey C
Verified Buyer: yes
Steph
Verified Buyer: yes
Charlotte
Verified Buyer: yes