Product Code
SCI011-NC-1.86 KG
Science Supplements Muscle Builder 1.86 kg
MUSCLE BUILDER is suitable for any horse in training in any discipline and for developing muscle or helping muscle to repair and recover from hard training.
Details
Delivery & Returns
Personalisation Details
Reviews
MUSCLE BUILDER delivers the optimal amounts of the only three key ingredients proven in controlled scientific studies to promote muscle growth and aid the natural process of muscle repair. MUSCLE BUILDER contains the optimal amounts of human grade HMB, Leucine and Lysine to support development of muscle mass, help response to training, support recovery from muscle soreness and aid stamina.
HMB (B-hydroxy B-methylbutyrate) which is formed from the metabolism of the essential amino acid Leucine and which has been shown in studies to support the reduction of muscle protein breakdown.
Leucine is one of nine essential amino acids which must be obtained from the diet as they cannot be synthesised from other components in feeds or forage. In human sport, BCAA (leucine, isoleucine and valine) have been shown to aid in recovery processes from exercise such as supporting protein synthesis, aiding natural glycogen replacement, supporting horses natural function to reduce muscle soreness following exercise and helping maintain mental function in aerobic-based exercise. These effects are now considered to be due to Leucine. MUSCLE BUILDER also provides the essential amino acid L-Lysine which is considered to be the first limiting amino acid when it comes to protein synthesis (i.e. muscle growth) in horses.
•Contains the key amino acids to support muscle development
•Supports muscle repair and recovery after exercise
•Promotes muscle strength, power and stamina

Feeding Guide
Instructions for use and feeding guide - Level 25ml (10.3g) scoops per day
To support muscle growth
Pony - approximately 250kg 4.5
Horse - approximately 500kg 6
Large Horse - over 750kg 7.5
To maintain existing muscle condition
Pony - approximately 250kg 3
Horse - approximately 500kg 4
Large Horse - over 750kg 5
Muscle Builder should be fed for at least 4 weeks at the Muscle Building rate. At least 2-3 scoops per day should be fed in a small feed as close to the end of exercise as possible.
Mix thoroughly with feed and split between meals.
Do not exceed the recommended intake
Active Ingredients:
Per daily dose (150ml = 6 x 25ml scoops) 62g provides: Leucine 22.5g; HMB 15g; Lysine 10g; Carbohydrate 14g; Flavour (trace).
Composition:
Dextrose, L-Leucine, B-hydroxy B-methylbutyrate, L-Lysine HCl, flavour.
Analytical Constituents:
Protein 23.5%; Fibre 0.0%; Oils & Fats 0.1% ; Carbohydrate 62.9% ; Ash 9.0%.
Please note this item will despatch separately to any other item on your order.
Delivery 
Our delivery estimates are based on orders placed before 2pm. If you order on a weekend or a Bank Holiday, your order will be dispatched on the next working day.
UK Next Day orders placed after 2.00pm on a Thursday will be dispatched the following Monday.
All personalised orders are subject to a £4.95 delivery charge, will be shipped separately and delivered to you within 10 - 14 working days.
For bespoke orders please refer to the individual products for delivery estimates.
Please Note: Orders may be despatched in separate parcels from multiple locations. If all items are not received within 3 working days please call the Harry Hall Customer Service Team on 01274711100quoting your order number or alternatively email us at contact@harryhall.com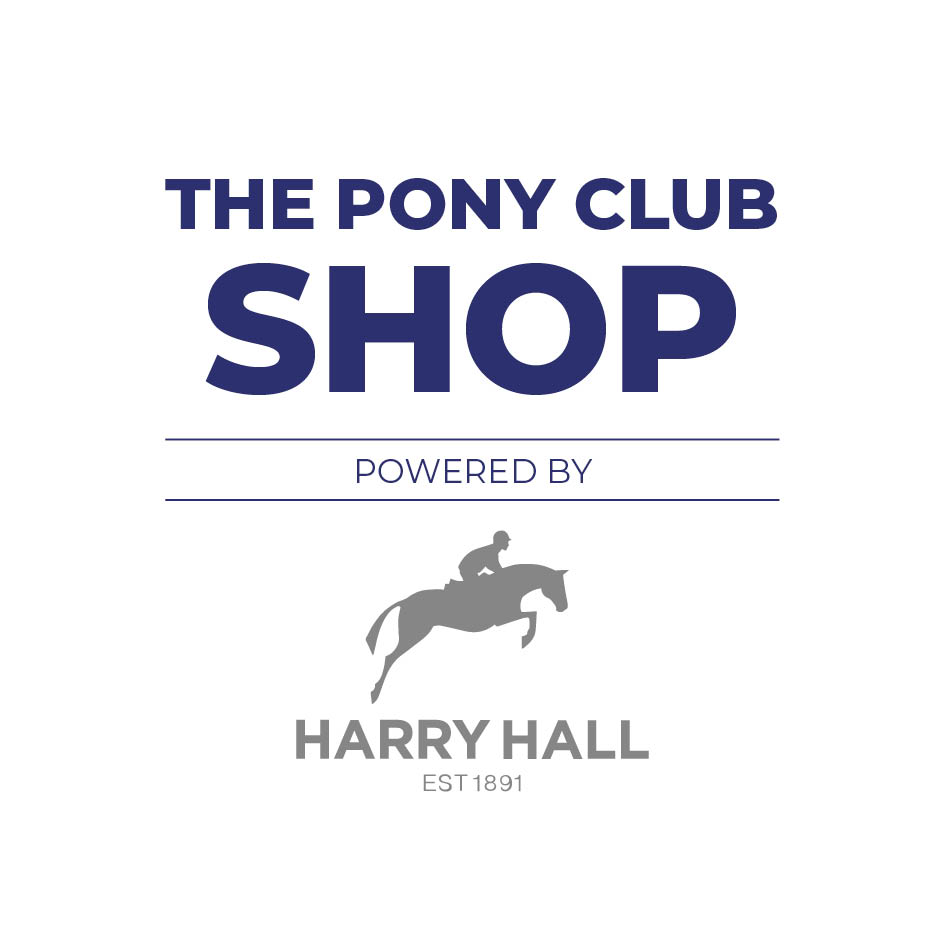 Baskets containing only Pony Club items are despatched via Royal Mail with Postage Rates below. Please allow up to 7 days for delivery.
Orders weighing up to 0.5kg £2.00
Orders weighing 0.5kg to 1kg £3.00
Orders weighing 1kg to 4kg £3.50
Orders weighing over 4kg £4.95
All personalised orders £4.95
Overseas Orders - Please contact our Pony Club Shop support team on01274711117
Service

Delivery times

Cut off

Cost

Gold Members Free UK Mainland Delivery

1-2 working days

2pm (Mon-Thur)

FREE

Free UK Mainland Delivery over £50  


(Bronze or Non Members)

2-3 working days

2pm

FREE

UK Mainland

2-3 working days

2pm

£4.95

UK Mainland Next Day
(Bronze or Non Members)

 1 working day

2pm (Mon-Thur)

£6.95

Northern Ireland (Under £50)

2 working days

2pm

£6.95

Highlands and Islands

2 working days

2pm

£6.95

Republic of Ireland

2 working days

2pm

£6.95

Austria

2-3 working days

2pm GMT

£13.95

Belgium

2-3 working days

2pm GMT

£9.95

Czech Republic

2-3 working Days

2pm GMT

£9.95

Denmark

2-3 working days

2pm GMT

£13.95

Estonia

2-3 working days

2pm GMT

£15.95

Finland

2-3 working days

2pm GMT

£18.95

France

2-3 working days

2pm GMT

£11.95

Germany

2-3 working days

2pm GMT

£9.95

Italy

2-3 working days

2pm GMT

£15.95

Netherlands

2-3 working days

2pm GMT

£9.95

Norway

2-3 working days

2pm GMT

£25.95

Poland

2-3 working days

2pm GMT

£9.95

Romania

2-3 working days

2pm GMT

£24.99

Spain

2-3 working days

2pm GMT

£13.95

Sweden

2-3 working days

2pm GMT

£14.95

Switzerland

2-3 working days

2pm GMT

£12.95

USA

5-10 working days


2pm GMT

£29.99

Australia and other locations

Contact us for a quote


-

-
Please contact us for delivery quotes for any country not listed above. 
Returns
We offer a 60 day returns promise for you to return your items for an exchange or refund.
You can return items to us via Royal Mail using the return address label in your parcel. This service is FREE in the UK.
Click here to find out more about our returns policy.
Personalised items will be sent to our embroiders before being sent on to yourself, so please expect an extended lead time.
Terms and Conditions
Once personalised items are purchased they are non-refundable, unless there is a fault in the item. Any mistakes in spelling made during the personalisation process will not be sufficient reason to return the item, so please check your order carefully before purchasing. Click here to view our full T&Cs.