Product Code
UM0005-BL-XFULL
The Ultimate Grazing Muzzle Size Extra Full Blue
The Ultimate Grazing Muzzle can be used to help restrict grass intake. A small rectangle hole at the base restricts the amount your horse can graze helping to manage weight.
Details
Delivery & Returns
Size Guide
Personalisation Details
Reviews
The Ultimate Grazing Muzzle has been designed to help restrict grass intake for horses and ponies who need help with managing weight. Controlling a horses diet is a common issue horse owners come across when it comes to spring and summer months. Studies have shown that horses using a grazing muzzle will consume 50-86% less grass than those without. The Ultimate Muzzle has been made higher at the front to prevent the horse from removing it. The leather headpiece can have extra holes punched in if necessary to make sure the muzzle fits comfortably, with no clips the muzzle minimises the chance of been caught in the field. If your pony / horse is not used to wearing a grazing muzzle, it is advisable to introduce it slowly while they learn to eat with it on. Try putting a little hay or grass through the mouth hole to check the chin is not rubbing at the back. The cheek pieces should be as close to vertical as possible. If they are pulling back at an angle, the muzzle is too tight. *Please note that grazing muzzles should not be worn 24hours a day. When the horse is not wearing the grazing muzzle they should be in the stable with forage provided or in a paddock with non or very little grass.
Restricted grass intake
Help manage your horse's weight
Rectangle mouth hole at the base
Higher at the front to prevent horse removing
Leather headpiece
Large nostril holes for breathability
D ring at the back

FAQ's

Which size do I need?
Please look at the sizing guide and the how to fit video to ensure you select the correct size.
It looks huge, is this right?
Yes! The height of the muzzle should prevent the horse or pony getting it under their chin and your friend will appreciate the extra room. If the muzzle is loose enough it should not rub.
The head strap is too long
As the head strap is made from leather it is easy to punch further holes if required to make the strap more adjustable.

Sizing: XFull Internal 70cm, height at back 17cm, front 24cm. Base diameter 16cm. Hole 5cm x 3cm. Fits approx. 15.3hh plus. Please note all measurements are approximate. There needs to be at least 2-3 fingers room between the muzzle and the horse's face all the way round or 2 fingers at the nose and 3-4 at the back. The chin should not touch the back of the muzzle.
Delivery
Our delivery estimates are based on orders placed before 2pm. If you order on a weekend or a Bank Holiday, your order will be dispatched on the next working day.
UK Next Day orders placed after 2pm on a Friday will be dispatched the following Monday.
All personalised orders are subject to a £4.95 delivery charge, will be shipped separately and delivered to you within 14 working days.
For bespoke orders please refer to the individual products for delivery estimates.
Please Note
: Orders may be despatched in separate parcels from multiple locations. If all items are not received within 3 working days please call the Harry Hall Customer Service Team on
01274 711 100
quoting your order number or alternatively email us at
contact@harryhall.com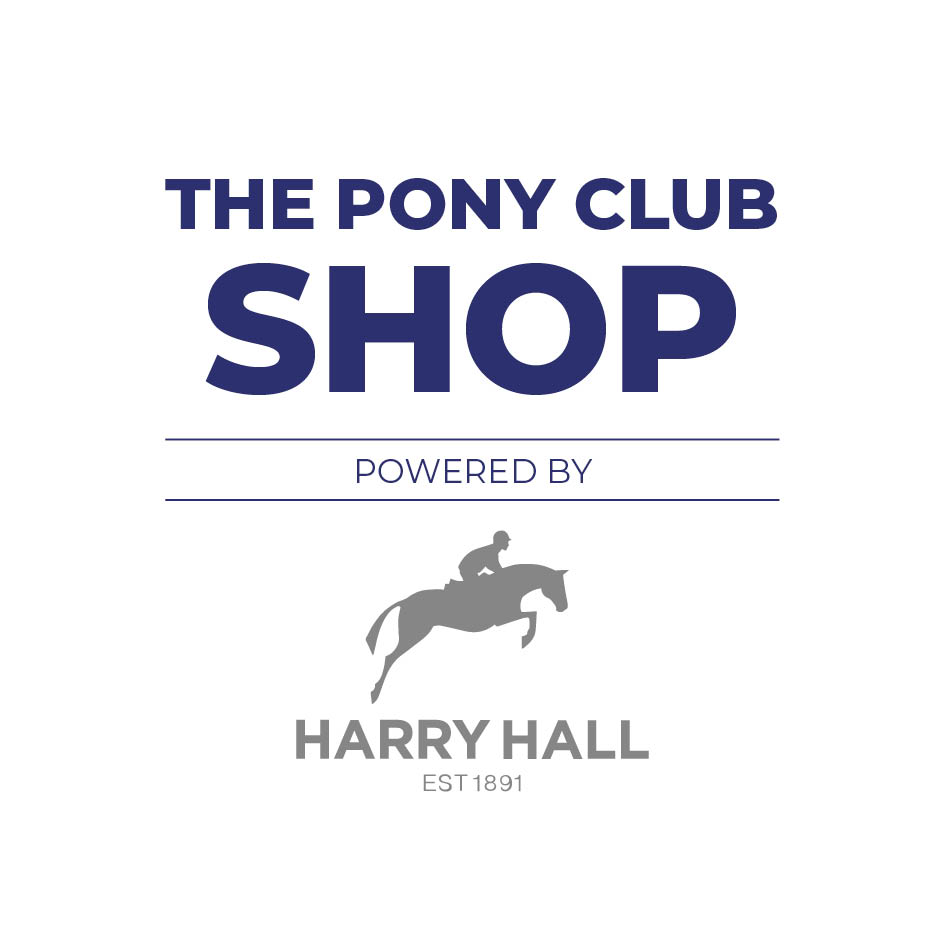 Baskets containing only Pony Club items are despatched via Royal Mail with Postage Rates below. Please allow up to 7 days for delivery.
Orders weighing up to 0.5kg £2.00
Orders weighing 0.5kg to 1kg £3.00
Orders weighing 1kg to 4kg £3.50
Orders weighing over 4kg £4.95
All personalised orders £4.95
Overseas Orders - please contact our Pony Club Shop support team on
01274 711 117
For more information - please visit our Delivery & Returns page.
Service

Delivery times

Cut off

Cost

Gold Members Free UK Mainland Delivery

2 working days

2pm (Mon-Thur)

FREE

Free UK Mainland Delivery over £50


(Bronze or Non-Members)

2-3 working days

2pm

FREE

UK Mainland

2-3 working days

2pm

£4.95

UK Mainland Next Day
(Bronze or Non-Members)

1 working day

2pm (Mon-Thur)

£6.95

Northern Ireland (Under £50)

2 working days

2pm

£6.95

Highlands and Islands

2 working days

2pm

£6.95

Republic of Ireland

2 working days

2pm

£6.95

Austria

2-3 working days

2pm GMT

£13.95

Belgium

2-3 working days

2pm GMT

£9.95

Czech Republic

2-3 working Days

2pm GMT

£9.95

Denmark

2-3 working days

2pm GMT

£13.95

Estonia

2-3 working days

2pm GMT

£15.95

Finland

2-3 working days

2pm GMT

£18.95

France

2-3 working days

2pm GMT

£11.95

Germany

2-3 working days

2pm GMT

£9.95

Italy

2-3 working days

2pm GMT

£15.95

Netherlands

2-3 working days

2pm GMT

£9.95

Norway

2-3 working days

2pm GMT

£25.95

Poland

2-3 working days

2pm GMT

£9.95

Romania

2-3 working days

2pm GMT

£24.99

Spain

2-3 working days

2pm GMT

£13.95

Sweden

2-3 working days

2pm GMT

£14.95

Switzerland

2-3 working days

2pm GMT

£12.95

USA

5-10 working days

2pm GMT

£29.99

Australia and other locations

Contact us for a quote

-

-
Please contact us for delivery quotes for any country not listed above.
Returns
We offer a 60 day returns promise for you to return your items for an exchange or refund.
You can return items to us via Royal Mail using the return address label in your parcel. This service is FREE in the UK.
Click here to find out more about our returns policy.
Muzzle

Circumference of the
muzzle nose part

Height at front
of muzzle

Small Pony

48cm

13cm

17cm

2 x 3cm

Pony

55cm

15cm

19cm

2 x 3cm

Cob

63cm

17cm

22cm

3 x 5cm

Full

67cm

17cm

24cm

3 x 5cm

XFull

70cm

17cm

24cm

3 x 5cm
Small Pony
Pony
Cob
Full
XFull
Personalised items will be sent to our embroiders before being sent on to yourself, so please expect an extended lead time.
Terms and Conditions
Once personalised items are purchased they are non-refundable, unless there is a fault in the item. Any mistakes in spelling made during the personalisation process will not be sufficient reason to return the item, so please check your order carefully before purchasing. Click here to view our full T&Cs.
Rebecca A
Verified Buyer: yes