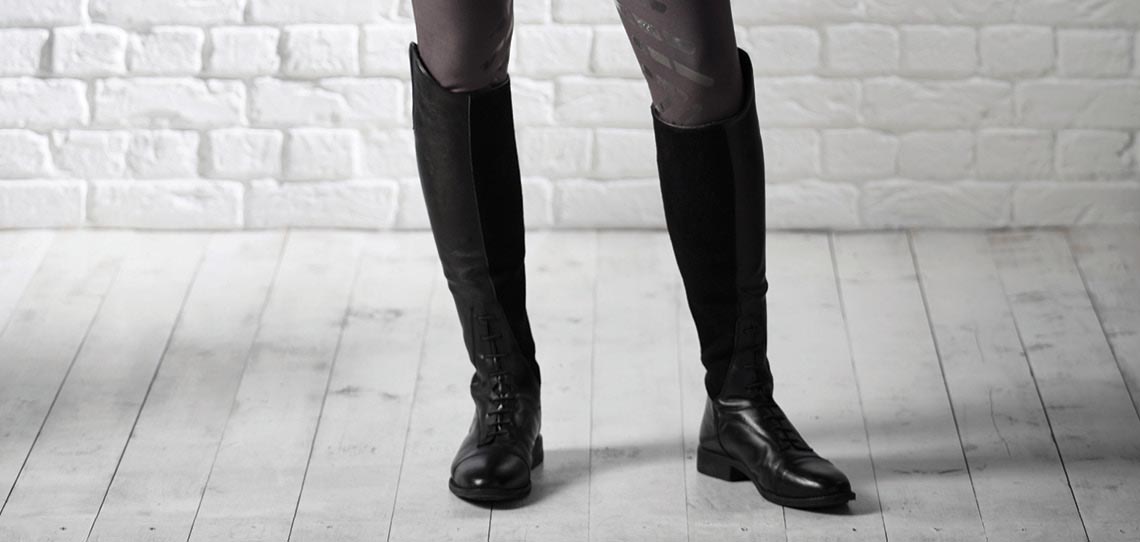 Our range of womens horse riding footwear covers you for every riding occasion - whether that's out for a muddy hack, or taking part in an event or competition.
Women's Horse Riding, Jodhpur and Yard Boots
Every rider knows that having the right footwear is essential. Your riding footwear should be comfortable, high-quality and hard-wearing, and all the boots in our extensive range are just that. We stock an array of both long and short riding boots, along with practical yard wear such as our Westfield wellingtons. Make sure you invest in a good pair of socks to sit beneath your brand new boots for added warmth and comfort too!
When it comes to women's horse riding footwear that is high quality, practical and protective, that doesn't mean you have to compromise on style, as our range proves.

Women's equestrian footwear must be as comfortable and protective as it is good looking, helping you get the very best from your riding experience.

High-quality leather, gel insoles, waterproof materials, rubber soles and padding - not to mention a fabulous range of colours - are just some of the features that help our riding boots stand out from the crowd.

Riding Boots like the Caldene Casoria not only look attractive, the soft leather is complemented by a suede calf section to help keep a superb position while in the saddle. Our riding boots boast a sleek, fashionable fit, with decorative features including zips, elastic laces and dressage tops. 

Our Jodhpur Boots in brown or black can really help you to bring a stylish riding look together and also offer great value for money.

Like our wellingtons, yard boots in the Harry Hall range are first and foremost practical, with an emphasis on a good grip and waterproof fabric. But the Eston Paddock, with its Oxford styling in leather still really looks the part.