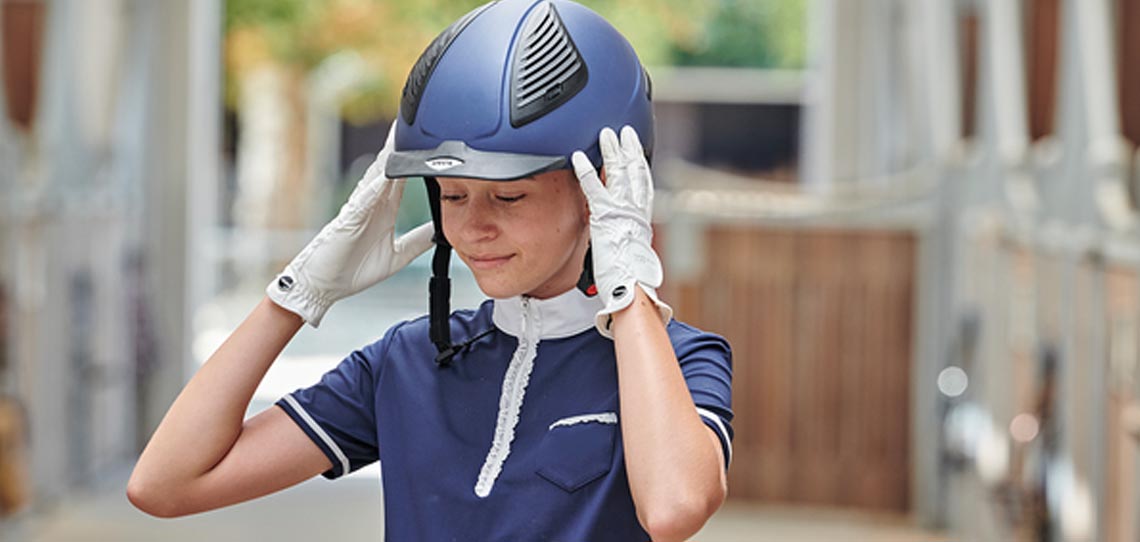 For maximum protection while riding choose Uvex. Browse our collection of Uvex Equestrian Riding Hats, Helmets and Riding Gloves.
Uvex Equestrian Riding Helmets
The choice of top riders around the world, Uvex relies on high quality materials that meet the highest safety demands. A popular riding helmet in the range is the Uvex Exxential riding hat. This helmet is as light as a feather and break-proof thanks to a special polycarbonate material. A sporty all-round helmet, the Uvex Exxential is perfect for leisure riding and competitions thanks to the competition certified kitemarks. The Uvex Onyxx helmet stands out thanks to a stylish matte look, the clever 3D adjustment system allows the hat to be fitted, multi-dimensionally and accurately to the shape of the riders head. Enhancing the comfort, the impact resistant shell is injected with EPS foam to create a light and yet stable helmet. There is a riding helmet to suit all styles and with colours available including blue, black, pink and navy you're sure to look the part. Junior and adult sizes mean the whole family can ride out in the knowledge that the Uvex riding hat meets all your safety and comfort requirements. To match your Uvex riding helmet Harry Hall are pleased to offer a small selection of Uvex kids riding gloves, in hot pink and black these gloves will keep junior riders' hands warm and dry in the saddle while providing grip and comfort.