The show jumping season is year round these days. I am away continuously competing, probably 47 weeks out of the year I'll be away at a show. So you definitely need a home team helping with the horses. I have 10 horses which is a good number — I'd rather work with 10 really good ones than 20 that are less good — and I have three grooms, one of them a show groom.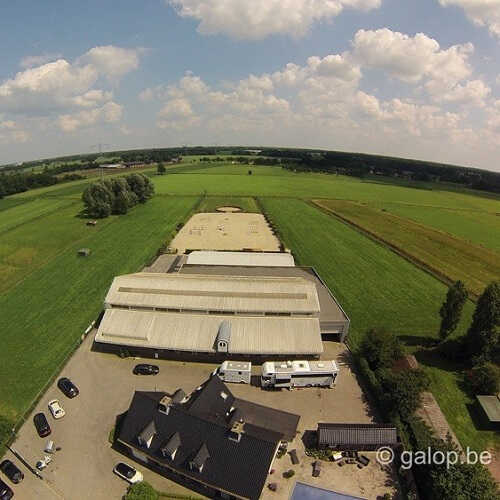 Around half my horses have owners and the others are mine — and I'm always looking for new owners to join the team. My owners are mainly English and they normally come and fly in to watch their horses when I compete them on the Continent and of course it's great to compete them on English home soil too.
Keeping life consistent but fresh
I mix big shows with smaller ones which I use to bring on younger horses — that's where most of the training happens. We always try to maintain the same programme through the seasons — the horses just don't get to go out as much when the weather gets wetter.
It's very much part of my ethos for my horses to be happy, and to have plenty of time to be a horse — to go out hacking, not just work in the school, and to have plenty of time in the field.
If the fields are wet we let them play and run around in the indoor school a bit — but they are all off this winter to Florida to compete for a number of weeks so will be back grazing in the sun again soon.
We have nice enough hacking once you cross one tricky road — and if I have the time I'd rather take them hacking myself than anyone else, just to ride them for fun sometimes. It all helps you learn their personality and helps develop that relationship with them.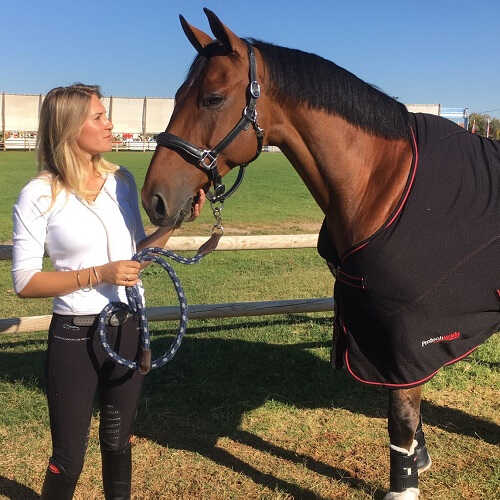 Training for jumping
I'd jump a horse probably twice a week — once I'll do training exercises and another time I'll do a course.
I train the horses largely by myself, rather than be in someone else's programme. But I go to a few different people sometimes for different tips — such as [Belgian jumping legend] Jos Lansink and [Holland's] Eric Van der Vleuten.
I really enjoy life on the road, seeing amazing places and different countries. But at the same time, I do miss home and flying all the time is tiring. My main goals for the winter are to have a good show at Olympia — my favourite show of all — and then to do as well as possible in Florida at the Wellington Equestrian Festival over the winter, from roughly January to March.
I do about four shows in England a year and it's lovely to come back. I miss home a lot, but it makes coming back for those shows extra special.
The Masta kit I've been using lately
I've recently been having some good results in Villamoura in Portugal. It's been pretty warm there so we've only really used summer sheets and Protechmasta — which is very breathable as well as using the body's infra red rays. We've had no skin problems, the horses' coats are great and they look extremely smart in them, which is very important to me. We're very pleased.