January can be pants - fact! As horse riders we start to get bored of the short days, dark nights and not forgetting the wet and windy weather, if you're feeling blue about January then have a read of this blog and see if you can make some small changes which will help keep you smiling.
1. Go riding! If you're anything like us you're happiest when in the saddle and if you're getting bored of the same ride because everywhere else is too boggy to go, why not book a slot at a local equestrian centre. A change is as good as a rest and a new indoor arena to train in, or a new hacking route will keep you and your horse on your toes.
Make sure to track your rides, progress and keep yourself safe with the Huufe by Harry Hall app too!
2. Shop around for low cost horse insurance so you have more money in your pocket this year. Harry Hall public liability horse riding insurance is a cost-effective way to insure you and your horse this year. Including personal accident cover, the insurance starts from only £3.33 a month and as well as horse riding insurance you will have access to over 15 member benefits, a member's magazine and exclusive access to offers and promotions at Harry Hall.
3. If you've made multiple new year's resolutions don't stretch yourself and try to do them all at once, this will make you feel blue! Try starting one at a time and make it part of your routine, once it becomes habit, add in another resolution.
4. Mucking out burns up to 70 calories every ten minutes and hacking out burns around 240 calories an hour – so you can ride out happy in the knowledge that your burning off the festive feast as you ride!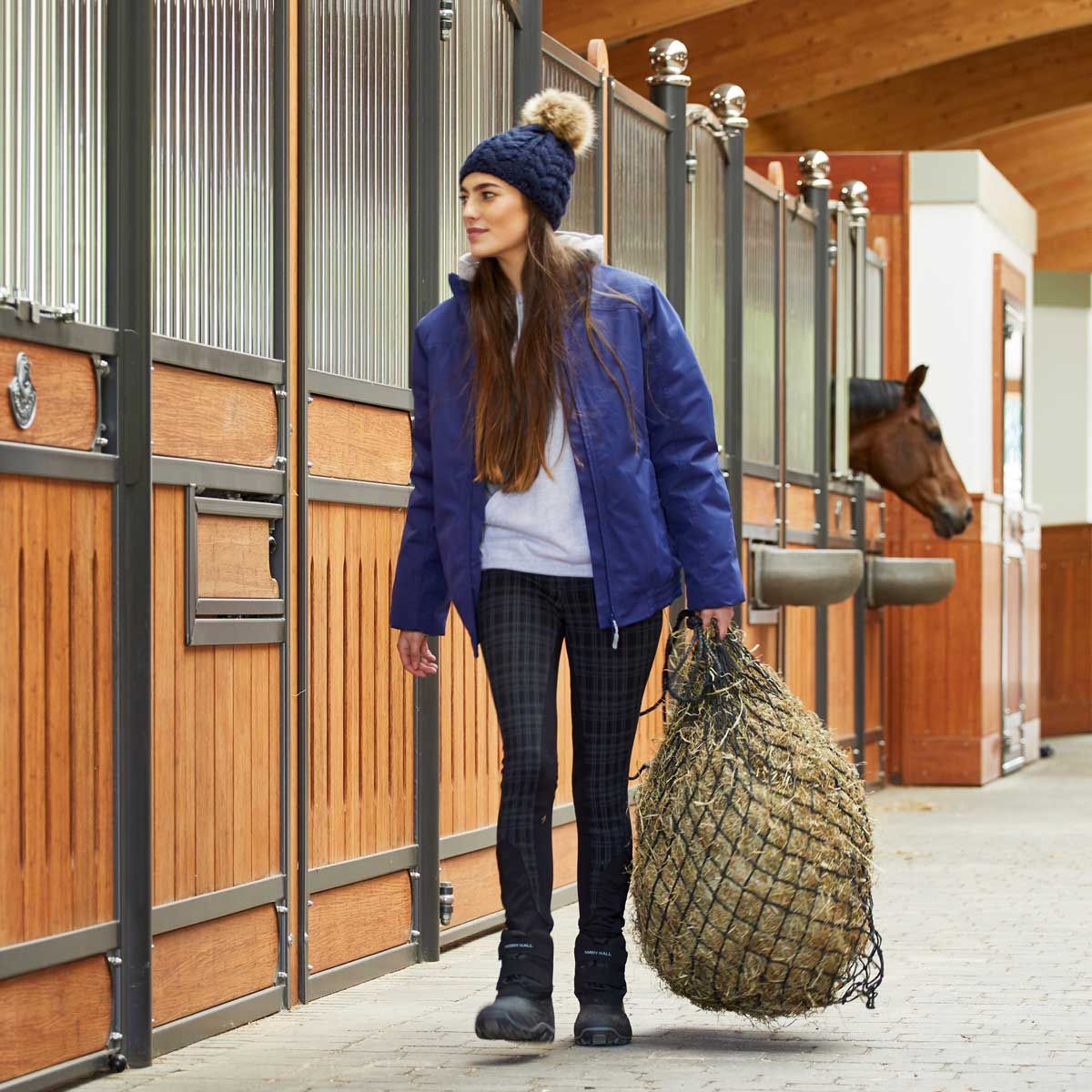 5. Look for long term gains – being in the Harry Hall One Club means you can save up to 30% on well-known equestrian brands all year round, in 2019 One Club members saved an average of £290 when they shopped online.
6. Try a new activity, if you've always wanted to try Pilates, yoga or tai chi to help your riding, now is the time. Get some friends from the yard involved too – if friends are going to the class you'll be more likely to keep going. For more advice on how to get horse riding fit check out our blog here.
7. It can only get better! Have faith that once we're through January spring is in sight. The eventing season will start again, we can turn out the horses for longer days and the clock change is just around the corner.
8. Ensure you have peace of mind and get yourself £25 to spend at the same time! That's right - get yourself a £25 voucher to spend when you take out horse insurance with Harry Hall, find out more about the vet fees, public liability and horse trailer here.
9. Use your time wisely. If you're feeling a bit blue and suffering from cabin fever this winter, start to plan your season. Most competition schedules, whatever your discipline, have been released for 2020 so plan where you want to start your season and make sure you have a short- and long-term goal. For example, if you're starting the season at prelim dressage level, aim to have attempted a novice test by August. This will make you feel more positive when the nights are so long and riding time is limited.
10. Don't spend too much time reflecting. It's important to remember how far you and your horse have come but if 2019 wasn't your year, don't be afraid to put it behind you and crack on with 2020. Reflecting is good to an extent and learning from our experiences is key but it's also important to look forward to what's in front of you.
We'd love to hear how you beat the January blues, contact us on Facebook @Harryhall.com