Hi everyone, my names Tayah and I'm delighted to be apart of Tottie this year as one of their #Select17 girls! I'm 19 years old and am currently based in the South Leicestershire area where I live and work. Horses are a huge part of my life and I have been riding since I was 8 years old, I currently have a beautiful gypsy cob mare called Arabella who I've had for the best part of 2 years now. We are mostly just happy hackers but this year we are hoping to get out and about a little bit and try our hand (and hoof) at showing.
The Thrifty Equestrian:
As we all know horses are an expensive hobby; add the word equine to any product and the price practically doubles! But it doesn't have to be this way, there are plenty of cheaper options you can go for without compromising on the the quality.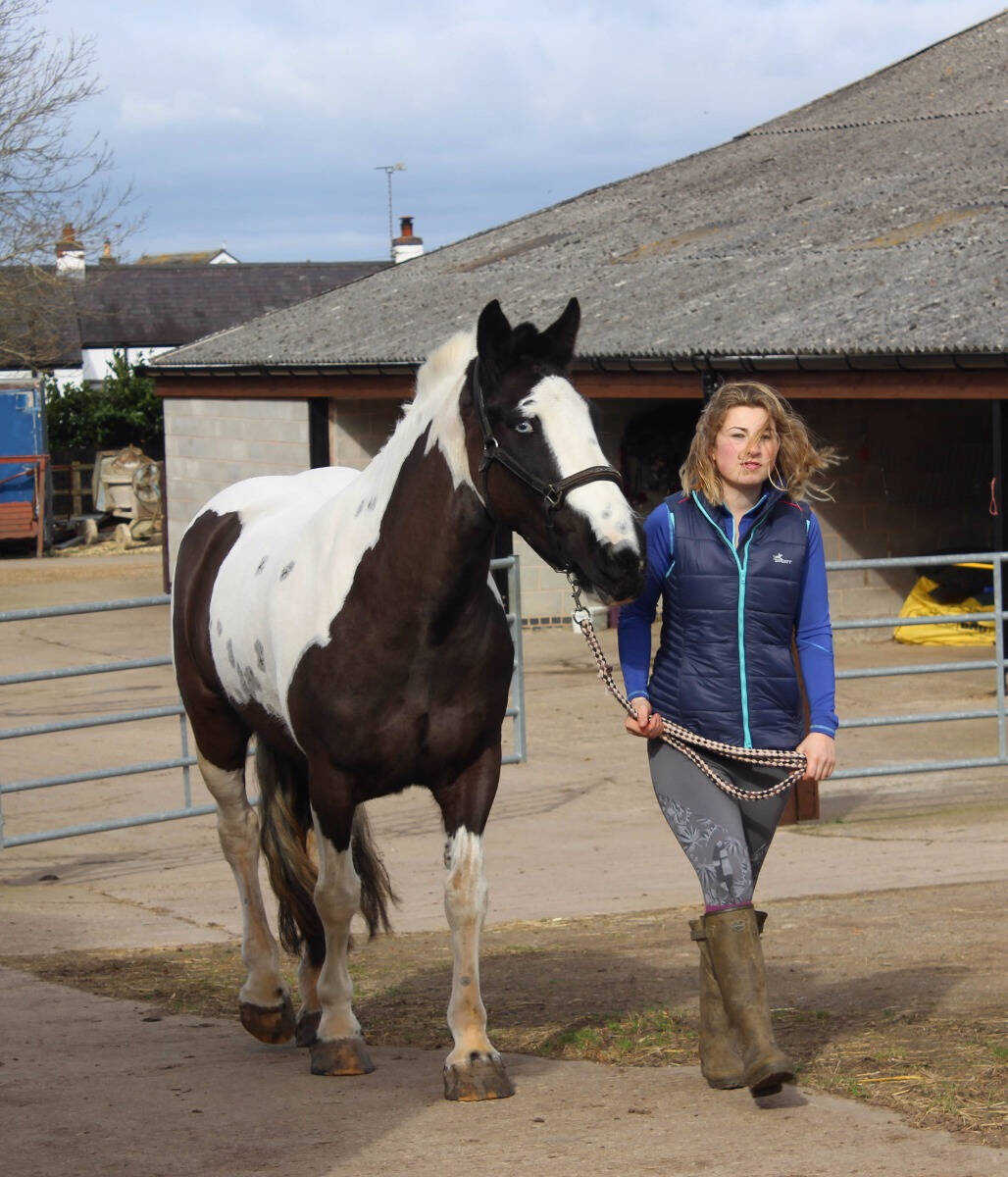 Manes and tails:
Its every little girl's (and big girls) dream to have a horse with a long, luscious mane and a thick flowing tail but it can be expensive trying to achieve these looks. For example, a mid range mane and tail product and retail at anything between £5-£9 per bottle. Some people may find this reasonable, I however do not. Did you know that your basic furniture polish has the same effect as your high end mane and tail product? My 60p can of furniture polish keeps my horse's hair dirt and tangle free at a fraction of the price! That's an average saving of over £6!
Whitening Shampoo:
Anybody with a grey or coloured horse will know the eternal struggle you have whilst trying to keep their white bits white. Whitening shampoos and washes start at around £6 and can go all the way up to £20! They each boast that they can make your horse sparkle… which is true but they make your bank balance sad and to be honest, they all do the same thing! Making your own is so much cheaper; head over to your local super market and head down the shampoo aisle. Pick up that 75p basic range wash and move along. Next you will need to head to the condiment section. There's just something about the acidity in tomato sauce that makes the white on your horse gleam! Wash your horses legs/mane/tail/body as normal and rinse, then slather the sauce all over them and leave to soak in for 10 mins. You can then rinse and repeat if necessary. Et voila! your horse should be a brilliant white! And there you have it, a whitening shampoo for under £2.
Stirrups Bags:
Now this is something I have seen recently and I think its blooming marvelous! I see companies all the time selling stirrup bags in the gaudiest of styles and at a ridiculous price. I saw a set the other day going for £35. That's insane. And do you know what the cheap alternative is? Oven mitts. The ones that are made out of a long piece of material with a pocket at each end. Pop online or in store and you will find hundreds of oven mitts in numerous deigns all for the modest price of £2-£8. The shape of the mitt fits over the saddle like a girth and allows you to hook your stirrup irons in the pocket, protecting your saddle from any scrapes or scuffs. Pretty nifty aye?
These are just few of the hundreds of horsey hacks that are out there! When you put your mind to it you will discover a more cost efficient alternative to practically everything you have in your tack room! Sometimes there may only be a few pence difference in the price but remember; "look after the pennies and the pounds will take care of themselves!"
Much love,
Tayah
xxx