How exciting is it that it's finally Autumn!? I LOVE this season; crispy leaves, hot chocolate (or PSL if you like), cosy jumpers and fluffy ponies. Perfection! Fireworks season is one of my favourite seasons, yet your horse may disagree. Fireworks can be scary for animals so it is important that we do everything we can to keep them calm and safe. Benny is surprisingly not too fussed on fireworks, which is laughable for me as he is terrified of a leaf falling on the ground... typical Welshie, eh?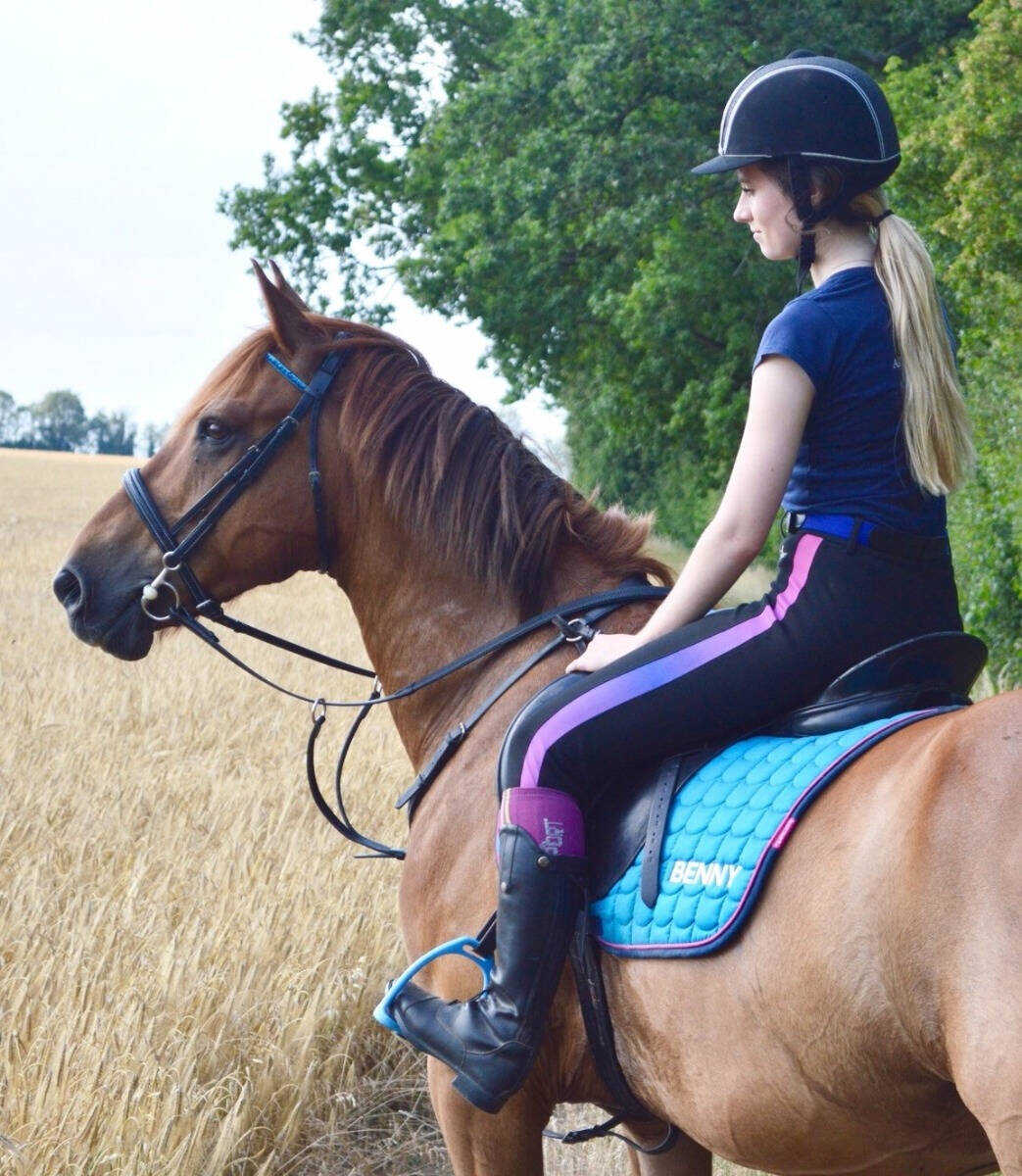 Saying that, I would rather he is safe and settled before leaving him to watch the colourful display from his stable. I've come up with this handy list for those with horses both stabled or turned out during fireworks season to be sure that you have a safe celebration!
Using your local newspapers and advertisements in shops, suss out where the local firework displays will be. Once you know you can let the organisers (or neighbours if they are having a display) know that there are horses within range of the displays to ensure they can set them off in the opposite direction.
Keep your horse's normal routine. A horse that is comfortable and familiar with its surroundings will make it feel safer. If it is safe where it is, eg not next to an area where a display will be, just continue as normal. The only thing that is advisable to change is not to ride, it isn't worth the risk of Injuring yourself and your horse for a quick 30 minutes of exercise.
Be sure wherever you are keeping your horse is checked for anything that can cause potential injury such as broken fences or nails in fencing/stables. If you are worried your horse may be so stressed as to injure themselves, it may be best to discuss sedation with your vet. Benny will likely be stabled by the time any fireworks displays start so I will have his stable checked and ready.
Be sure that you or someone you know and trust stays with your horse during a display. If you are on a livery yard, it is likely the owner will check up on the horses during the night. Make sure they have your phone numbers and your vets number just in case.
A great relaxing technique for a stressy horse is to have the radio or music playing in the stable/stable block. This just means your horse is hearing constant human voices, a sound they usually associate with safety, so it will hopefully keep them calm.
I hope you've found these tips helpful and are prepared for fireworks season. I can't wait for Halloween and Bonfire night, and hope you have a safe and fun celebration too!
Erin x