Have you ever experienced an unfortunate tumble off your horse which caused more than just a bruise? Well if so I would really like to help you see the positives as well as finding the best solution to any fears which may have developed. As of yet - touch wood - I personally have not had a super serious fall, but you know you can never be too sure in this sport. There have been a few incidents which I will elaborate further in this month's blog and explain what occurred because of them and how I was able to overcome them.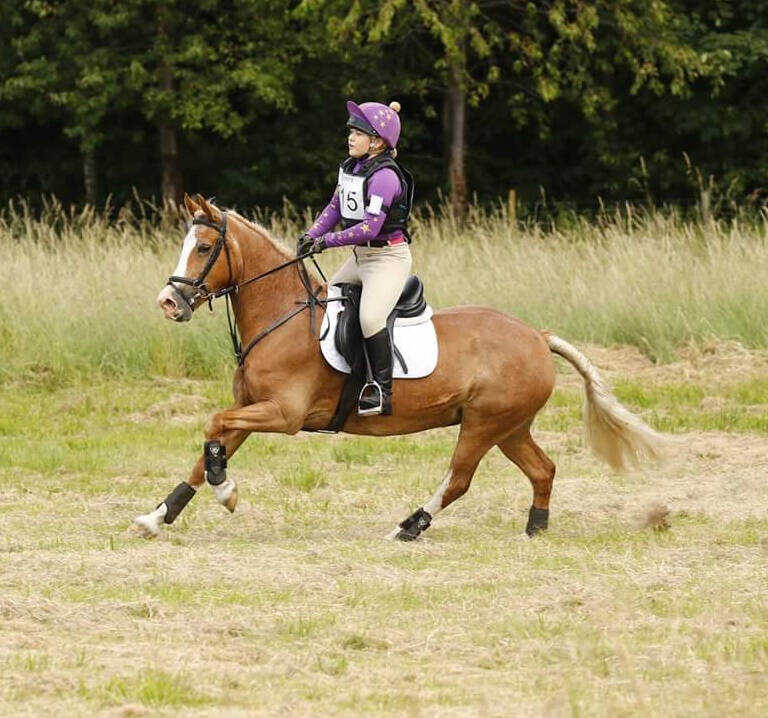 There are several categories in which people would class a "bad fall" but I think we can all conclude that the most unfortunate is where you end up in hospital. Luckily, I have avoided that so far and wish to do so in the future but I am saddened to see that so many are falling victim to hospital beds or stretchers much more frequently. I think at this point it is also appropriate for us to pay our respects to those who have lost their lives whilst doing something they love because it is never something we would wish to happen. It is wonderful that so many people have acknowledged the work of others and have put together memoirs and created/helped charities too!
Anyway, one of the major impacts of having a nasty fall is losing your confidence. This may be just in your discipline, one phase or riding as a whole. If this happens do not panic. It is quite common and is not too hard to fix. If you came off whilst jumping it is quite likely that this is where you will find your nerves kick in. Last year my old loan horse Sebastian had such an off day when we were competing in showjumping one night that he would slam the brakes on at any fence which resulted in me coming off multiple times. After the competition had finished, I was able to school him over some of the fences to try and finish on a high note but he kept doing the same and would only jump the fence if we came on the most perfect stride. And again, I found myself on the floor more than once. It is fair to say this knocked both mine and Sebastian's confidence with jumping. To overcome this we forgot about jumping for a few weeks and worked on our dressage. I had a jumping lesson on another horse which we knew would jump just to make sure my confidence had not totally gone. When I started to jump Seb again we started small and it took about several weeks to feel positive about jumping again. So if you find yourself in a similar situation, just take it slow and not throw yourself back into the deep end in order to fix it because it may just make it worse. Our fellow Tottie girl Faye Robinson did an excellent blog on how to regain confidence a few months back so why not check it out for a few more tips?
Another way to help yourself feel better after a bad fall is to take a break for a bit. If you really do not feel ready to get back on board why not spend some time pampering your pony and letting them have a couple of days off? This is helping you to strengthen your bond together as well as trust. It is essential to have trust in your relationship for when you are riding so if anything unplanned happens you know that you can work it out as a team. This also allows you to spend time around horses without the pressure of riding if you don't feel ready to, but once you are just take it steady.
Everyone at some point will experience an unpleasant dismount off their horse or pony but it is something that all us equestrians are aware of when we decide to take part in the sport. You are very lucky if you haven't gone through anything like this yet and I hope that it remains that way. We always recommend riding safely so please make sure you wear a correctly fitted riding hat because this could save your life!
I hope you stay safe and carry on enjoying riding.
Bye for now,
Ruth x