In between yard jobs this morning, I've finally had a chance to sit and do one of my favourite tasks. A catch up Harry Hall blog. As you all already know, I am incredibly proud of how unique and special Liz Prowting Racing is, for whom I am racing manager. All Mrs P's racehorses stay in her ownership, and with us, for life.
This year has brought about a much larger number of retired racehorses competing for her, rather than actual racehorses in training (we have a lot of youngsters that need time, and several horses retired at the end of last season).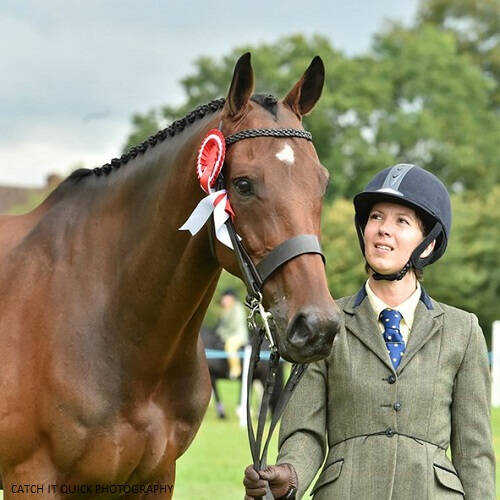 We have nine retired horses this season, four of which are out competing, one is in a new venture is targeting point-to-points and the others live with us at home recovering from injuries or simply retired and enjoying growing old!
Life after racing
We register all the horses with RoR (Retraining of Racehorses) when they retire from training so they can compete in the specific classes and shows for retrained racehorses, across several disciplines.
RoR is the charity set up by the British Horseracing Authority to protect the welfare of horses leaving racing. They try to encourage people to rehome racehorses when looking for a new horse to purchase or loan. The RoR competitions are a brilliant way of highlighting what racehorses can do when given a second career.
My boss Mrs P loves county shows and so naturally we've been targeting those showing classes as a priority for her, and jumping will come in time.
Keep it simple, keep it fun
I am delighted to have Annacotty at home permanently this year, and he is absolutely loving a more relaxed lifestyle. Showing classes are great for him to learn to relax and settle and show off his natural ability without blowing his brain and asking too much too soon from him.
However I did throw him in at the deep end by taking him up to the RoR Championship show for his first competition!
You can imagine how exciting he found the first ever warm up arena he found himself in especially because it was out on Aintree Racecourse! In the end I abandoned the warm up and just went for a long, long walk out around the track! You learn very quickly you must not force these horses to do things they mentally cannot cope with. It has to be made simple for them, or it stops being fun.
One mistake I made was not competing him in hand, which would have helped him take it all in without the excitement of being ridden. That is something I would recommend to anyone, not just with racehorses.
Comfort before style
A valuable lesson I learnt last year is it is more important to be safe and comfortable with your tack than use kit that's unfamiliar to you both. Take a neck strap. Use the saddle with knee rolls, even if it is black and everyone else is using dark brown! The overall picture of harmony between horse and rider will always win.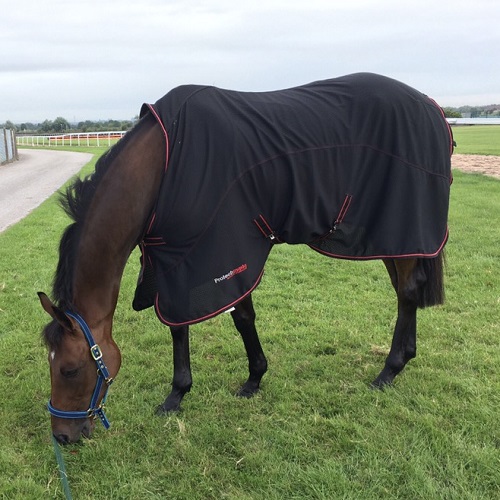 Into the ring we went, and although my nerves meant I made silly mistakes, the judges loved him and he won. The longer we were in the ring, the more exciting he found it so I have since had to work hard at taking him out for short trips and desensitising him to show grounds.
The RoR Championships was by far the most friendly show I have ever been too, everyone had helpful advice, but also asked lots of questions too. It was incredibly well run over a week, and takes place at a great venue, Aintree Racecourse Equestrian centre.
Next year I hope they get more spectators; the standard of competition was incredibly high and so diverse over the week. It is also a rare opportunity to be able to see so many racing superstars up close and it certainly deserves all our support for their hard work on behalf of thousands of retired racehorses.
I would like to see every trainer that is represented by an RoR horse showing their support at the 2018 Championships.
Chasers back in training
I am now looking forward to visiting the racing yards where Mrs P's horses are in training so she can see the horses in action on the gallops. It's a very exciting time of year when the anticipation level is high and dreams are very much alive of great race days ahead.
Our view is that the racing industry, from an owner's perspective, is a social hospitality/entertainment industry provided by the trainer and the horses.
Spending days behind the scenes getting a private insight to the horses and their routine are all part of the service an owner of a horse in training pays for and it makes it all the more special to take the time to enjoy the horses, not just on race days. After all it is about having enormous fun with friends, making memories, and not just about winning.
Social media pitfalls
Social media is slowly but surely destroying this, with a need to have immediate information and for people to be the one to share the information. And although I am a huge fan and user of social media, I can foresee this becoming a massive problem.
I find myself unpopular on many an occasion for highlighting the dangers of riding and concentrating on filming rather than the job of riding itself, or for posting content an owner is yet to see for themselves. I would like to see more trainers or even the BHA put social media policies in place.
I could not have done my competing without a great base range of Harry Hall clothing. It's all within my budget and looks great. My navy Dartford polo shirt was ideal to pop in over the top of my shirt and tie and I seem to live in my Larkfield softshell jacket which is brilliant for keeping the wind chill out away. As always I choose Chester sticky bum jods for show days and hunting. They're comfy, smart and really stretchy!