This season is all about Riding Tights and the new Harry Hall Ayrs are lightweight and pull on. We've been perfecting the fit & fabric of our Riding Tights and have become a little obsessed with making sure you're riding in style and comfort. Here's some secrets from our Harry Hall designers on why they are a top pick from this seasons collection.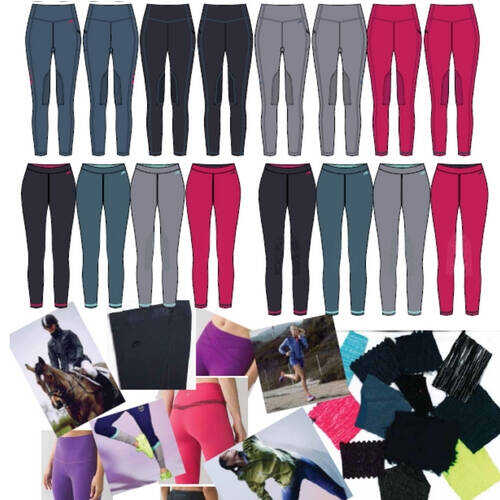 We've found the perfect compression material that ensures you're sucked in for when you saddle up. Looking good but also feeling great these body moulded compression garments are also designed to reduce the quick build-up of lactic acid in the muscles. They can also help improve recovery periods of continuous exercise and help to regulate your body temperature. They will keep you comfortable and dry during exercise by wicking moisture away from your skin.
When designing this leg wear each seam has been carefully placed to flatter the bum and legs and ensure your legs don't rub or get those unwanted nips particularly when you're doing sitting trot!
Yes, these breeches will shape you but they won't make you feel like you're holding your breath all day! They are made from supportive super stretchy fabric that will quickly become your everyday favourites on the yard. They are so comfy.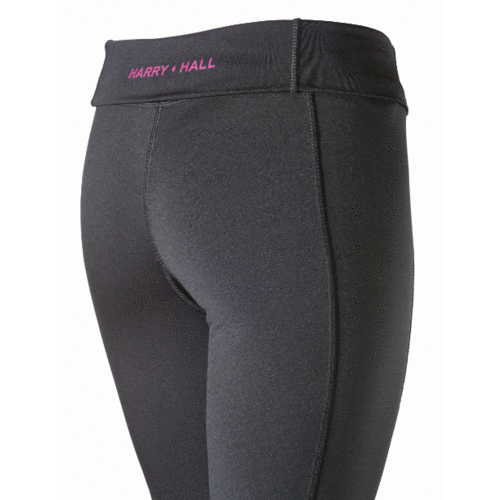 Everyone has a favourite waist they'd pick, whether it's high waisted or hipsters. We have designed these breeches with a wide high waist band that can be folded for your preferred waist. Switch the style up to suit your outfit and eliminate any uncomfortable zips, buckles or hooks.
We have designed an ergonomic gusseted crotch for comfort and unrestricted movement whilst in the saddle. You'll feel like you could start up vaulting!
A final feature to these Riding Tights is the additional suede knee patches we have added for extra protection on the inside of your legs when riding. They are also designed to give you an improved grip.
A secret no more - shop this seasons Riding Tights!