Taking some time out after a busy season, I find it really helpful to take a step back and evaluate everything. Setting goals and having a solid plan from early on in the year has been the key.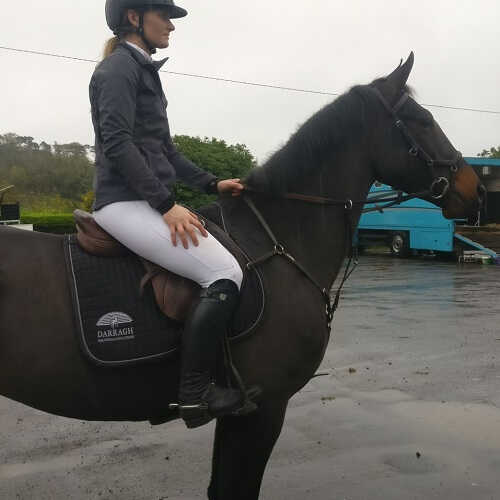 Attention to detail
Making sure everything right - including a suitable bit for each horse, the correct feed, supplements, and time out from competing, is essential. None of this can be done without effective planning and organisation. This is not perfect but we are making improvements and hopefully next year will be even more organised.
Flat work
We produce mainly young horses so flat work is really essential and they can be such quick learners. I find it better to prevent habits or stop them as early as possible is much easier than trying to fix them later on. Straightness is another thing I'm very keen on; young horses try to fall every which way so I really focus my exercises around straightness.
Keeping horses fresh and happy
Happy horses will give you so much more in the ring. We try to vary our work during the week so the horses don't become bored. We get them out in big open fields as often as possible for a good canter. This is great for fitness and also helps when teaching younger horses their flying changes as you have more space in which to do so.
Peaking at the right time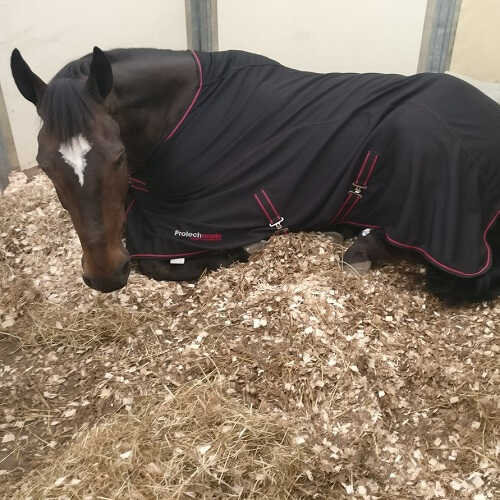 We've focused hard on this. This year in particular we treated our earlier competitions more as training events and didn't ask too much of the horses. We tried to have them peaking around May to qualify for the RDS (Dublin Show) as early as possible so they could get a short break and then build back up the the big event itself in August. It worked out very well this year winning two major championships at Dublin, a week I will never forget!
Why I'm obsessed with rugs!
I have always been obsessed with rugs, ever since I got a stable rug for my first pony from Santa Claus. I have recently been using the new Protechmasta range, whose clever infra-red technology helps temperature regulation, and I found it a great help travelling. Express Trend, who isn't always the best traveller, managed his first abroad trip all the way to the World Championships in Zangesheide, Belgium, without any bother and I am crediting the Protechmasta rug for this. I'm also loving the new Regal stable rug since the weather has got colder and all the horses are being constantly clipped.
Rests matter too
We are looking forward to taking a break for the winter. This was an amazing year winning in Dublin and competing at the World Breeding Championships at Zangesheide. Expectations are already starting ahead of next season but first it's time for a rest. It is hard to let good horses out day and night when they are used to being in and pampered all the time. But I do believe in giving them some time to themselves to just be horses. We are hoping to get a couple of dry weeks to turn out the horses before Christmas as the show jumping circuit in Ireland pretty much shuts down from the end of November until February. They will be back in light work again by Christmas preparing for another busy year — hopefully as good as the last one!