Tis the most wonderful time of the year…or something. As the season of the Arena UK halloween spooktacular dawns upon us, I've seen many a schedule entailing fancy dress classes. This got me thinking…how does one get a kickass outfit without hitting their overdraft…again… I took to the internet to find some of the best fancy dress ideas for yourself and your equine partner out there.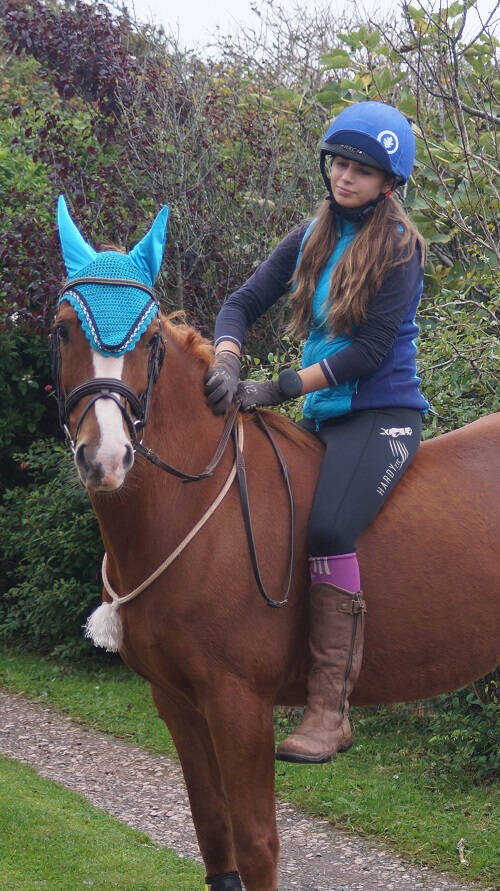 Fancy Dress(age); Charlotte and Valegro:
This one is a good one if your horse is, like mine, terrified of everything. All you need is some white bandages, a dark pony (you can easily counter this by swapping your dressage figure to one with a similar coloured horse). Dress in your dressage tack, maybe with a rosette from the bridle. Dress yourself in your show jacket, sticking some red felt on the collar like Charlotte's would be a nice touch! Put some medals round your neck and hey presto, you got yourself a winner.
Buckbeak and Sirius:
Just be careful of this one that you don't take flight over the Hogwarts Lake…Take a cheap equine bodysuit and a bag of grey feathers. Glue the feathers to the suit, make sure nothing pokes through that could irritate your pony though. Get some yellow bandages for the legs, and yellow non toxic paint for the hooves. For yourself, you can buy a cape and a fake beard for Sirius Black, painting the dark mark would be a nice touch on your forearm. You could adapt this with glasses and a scar to be Harry not Sirius.
Ariel and Stormy:
This could be a cute idea for a smaller child. The pony could be Stormy the seahorse, and the child Ariel (or vice versa…depends how brave the pony is!) You should dress in a red wig with a princess outfit easily found online or in a toy store. For the pony, either use a purple bodysuit or a sheet that can be tucked under the saddle. Clam shells can be attached to either side of the headpiece of the bridle. For added effect, you could paint your ponies mane lilac.
All these are good ideas, but the most important aspect of a good costume is to be creative! If your horse has an original name, try to pun this and make a costume accordingly. If theres something you're passionate about, draw inspiration from it! The most important thing is to have fun, stay safe, and get some awesome photos!