We know you love riding. It's good for the body, mind and soul– but by nature, it's not without risk, especially on today's busy roads. In a recent survey, 86% of you told us you frequently ride out alone, but have you thought about what you would do should the unexpected happen?
Well, do we have some exciting news for you!
From today, Huufe the horse-riding tracking app joins the Harry Hall Family. As a Harry Hall One Club member, you already enjoy savings all year round, exclusive member discounts to events and shows. Now you can enjoy ride tracking by joining the Huufe community for tracking your rides as well as chats, top tips, sharing pictures and peace of mind with emergency contact feature - SafeRide.
How does Huufe work?
The Huufe app is simple and free to download on either Apple IOS or Android, and once you've set up your free account and you can start enjoying SafeRide and the other ride tracking benefits of the app.
Download the app from Google Play
Download the app from the Apple App Store
If you already have the app simply login to the app and read the on screen message to find out how you'll hear more about the Harry Hall and Huufe partnership.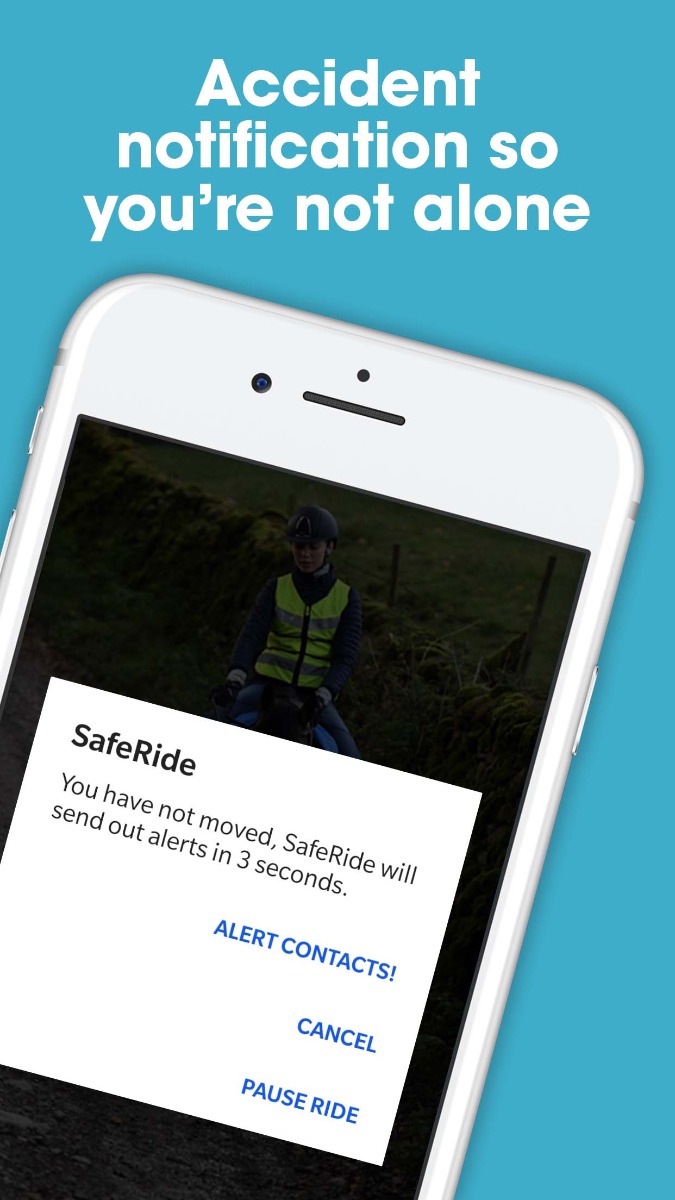 Why do I need it?
As horse riders we accept that falls happen, from Olympic event riders to novice riders, we all take a tumble from time to time. With the Huufe SafeRide feature, you can nominate contacts who will receive a text message alert should you have an accident. The message shows your exact location giving both you and your contact peace of mind.
How much does it cost?
Harry Hall One Club Members will receive SafeRide for free until 31st January 2020. Download the app today and enjoy FREE peace of mind with SafeRide.
What does Huufe do?
Huufe, is the ride tracking app for equestrians, but it's not a one trick pony and offers many other features:
- Track your rides, from hacks to schooling sessions see how far you have gone, how long you were out for and your average speed
- Nominate contacts in your phone who will be alerted should you take a tumble when riding with the innovative SafeRide feature
- Watch training videos
- Manage your horse's worming and vaccination schedule as well as farrier and vet visits
- Load your horse's profile and create a feed specific to each horse you ride
- Join the Huufe community to share tips, pictures and advice with likeminded equestrians.
Happy riding xx