Hello everyone, my name is Connie and I am one of Tottie's brand new #Select18 girls. I am really excited about the year ahead, working with Tottie! I thought I would start my first blog post by introducing myself. I am 18 years old and I am based in Cheshire, living with my Mum, Dad, Brother and 5 year old lurcher Jack. Currently I am in my final year of studying for my A levels in Biology, Chemistry and Maths at my local sixth form. I hope to read Medicine at university next year. When I am not riding or studying you might find me watching Gilmore Girls on Netflix (I am addicted to it at the moment).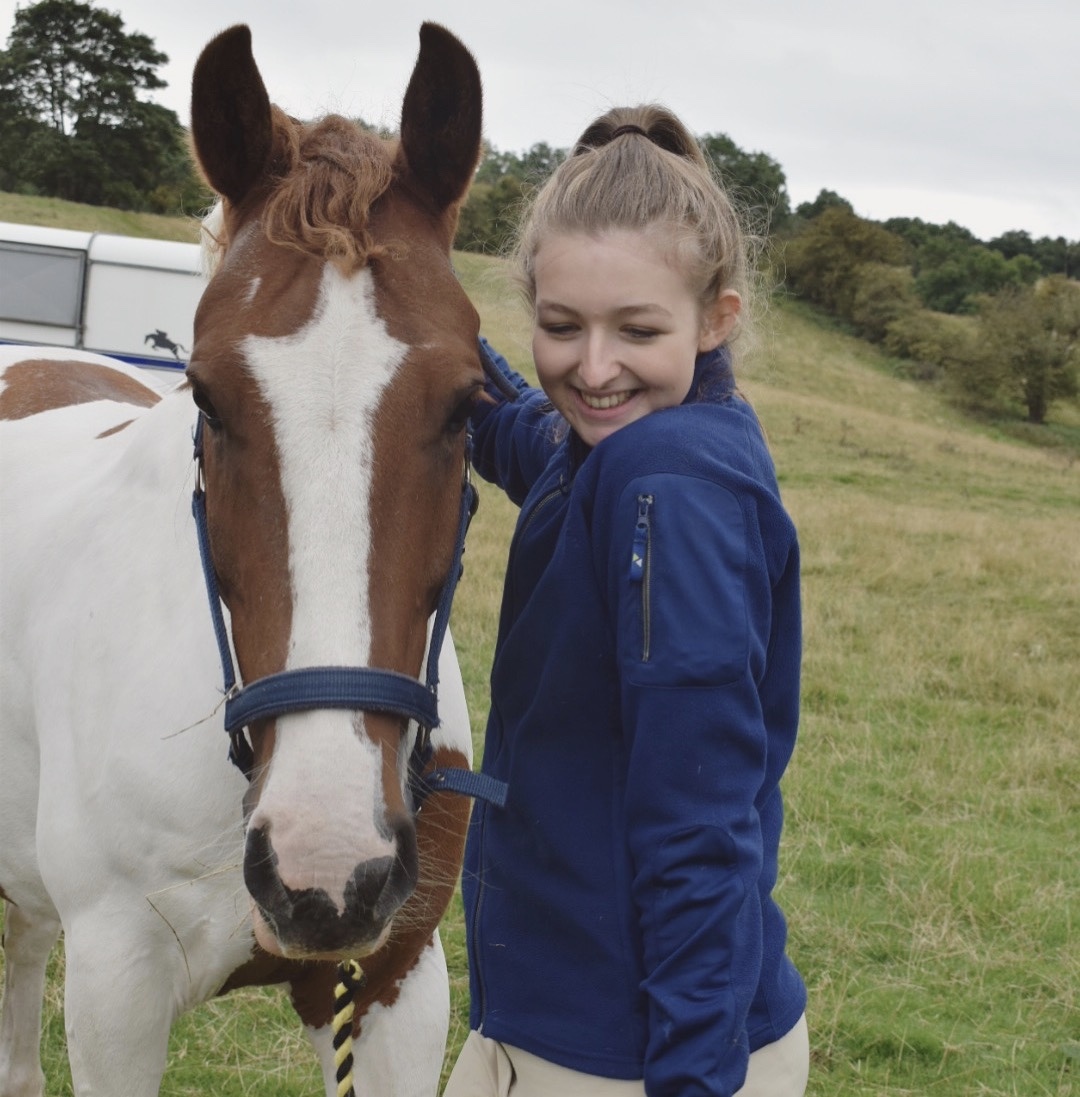 Now onto what you are genuinely interested in… Horses! I have been riding since I was ten years old. I learnt to ride at a local riding school. In the past, I was also a member of the Pony Club and rode in a memorable 80s drill ride in which we wore tutus and rode to 80s music! I used to have a horse on loan, a lovely TB mare called Zennah who I had lots of fun with doing farm rides and competing at local shows. Zennah is now retired and enjoying her time put out to pasture.
Now I ride regularly at a yard local to where I live and am lucky enough to be able to ride and compete on my Auntie Jo's horse, Trooper (I am pictured with him above) who is a 9 year old 15.3 hh Irish sports horse cross. He has such a lovely temperament and is very photogenic, so you will be seeing lots of him throughout the year, in which I hope together we will be doing some unaffiliated combined training and dressage. We will certainly have lots of fun.
In addition to riding myself, I also volunteer at my local Riding for the Disabled group where I assist in children's' sessions, talking to riders and leading horses. This is something I thoroughly enjoy and I always look forward to these weekly sessions.
My current favourite Tottie product is the Maven fleece in blue, it keeps me warm in these colder months and I love that it can be personalised.
I hope you now have gained more of an insight into who I am. If you have any questions or would like to keep updated on my goings on, go and check out my Instagram: @conhaigh
Thank you for reading and see you next month,
Connie x