Harry Hall is bursting at the seams with horse lovers, from our Customer Service team to Finance, Design and Marketing we own 12 horses between us. So who better to ask for top tips in getting your horse, stable and you ready for summer riding. The team share their top tips below:
Keep yourself hydrated
During last summer with the amazing weather we had – I noticed I kept getting headaches just after riding or competing, I also noticed that my horse First was quite flat the day after a competition or hard lesson. I quickly figured out we were both dehydrated. So now in the wagon and at home we have a stash of isotonic drinks for me and isotonic gels for her. Rachel from Marketing
Stand out from the crowd
My daughter is going to Pony Club camp for the first time this year so I'm excited to try out the new Harry Hall personalisation service which is launching soon, I'm hoping if I put her name on hoodies, polo shirts and horse rugs so she won't lose them. Sharon from Finance
Be prepared
I don't leave for shows without a waterproof exercise sheet, a spare dressage jacket or spare riding breeches in the lorry. I've been caught out too many times by the unpredictable British weather and these spare items have proved very useful in the past! Becky from Purchasing
Get a good travel rug
When travelling my absolute must is a Coolmasta horse travel rug – we received so many comments last year turning up to competitions or training sessions on boiling hot days and she would come out of the wagon bone dry. People would ask what I had done to keep her dry – nothing I would reply, apart from putting the Coolmasta rug on her – it definitely does what it says on tin. Georgie from Harry Hall One Club Membership Team
Be 'fly' organised
Last year I set myself a reminder on my phone to re-order my Mastacare Citronella Coat Spray every 4 weeks, so I never run out and keep flies at bay without worry. This year I've started adding garlic granules to my mare's morning feed too. Prevention is better than cure hey! Lisa from Customer Services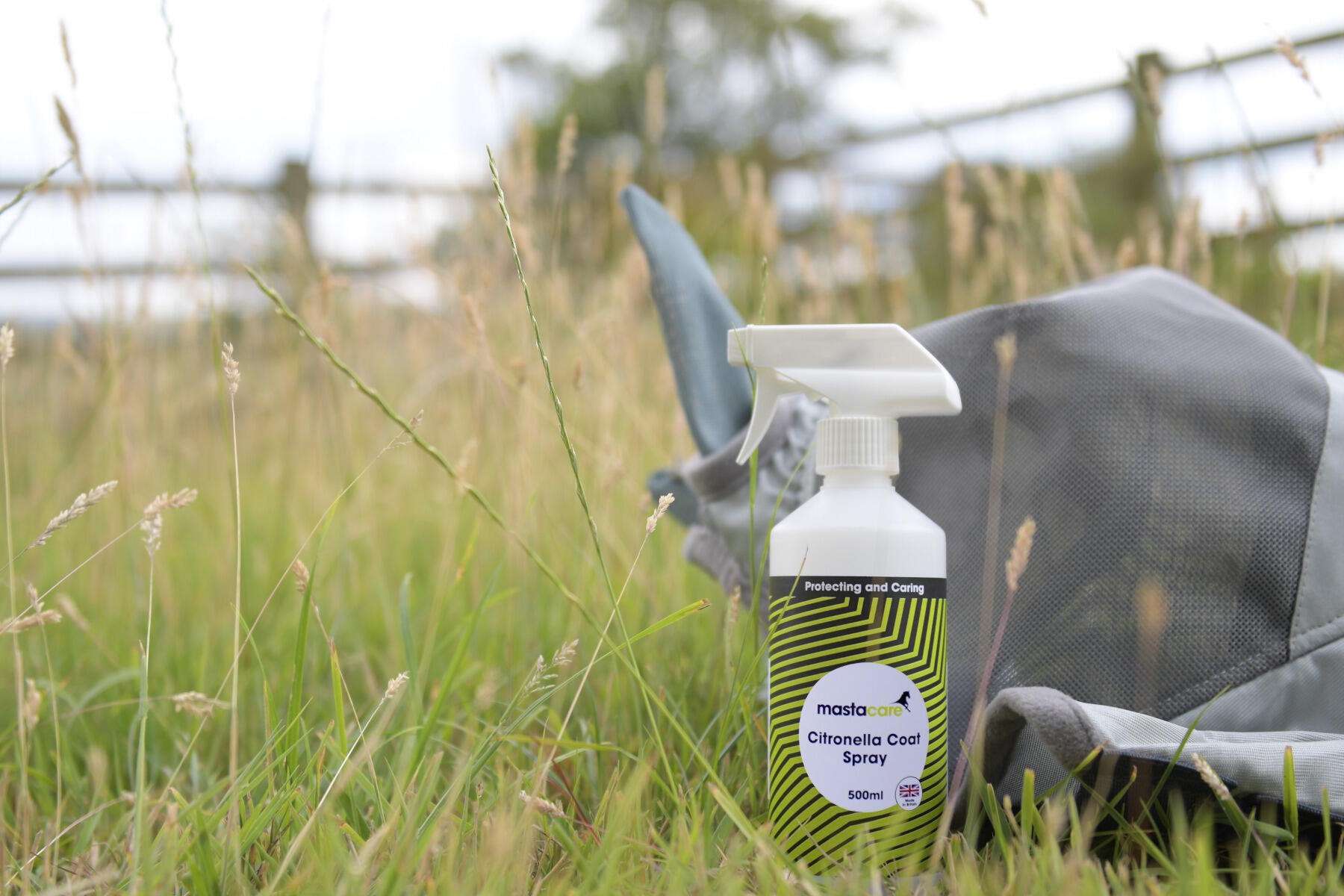 Clean your show gear
When getting ready for summer I always clean my lightweight rugs and fly rugs as I like to cover my pony, so the sun does not bleach his coat and dull it for shows, it's also important to protect him from the pesky flies. I generally have 2 or 3 fly rugs, so I always have a clean one ready to replace the dirty one to be washed. Nick from One Club New Customer Team
Be safe be seen
As I will be doing more hacking, I ensure all my Hi Viz riding gear is clean as even on sunny days, it can be difficult for drivers to see horses out hacking. Melissa from Product Design
Maintain healthy hooves
The ground can be quite dry and hard, I like using more hoof oil to keep the feet moisturised and in good condition. Louise from Marketing
So stock up on riding breeches, bob a waterproof exercise sheet in your lorry, fill up on fly rugs and get feeding those garlic granules. We're also excited to hear what you think about Harry Hall personalisation services which will be launched VERY soon!
Let us know how you prepare for summer in our Harry Hall One Club Facebook Group.
Until next time,
HH xx