With summer in full fling and the holidays not far behind, now is the time to stock up on summer clothing and ditch this winter woolies. I love clothing that can be worn for more than one activity. There are some perfect examples of clothing in the Tottie range that you can wear whether your riding, going on holiday, out with friends or exercising. I thought I would share with you's some of my favourite summer clothing from Tottie and when is best to wear it. Then you can make your decision on what summer essentials you want.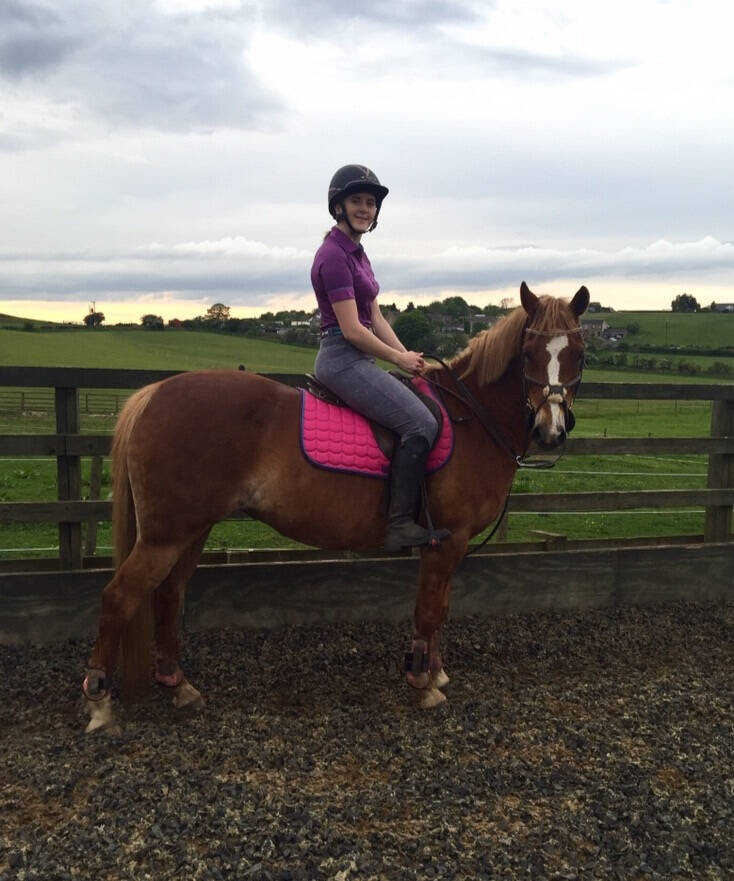 The Tottie printed vest in grey with the logo 'Summer Sunrise & Beachrides' is one of my favourite summer t-shirts. Its lightweight material and hangs low so you wont have too worry about looking sweaty in grey. I usually ride in this over summer and holds no restriction over activity. I also plan on taking it on holiday with me to wear with some shorts! It retails at 12.99 so pretty cheap for a nice addition to your wardrobe.
The Wycombe polo comes in both purple and grey so your can find a colour to match any outfit. The material is stretchy and breathable. Perfect for those days when you go for a long hack and don't want burnt shoulders. I usually wear mine with some tie-dye breeches or Canford breeches. The price at 24.99 reflects the good quality of this polo.
The Samantha T-Shirt in grey is one of the newer additions to my wardrobe but one I have barely taken off. This T-shirt is designed perfectly for summer weather and exercise. It has an oversized style with mesh panels under arm and on the back provide a good air flow to your usual sweaty points. I have worn mine for running, cycling, gym classes and riding without any sign of a sweat patch. Just what you need for summer! Also another Tottie top I will be taking with me on holiday for when my shoulder need a break from the sun. This top is only 19.99.
The Maven zip polo comes in purple, blue and white. The white is perfect for shows and hot days you may want to reflect the sun. The blue adds a summery feel to any outfit while the purple is great for every day use. The choice of colour means that you can pick your favourite and coordinate with any breeches you like. The top is smart enough for shows but still casual for every day use. These tops retail at 29.99 so the most expensive out of these tops but the quality and style of the material prove it's worth.
Although not an item of clothing, one last must have is the Olivia water bottle. Stay hydrated over summer with this 'Cantering is my Cardio' bottle. Perfect to take with you wherever you go, and only 9.99.
I hope you can now pick a more informed choice into the Tottie summer clothing. Make sure you tag Tottie in the photos of your summer clothing. I hope the weather stays nice long enough for you to get your wear out of them.
Faye xx