Masta sponsored rider Jessica Mendoza has enjoyed good weather and good business in Florida over the winter. Here she discusses her plans for the European summer season. I've been back at my base in Eindhoven in the Netherlands now for a while after spending three months over the winter in Wellington, Florida, and jumping there. It gives me three months of winter sunshine — it was about 25 to 30 degrees C over there so more fly mask than rug weather.
Wellington is also very good place to do business — I sold three horses this winter, including one to a capable young amateur. The market over there is very strong.
A few months before I leave for the USA over the winter I try to look for some cute horses to try to produce and sell that would suit the market there. And I take my own horses out there to compete and bring on too. Most of my horses are available to buy any time. A couple I might not sell but most I would at the right price — you have to keep the business going..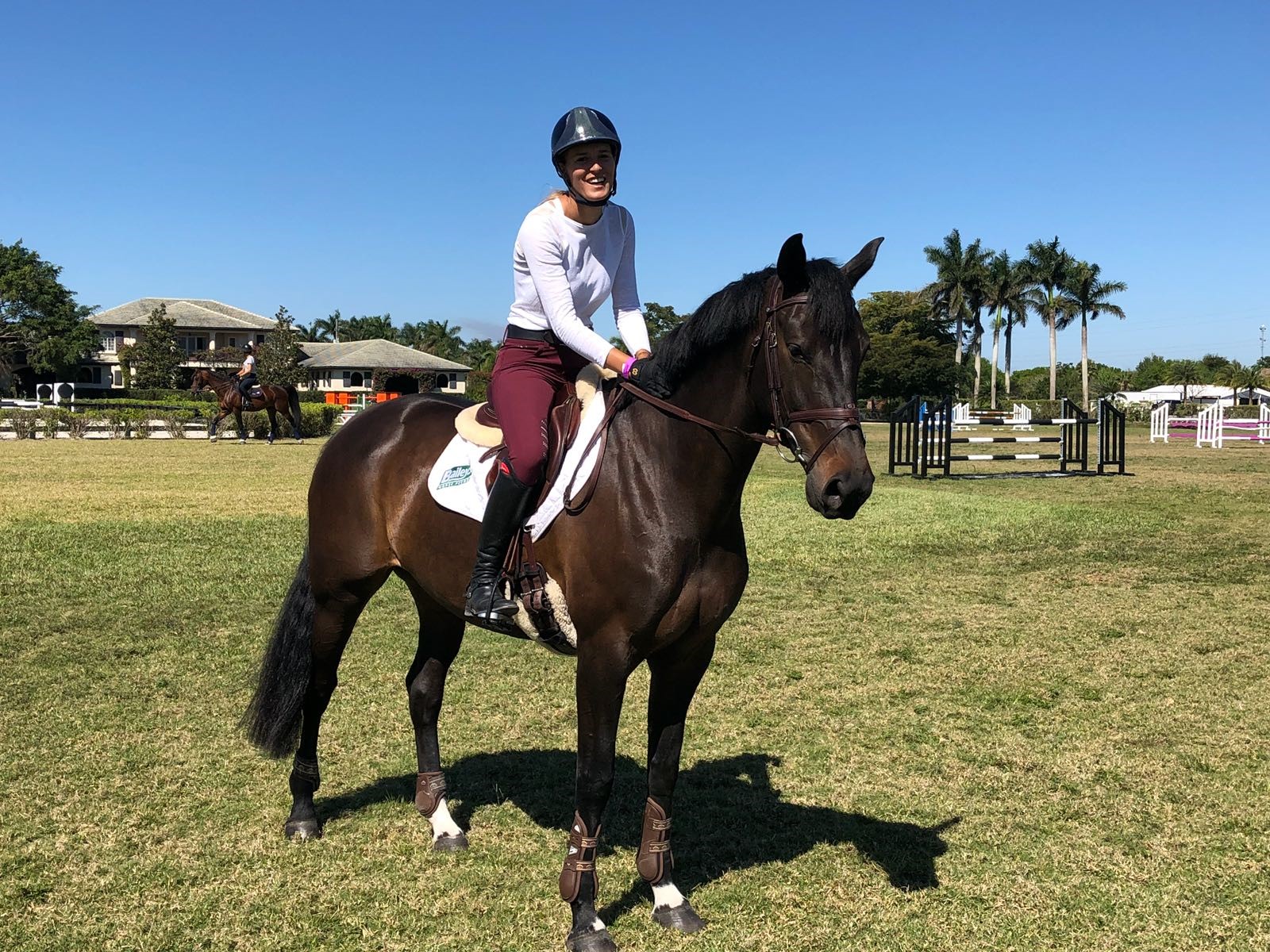 Business aside, it's really nice to do something completely different and get out of a bad European winter. It's a nice lifestyle being there and I don't fly that much while I'm there. It makes a really nice chance for me to stay put for three months!
After Florida I head back to Europe and of course this year spring took a long time to arrive. It was quite a change in climate for the horses. You have to be careful transporting your horses by air - but they adjust pretty quickly actually… We always check at 9pm to see if horses need an extra rug. 
What I've been using
We really like our lightweight Masta turnout rugs as they're not too thick.  They are perfect for the spring because the horses don't sweat up in them when the spring sun comes and they also stay dry in a little spring shower.
My goals for the season
This year I'm hoping Britain has a show jumping team for the World Equestrian Games in Tryon, USA [controversially, GB did not send a team to the European Championships last summer] but I don't really have a horse for that myself. I am looking for top horse prospects at the moment, ideally two or three and ones that are eight plus — I need to regroup my team. But I  want to make sure I go for the right horse…
In the meanwhile I'm hoping to come home to jump at Bolesworth in Cheshire in June — and maybe for HOYS (Horse of the Year Show) as well in October. 
One to watch
One horse I am really excited is a new nine-year-old I found in Switzerland. She's called Dubai and I'm excited about her — she's really scopey and careful. We'll have to see how she develops!