Winter is now upon us, for us equestrians it's a long few months of cold and wet mornings mucking out and filling heavy hay nets. This means battling with hands and feet like ice cubes, chilly thighs, windblown ears and maybe even some snowy day and therefore snow shoes in the horse's hooves. Some have better facilities than others to cope with these harsh conditions, but no one is immune to the icy chill. So here I have put together my top tips to help everyone through these short days but long months.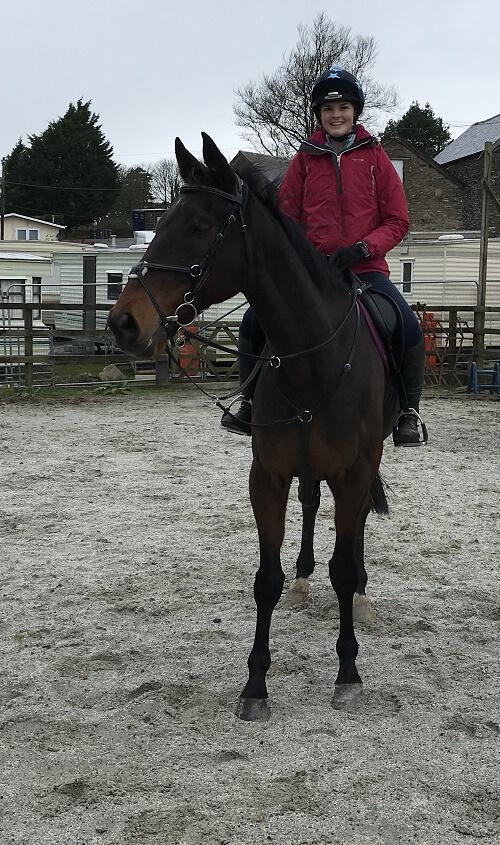 Cold hands and toes
-Gloves are an essential!! Try not to let your hands too cold as once they get cold it's never easy to get them back up to temperature, making your everyday tasks harder to do. Tottie have 2 fab pairs of gloves with pretty prints and Harry Hall also have an extensive collection including some softshell(waterproof) ones for those rainy days.
-Hand warmers are the perfect extra for those who suffer with bad circulation, disposable ones can last for around 8 hours so they're ideal for those full days at the yard. You can even slip them inside a pair of gloves for riding as they're not too bulky.
-Neoprene wellies are a must to keep your feet toasty around the stables, Caldene Westfield Wellingtons have a 3mm lining for that extra warmth.
Chilly thighs
Letting your legs get cold isn't a problem for the most of us as it doesn't affect our day to day routine but for a few of us the cold gets into our joints, this stiffens them up and therefore making riding much more of a challenge.
-Harry Hall Halsham breeches are water resistant, these are great if you get caught in a shower
-Wear a thin pair of thermal leggings under your breeches for an extra layer of warmth.
-Put those riding leggings back in the wardrobe! These are great for the warmer weather, but the material tends to be too thin for winter.
Windblown ears
There's nothing worse than getting back from the yard and putting warm hands on your ears and feeling like you need to defrost them!
-Tottie Heathfield hat is perfect to wear around the yard.
-The Tottie neck chute can also be folded to be worn as a fitted hat or a headband, this could fit snuggly under your riding hat for those windy rides.
-You can also get ear muffs to attach to your riding hat if you'd find that comfier.
Snow shoes
Snow is very pretty and can be good fun, but it can be a nightmare for horses and yards suddenly become very dangerous. Snow can easily build up in the horse's hooves and compacts making it into an icy stilt which could lead to your horse slipping and injuring itself. To prevent this, you can smother the hoof and shoe in regular Vaseline and this should help stop the snow to stick.
Georgie xx