For as long as I can remember, all I've ever wanted is my own horse, but for a number of reasons that hasn't been possible. However, this has not stopped me from perusing my love for riding, being with horses and hopefully a career in the equine environment. Having lived in a very rural, horsey area I have been lucky with the wide variety of opportunities that have been available to me, so I want to show you what possibilities there could be out there for you too...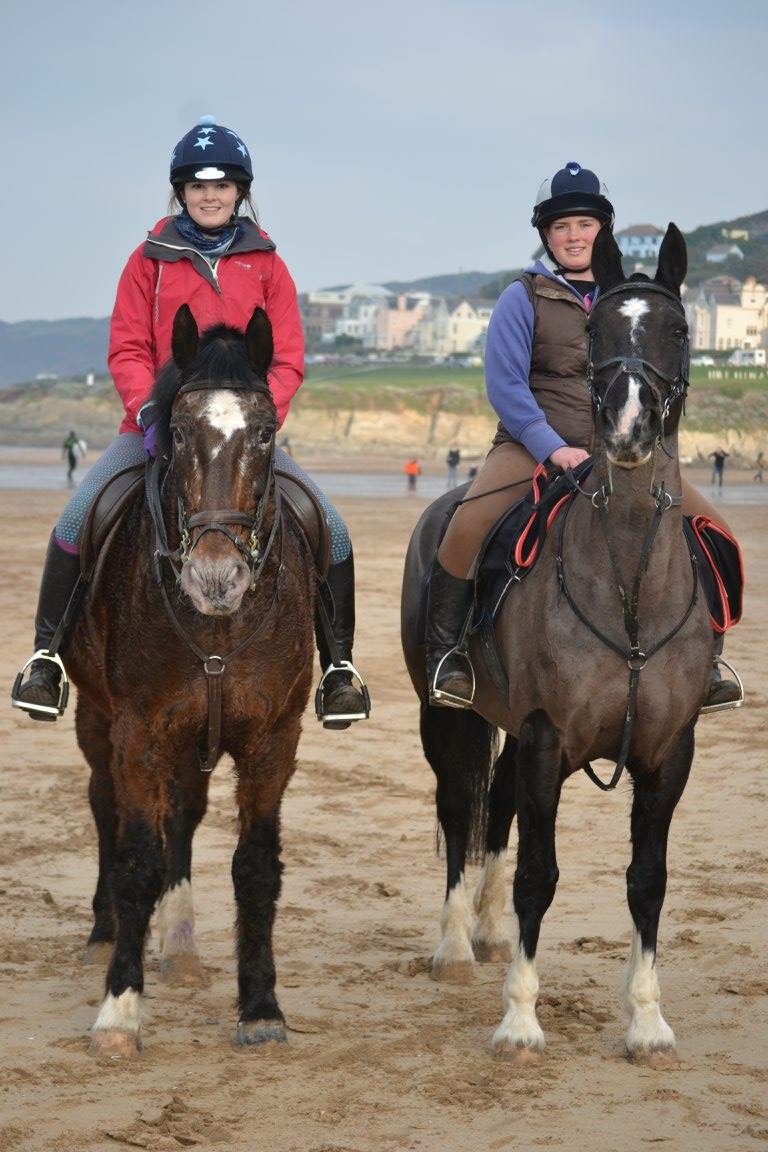 1-Starting with something simple:
-If you are looking to improve your overall riding ability and competency around horses then pony days at the local riding school could be the perfect solution. Pony days are an ideal environment for learning as you will be fully supervised, given simple instructions to follow and can be super fun as well.
2-Feel too old for pony days:
-If you are getting too bored of just having a weekly lesson then perhaps try volunteering at the riding school, stable owners love a team of helpers as there are always jobs to be done! Volunteering often means that you become part of the working team and you may be offered a free ride or lesson in return for all your help. This is the best way to experience what's involved in the day to day care of horses and general yard management.
3-Looking into loaning:
-Once you're more experienced with horses and all the packages that go with them…good and bad… then you might find yourself wishing for that more personal touch of having one to call your own. Loaning a horse is often a good compromise for many people but there are lots of different options;
-Check with your local riding stables first, see if they have one that you could lease and in return work for their keep. This is great for those starting out as you are in an environment where there is always someone to help.
-You could go horse hunting for yourself but always make sure that you have somewhere lined up to keep them! Some of you will be fortunate enough to keep them at home but others will have to look into livery, such as a riding stables with spaces, commercial livery yard or even perhaps a private yard. Be patient to take the time to find what will suit you, your budget and most importantly your horse!
4-Personal touch without the full commitment:
*If you're looking to treat one as your own but don't have the time, then try looking to find one to exercise on a regular basis. This may take a bit more patience to find but there are many horse owners out there that are short on time and would love some extra help. Some may want a small financial contribution where as others will just be grateful to have their horse ridden more often and perhaps some mucking out in return.
Which option I picked:
I have in fact explored all 4 of the above!
-From the age of 8 I rode at a local riding stables where I took part in lots of pony days!
-At the age of 10 I moved to a hacking stables, here I helped out in return for free riding, then once I'd turned 13 I was old enough to be an employee. I remained at the yard until I was 16 where I moved onto different employment but regularly return in the summer to help.
-I looked thoroughly into loaning my own but not having my own land or livery options close by meant that this was not suitable.
-Finally, 5 years ago, I came across an almost perfect solution, a lady was looking for someone to ride her 20-year-old semi-retired dressage horse(Fiddler). She had recently taken on a youngster to bring on but Fiddler was too good to be a field ornament and still had plenty to give. I am still currently riding Fiddler and have been incredibly lucky with the arrangements, his owner is more than happy that I treat him as my own.
To see my ongoing journey with Fiddler, follow me on Instagram at 'georgie.tucker.eq'.
Georgie X