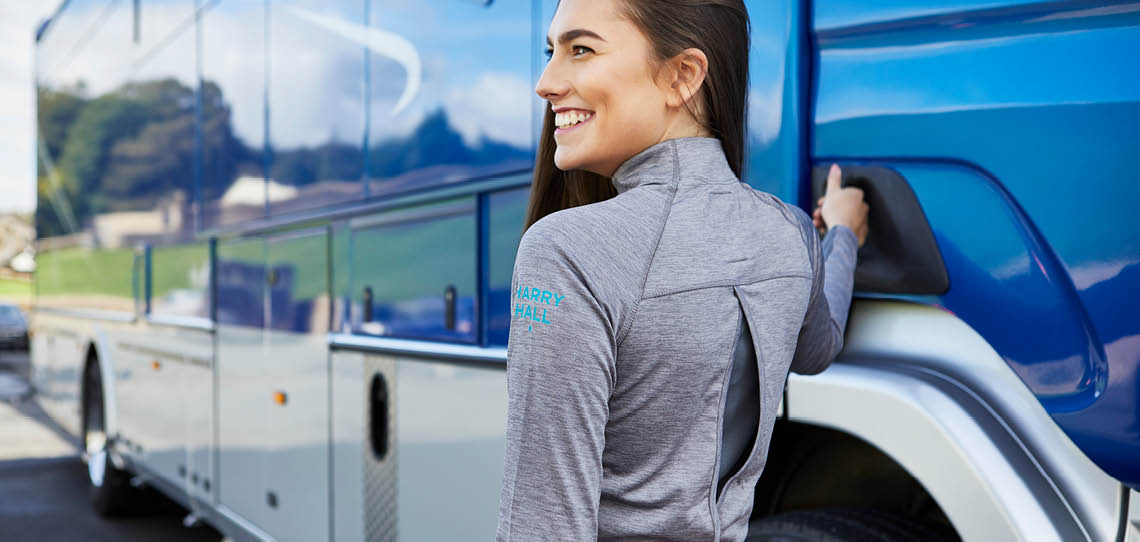 Harry Hall Women's and Men's Riderwear, Hi Viz and Riding Footwear
Harry Hall is renowned for quality equestrian clothing and has been designed for everyday riders and country lovers. The Harry Hall collections offers great value horse riding clothes for women, men and children along with high-quality riding wear for the competition rider. With a particular focus on safety and Hi-Viz wear for horse and rider, we produce great value, contemporary and durable products. Founded in 1891, Harry Hall is steeped in history and continues to create the finest equestrian and country wear.
Harry Hall Women's

At Harry Hall our women's rider clothing range brings you all the latest equestrian trends to keep your wardrobe up to date so you not only look but feel great too! Offering stylish, functional clothing at affordable prices. Crafted from technical performance fabrics as well as casual everyday horse riding wear, you can be sure it has been designed with fit and performance in mind.

Harry Hall Men's

You'll find a great selection of men's equestrian clothing and leisure wear at Harry Hall. The men's horse riding range includes jackets, coats, breeches and smart tweed jackets perfect for the show ring. You'll also find durable and stylish leather riding boots and casual wellingtons as well as yard boots and jodhpur boots. Alongside our equestrian range we have a bespoke range of tailored or off-the-peg clothing to fit each individual with absolute precision.

Harry Hall Personalisation

Harry Hall is pleased to introduce a personalisation service that delivers great quality products with a personal touch. Whether you're wanting to personalise an item of rider wear or horse wear for a show, summer camp, riding club competition or to ensure your horse or pony stands out in the yard we have the perfect products for you.

Harry Hall Hi Viz

With a particular focus on safety and Hi-Viz wear for both horse and rider, Harry Hall produce great value, contemporary and durable products for day to day riding ensuring you and your horses safety comes first. From over reach boots to quarter sheets and fly veils our horse Hi-Viz section will have you seen first when you're out hacking on the roads.

Harry Hall Footwear

Harry Hall's collection of footwear has been carefully selected for durability, quality and style all at an affordable price and includes short jodhpurs boots, long riding boots, yard boots, wellingtons and more. High quality leather, waterproof materials and padding are just some of the key features you can find in the footwear range at Harry Hall. Our footwear is designed for all riders, men, womens and children.