Protechmasta Infrared Fly Veil with Soundproof Ears Navy Blue
Fashion colourway made from beautiful satin effect material with subtle rope detail trim. The Protechmasta Fly Veil helps to ease muscle tension through the poll, with added soundproof ears to prevent noise distractions and help improve concentration. 
Details
Delivery & Returns
Size Guide
Reviews
Far Infrared Technology
A naturalistic ceramic infused lining that emits a safe form of Far Infrared radiation, also known as Biogenetic Radiation, to the horse's body, this is then reflected from the horse's body creating a natural black body effect. Far infrared radiation is a natural process and is scientifically proven to gently and safely assist blood circulation. Helping to support healthy joints, soft tissue, maintain healthy blood flow, ease muscle tension, support recovery and aid in helping keep structures and functions sound.
*A black body is an object or organism (in this case the horse) that absorbs all FIR radiation that is placed upon it, (in this case the Far Infrared Radiating ceramics infused into the lining of the Protechmasta Ear Bonnet.) It then reflects this radiation back at the same frequency that has been generated by the initiating blackbody the horse *
Key Features
Ceramic infused lining
Foam ears to help soften sound
Encourages a calmer more focused horse
Breathable lightweight airmesh
Hook and loop fastening
Use all year round
Frequently Asked Questions
Why Use Protechmasta Ear Bonnet with soundproof ears?
Helps prevent noise distractions
Assists circulation
Helps ease muscle tension
May help focus and concentration
Will the Protechmasta Ear Bonnet help with headshaking?
We have had many reviews from our customers who have said the Protechmasta poll pad and fly veil products have helped with head shaking.
*DISCLAIMER* The Protechmasta products are not a replacement for professional medical advice or treatment. Consult your vet if you are unsure.
Delivery 
Our delivery estimates are based on orders placed before 2pm. If you order on a weekend or a Bank Holiday, your order will be dispatched on the next working day.
UK Next Day orders placed after 2.00pm on a Thursday will be dispatched the following Monday.
All personalised orders are subject to a £4.95 delivery charge, will be shipped separately and delivered to you within 10 - 14 working days.
For bespoke orders please refer to the individual products for delivery estimates.
Please Note: Orders may be despatched in separate parcels from multiple locations. If all items are not received within 3 working days please call the Harry Hall Customer Service Team on 01274711100quoting your order number or alternatively email us at contact@harryhall.com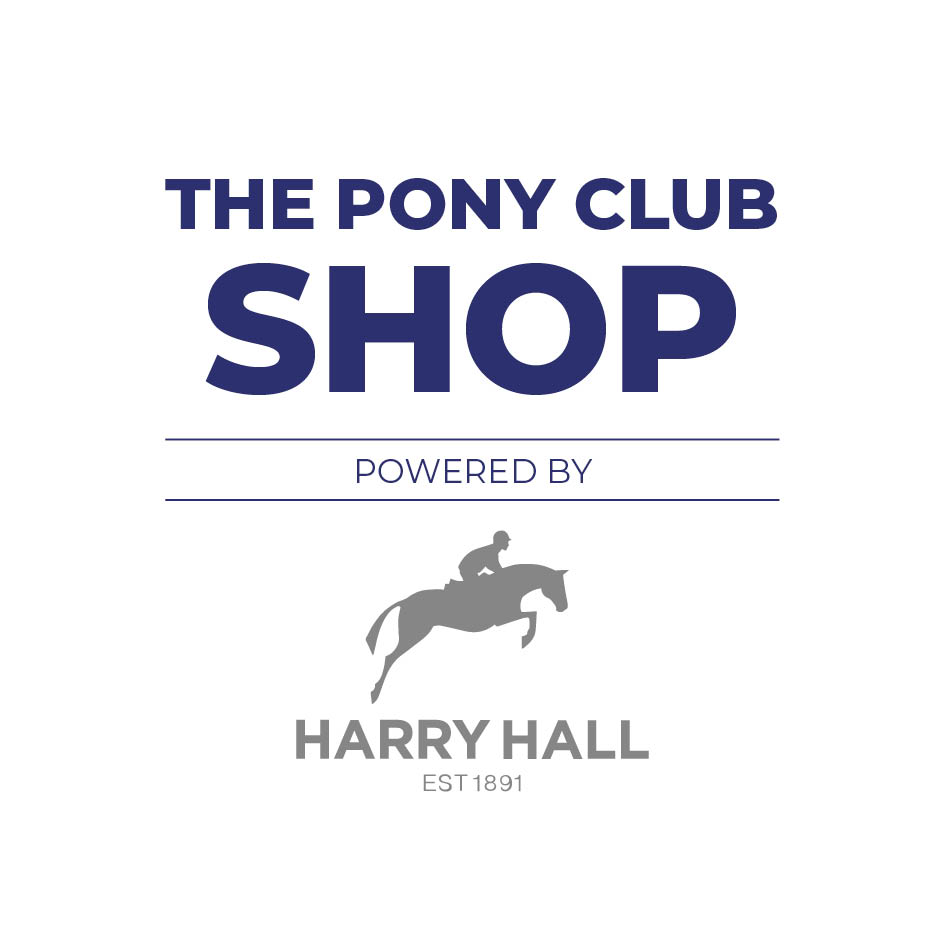 Baskets containing only Pony Club items are despatched via Royal Mail with Postage Rates below. Please allow up to 7 days for delivery.
Orders weighing up to 0.5kg £2.00
Orders weighing 0.5kg to 1kg £3.00
Orders weighing 1kg to 4kg £3.50
Orders weighing over 4kg £4.95
All personalised orders £4.95
Overseas Orders - Please contact our Pony Club Shop support team on01274711117
Service

Delivery times

Cut off

Cost

Gold Members Free UK Mainland Delivery

1-2 working days

2pm (Mon-Thur)

FREE

Free UK Mainland Delivery over £50  


(Bronze or Non Members)

2-3 working days

2pm

FREE

UK Mainland

2-3 working days

2pm

£4.95

UK Mainland Next Day
(Bronze or Non Members)

 1 working day

2pm (Mon-Thur)

£6.95

Northern Ireland (Under £50)

2 working days

2pm

£6.95

Highlands and Islands

2 working days

2pm

£6.95

Republic of Ireland

2 working days

2pm

£6.95

Austria

2-3 working days

2pm GMT

£13.95

Belgium

2-3 working days

2pm GMT

£9.95

Czech Republic

2-3 working Days

2pm GMT

£9.95

Denmark

2-3 working days

2pm GMT

£13.95

Estonia

2-3 working days

2pm GMT

£15.95

Finland

2-3 working days

2pm GMT

£18.95

France

2-3 working days

2pm GMT

£11.95

Germany

2-3 working days

2pm GMT

£9.95

Italy

2-3 working days

2pm GMT

£15.95

Netherlands

2-3 working days

2pm GMT

£9.95

Norway

2-3 working days

2pm GMT

£25.95

Poland

2-3 working days

2pm GMT

£9.95

Romania

2-3 working days

2pm GMT

£24.99

Spain

2-3 working days

2pm GMT

£13.95

Sweden

2-3 working days

2pm GMT

£14.95

Switzerland

2-3 working days

2pm GMT

£12.95

USA

5-10 working days


2pm GMT

£29.99

Australia and other locations

Contact us for a quote


-

-
Please contact us for delivery quotes for any country not listed above. 
Returns
We offer a 60 day returns promise for you to return your items for an exchange or refund.
You can return items to us via Royal Mail using the return address label in your parcel. This service is FREE in the UK.
Click here to find out more about our returns policy.

Protechmasta Fly Veil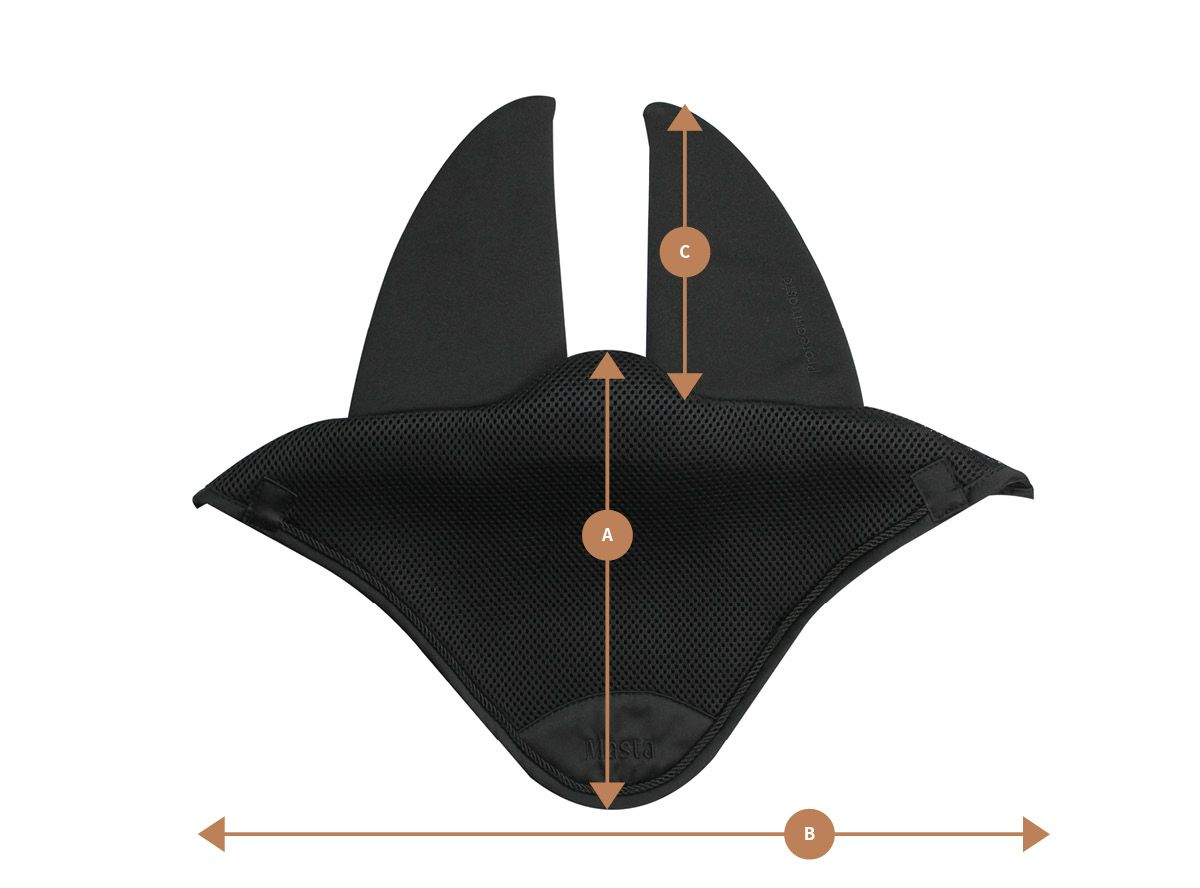 | | | | |
| --- | --- | --- | --- |
| Size | A | B | C |
| Pony | 20 cm | 37 cm | 13 cm |
| Cob | 23 cm | 39.5 cm | 16 cm |
| Full | 26 cm | 42 cm | 18 cm |
| XFull | 28 cm | 45.5 cm | 20 cm |
Kirsty F
Verified Buyer: yes