Black Friday. It comes around quicker than your aunt Ethel can knit her Christmas scarves and gets bigger every year. As part of Harry Hall's commitment to bring you the best products at affordable prices we've put together our Black Friday equestrian guide so you know which bargains to head for first. From Black Friday horse rugs to rider clothing, footwear and horse accessories there's something for everyone in the Harry Hall Black Friday equestrian sale.
Black Friday Horse Rugs
Rugs are a staple part of your horse's wardrobe; they're the horse equivalent of shoes and you can never have too many of them. You need one for in the stable, out in the field (and in three different weights, with and without a neck cover), travelling, after exercise, after a bath, one just because you love the colour of it, one because it's so soft and fleecy you want to curl up in it yourself and then times all the above by two because you need a spare set for when the other might be in the wash. With this in mind check out our top Black Friday horse rugs and grab a bargain:
Protechmasta stable rug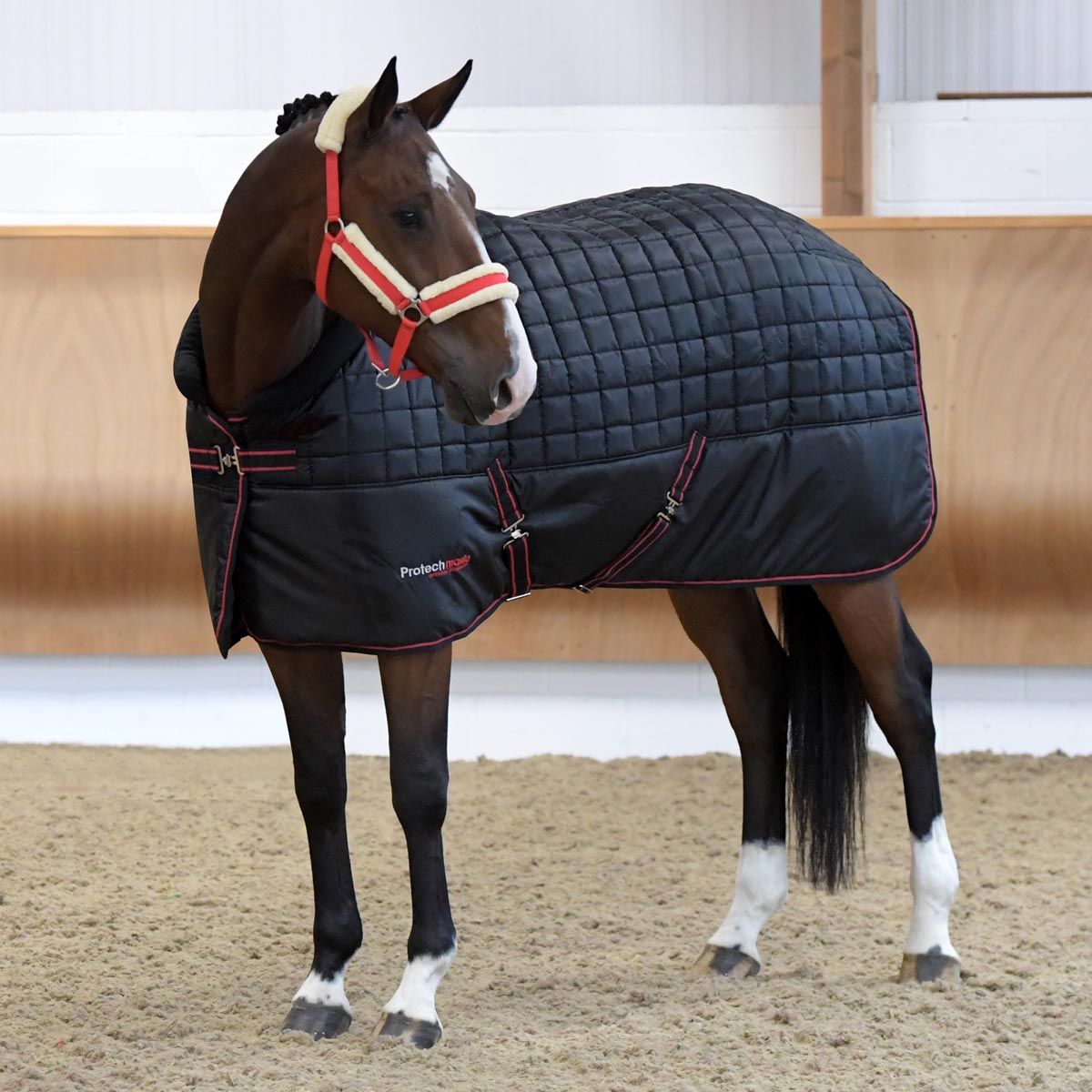 Our winner for a bargain in the Harry Hall Black Friday equestrian sale is the Protechmasta stable rug. This 200g stable rug uses far-infrared radiation to gently and safely assist blood circulation, support healthy joints, ease muscle tension and support in recovery. The soft padded neck roll for anti-rub and the ceramic infused lining make this one of the most comfortable and practical stable rugs on the market.
Snuggle up in the stable with this great fixed neck stable rug. Complete with dome neck technology, fully adjustable chest fastenings and shoulder gussets to allow for extra movement.
The award-winning Fieldmasta horse turnout rug is a steal in the Black Friday equestrian sale. Protect your horse's mane with dome neck technology and protect them from the elements thanks to a fully waterproof and breathable fabric.
It's loved by horse owners up and down the country thanks to the 1200 denier waterproof and breathable fabric. A sturdy turnout rug that will protect your horse from the elements without breaking the bank.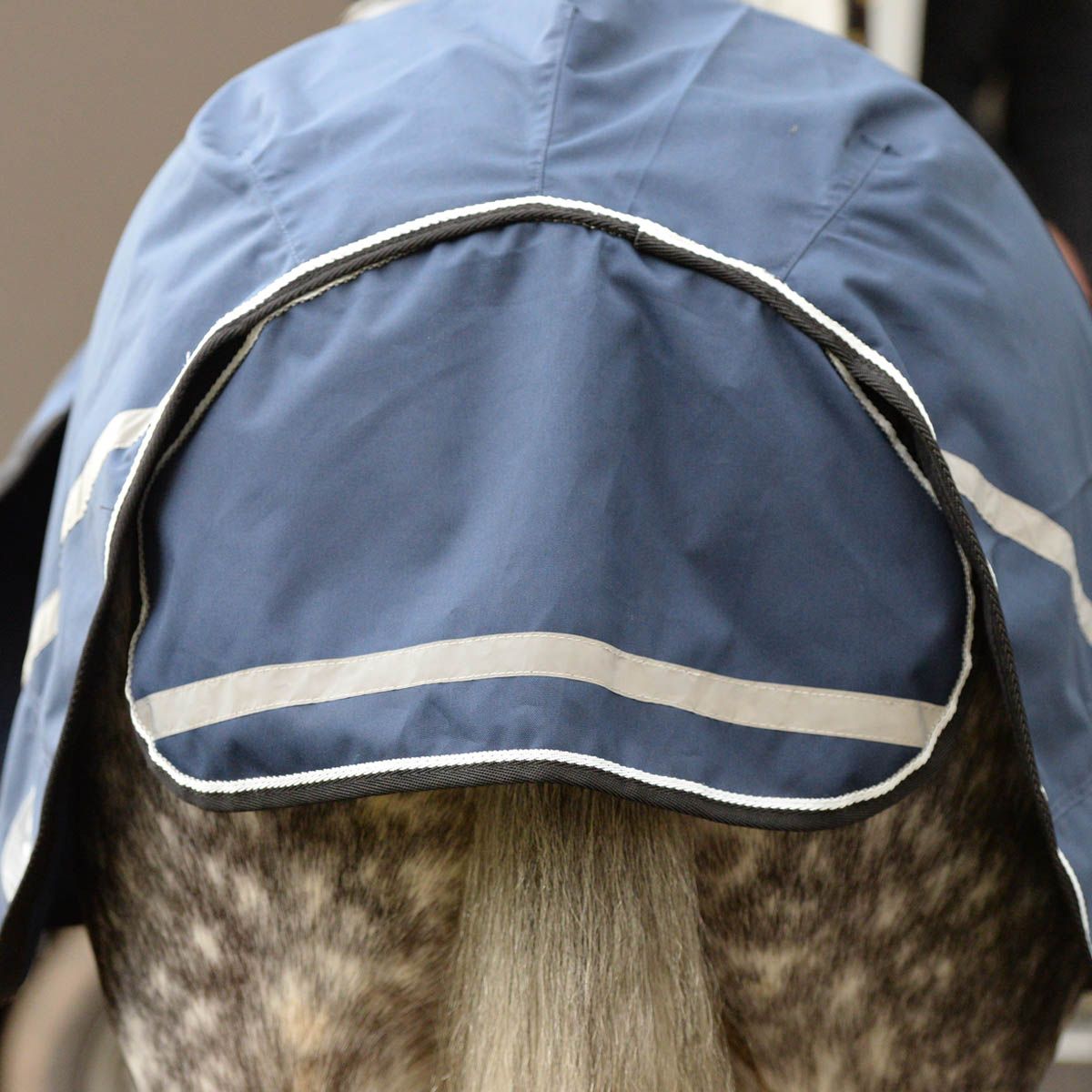 Exercise rug – Protechmasta quarter rug
The Protechmasta Quarter rug is a winter wardrobe must-have, it will help your horse prepare for exercise by gently warming up the muscles, especially handy on a freezing winter morning.
The rain doesn't go away so say no to the elements with this Masta waterproof rain sheet in the Black Friday equestrian sale. Adjustable fastenings and reflective strips on the rear make this an essential waterproof exercise sheet to have this winter.
Black Friday deals for you
If you're like us, horse riding clothes take priority in your wardrobe. With breeches for every occasion, every kind of waterproof jacket imaginable and more gilets than pairs of socks. You want to feel the part in the saddle and with the products available at Harry Hall you'll be sure to feel good.
The Milldale gilet is a stylish addition to your wardrobe. A two-way zip makes it perfect for riding and we particularly love this item of riding clothing thanks to its warming nature. It's a great layering piece and the lovely grey tone ensures you're on trend this winter.
Timeless country style is ensured with the Overstone boots. Plod through puddles then march into town with these boots, an absolute bargain in the Black Friday equestrian sale.
The horse riders essential - a pair of muck boots! The absolute staple for your yard wardrobe. They'll keep your feet toasty warm and you can hop from saddle to yard work in the blink of an eye.
The Broadland riding boots are beautiful long leather riding boots with a full-length rear zip and spur guards. Also featuring a hidden elastic gusset on the inside of the leg, these boots will mould around the calf for a more flexible and custom fit. 
Waterproof women's riding coat
This coat is admired wherever it goes. The fitted waist and waterproof properties make it a riding must-have. It's an absolute steal in the Black Friday equestrian sale and our top tip for a proper bargain. 
Layer like a pro in the willow base layer riding top. Top tip – throw on the Willow top, add the Milldale gilet, complete with the Abbeydale waterproof coat and you're good to go!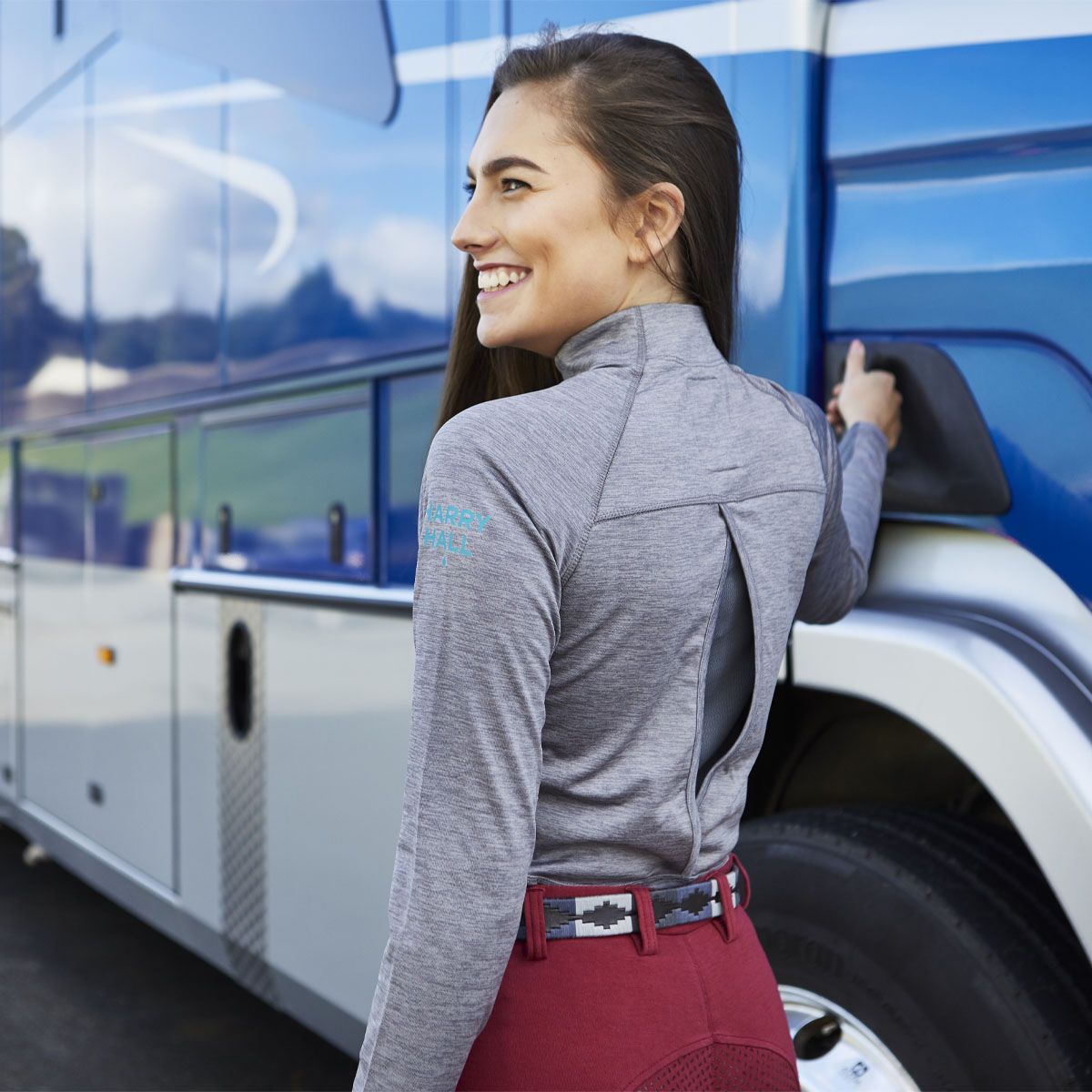 A yard and show favourite thanks to options in navy or white. These lightweight breeches fit like a second skin and wash after wash they'll come out looking new due to the four-way-stretch woven fabric. Our top tip for a proper bargain.
Black Friday horse accessories
It's good to have fun and the festive season is as good a time as any. Our range of novelty Christmas wear for horse, rider and dog will make you smile as you ride out or do the yard duties this Christmas. The super-soft fleece material will keep your four-legged friends cosy when the cold winter weather hits.
Available in red and black the Caldene faux fur lined headcollar and lead rope set is our third top tip for a proper bargain in the Harry Hall Black Friday equestrian sale. Treat your horse to this stylish headcollar set with fully adjustable nose and headpieces and a quick clip at the cheek to allow for easy fitting and removal.
A classic saddle pad with a subtle touch of bling that will help you stand out in the show ring. Made with a soft poly-cotton inner for comfort and moisture control and complete with D-ring straps for easy fitting, this saddle pad is also available in black for everyday riding.
Perfect for all your grooming essentials and a top tip for a Black Friday equestrian bargain, this grooming bag is perfect for use at home or in the show ring. With several external pockets for easy access to essentials and a drawstring closure for the larger compartments, your grooming kit will be kept safe and clean all year round.
The Black Friday Equestrian sale starts Monday 25th November at Harry Hall, One Club members save more - not a member? Join today for just £10!
Let us know which is your favourite Black Friday equestrian item on Instagram @Harry_Hall_Riding and happy shopping! Harry Hall xx