As normal with horses, plans change. After setting my goals high for the World Endurance Young Rider Championships in Italy, we decided not to go ahead with this plan as we felt that the horses we had qualified simply weren't ready for it this year. So we set another goal of taking four horses to the UK Endurance Masters at Euston Park on the 18th August.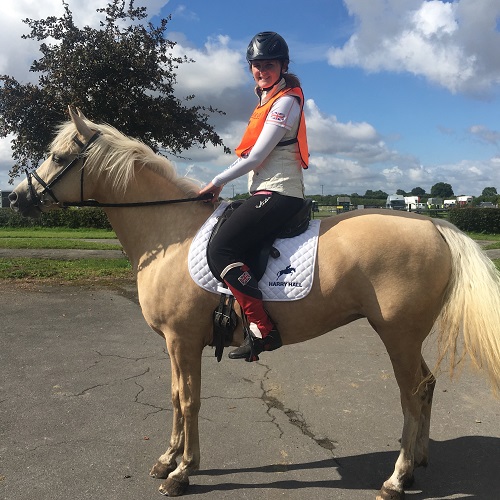 Since March, I have been extremely busy finishing my college course, keeping three endurance horses fit and bringing another youngster on!
Making a big decision
After spending one year at Rodbaston College studying Equine Management, I was over the moon to come out with a Distinction*. I had a fantastic year and loved every minute yet somehow, it didn't feel right. I was really struggling to muck out four horses, then go to college, muck out some more horses then come home and train my horse. So after a really long, hard think, I made the decision that I didn't want to carry on studying equine management because I wanted to keep my hobby and passion separate to my work life.
After three gruelling interviews, I was over the moon to be selected for an Apprenticeship in Health Care at The Royal Derby Hospital. I have been given my first choice which was A&E so I'm super super excited to be starting there in December!
This will give me my night times and weekends free for riding as I will not have to keep my part time job at the local Pub.
The summer's big event
After spending my summer off training horses, riding an average of 30km per day, we set our target high for Euston Park. I was to ride Taz, and my mum was to ride her own horse Strider.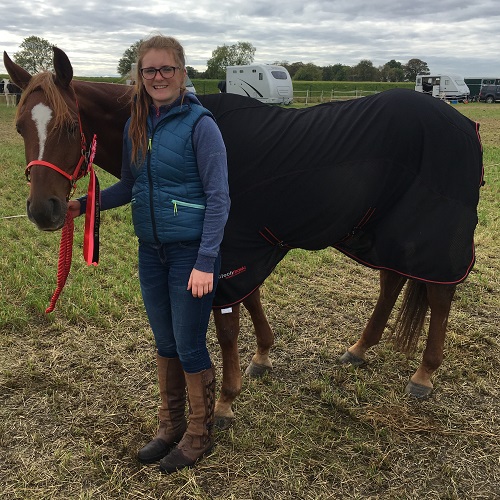 We were very privileged to have two riders from overseas come over and compete our horses this summer too, Talea from Australia and Eva from Holland. Talea was to ride Sky and Eva was to ride Psyrenkus.We only entered the FEI 1* 80KM and to get around was the main aim. With over 500 horses, it was a massive event so Eva and Talea arrived a week prior to the ride to get to know their horses, since in endurance, you have to know your horses to judge if they are tired or if something is wrong.
The whole day was absolutely mind blowing, with the camera crew and the UAE Royal family attending. All four horses were extremely well behaved and did us proud. Talea, Eva and my mum all completed the ride in 76th, 77th and 78th place however I decided to retire Taz at the last vet gate after 60km, because I felt that he was tiring although he did pass the vet check. It was a fantastic event that I would recommend to anyone, even just to spectate.
Bringing on Blondie
Some of you may remember me talking about my young up and coming mare, Blondie. She is our 5-year, homebred palomino. In May we sent her away to be broken in and she's turning into a lovely little mare. We have been increasing the work with her over summer, with our main aim for winter being joining the boxing day hunt. I have my riding lesson on her once a week, to encourage her to work correctly and efficiently, and we spend the rest of the time hacking or being lunged on the pessoa. Her first outing was Lindum Spirit in July, where we did five days of pleasure riding at Market Rasen Racecourse. I always find with the younger horses it really makes a difference keeping them in work but not hard work. I didn't want her to get bored being ridden but I also didn't want her getting too fit for her own good. She also goes on the walker with the endurance horses so that she can build her strength and confidence up. I am not sure what her future will hold: whether she makes a lower level endurance horse, or we might carry on doing little bits of everything with her. She has a lot of attitude which is good for endurance but she seems to be really enjoying other things like schooling.
What I have been wearing
I have loved all of my Harry Hall products over winter but I must say, I have virtually lived in my Harry Hall riding tights. They are so comfortable with, knee grips to stop my saddle rubbing and seems in all the right places. They look smart and keep me nice and cool when the sun shines.