So as you found out in my last blog, I have sadly had to retire my pony Suzie. This was very hard for my however I would not let that stop me riding! I recently got a new horse, Ruby. A 15.3hh, chestnut, Irish Sports Horse. (I know, a chestnut mare!) Moving onto horses can be tough with so many different things to get used to from strides, to shows and even tacking up! So I thought I'd give you my top tips for making the transition as easy as possible!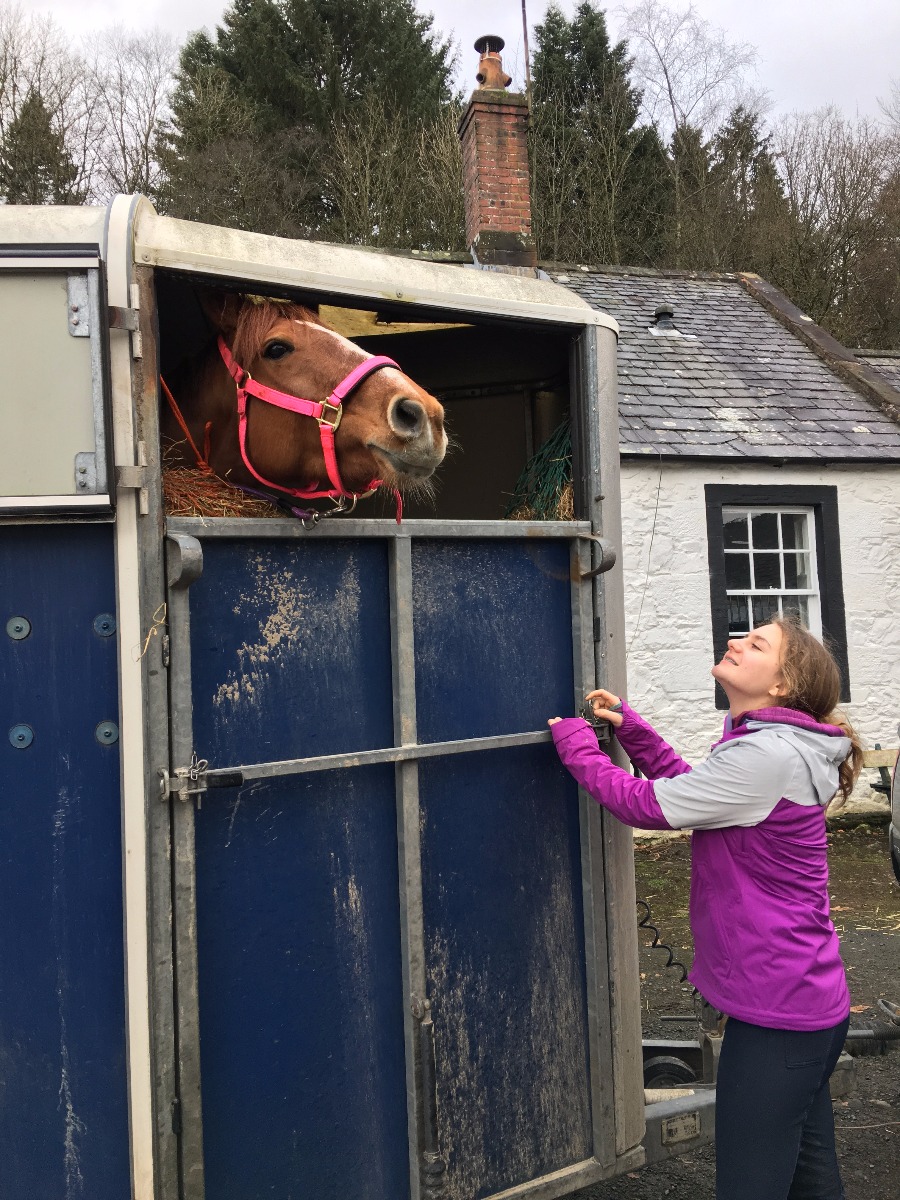 1. Strides - obviously with a bigger horse, it is going to have bigger strides. This can be difficult to adjust to, especially when jumping! A good thing to look for when going to try out your potential first horse is one with a slightly shorter stride; just make sure they can still make the horse jumping strides for shows. That's one thing that I liked about Ruby, she pretty much has pony strides but she's not afraid to stretch for that long one!
2. Shows- with many shows, the horses and the ponies go on different days. This can be annoying because a year that you thought was planned out is no longer! It's not all bad news though, there are often more shows for horses and there are no "ponyclub mums". Just bear in might that the smaller classes (44 and 55cm) are not run in many places for horses.
3. In the stable - this is one of the things that I have found the most challenging with Ruby. It is a big change when all of a sudden they're withers are a few inches above your head rather than below! I know that Ruby has definitely sensed that I'm not as confident as I could be so often takes the mickey of me but it is very important to show them who's boss. Also, if you are struggling to do things like groom or take up, I recommend getting a fold-up stool (or a smaller horse!). They are so easy to store and are so handy when plaiting up.
So whether you are thinking about moving upto horses, have just moved up or are just looking for some useful tips, I hope you learnt something from my blog and I wish you all the best with your horse!
You can follow my progress with Ruby and ask me any questions you have in my instagram.
Speak to you next month,
Ffion xx