Do you have that one favourite piece of clothing or an outfit that you take up any opportunity you get to wear it? Well I certainly do and any bets you sure do too! This summer is the time for travelling so it's a perfect opportunity to whisk your favourite items away on a relaxing summer holiday. Seen as Tottie Clothing is so versatile and fit for more than just horse riding, it is the exact piece to accompany you on your travels as well as during your everyday lives.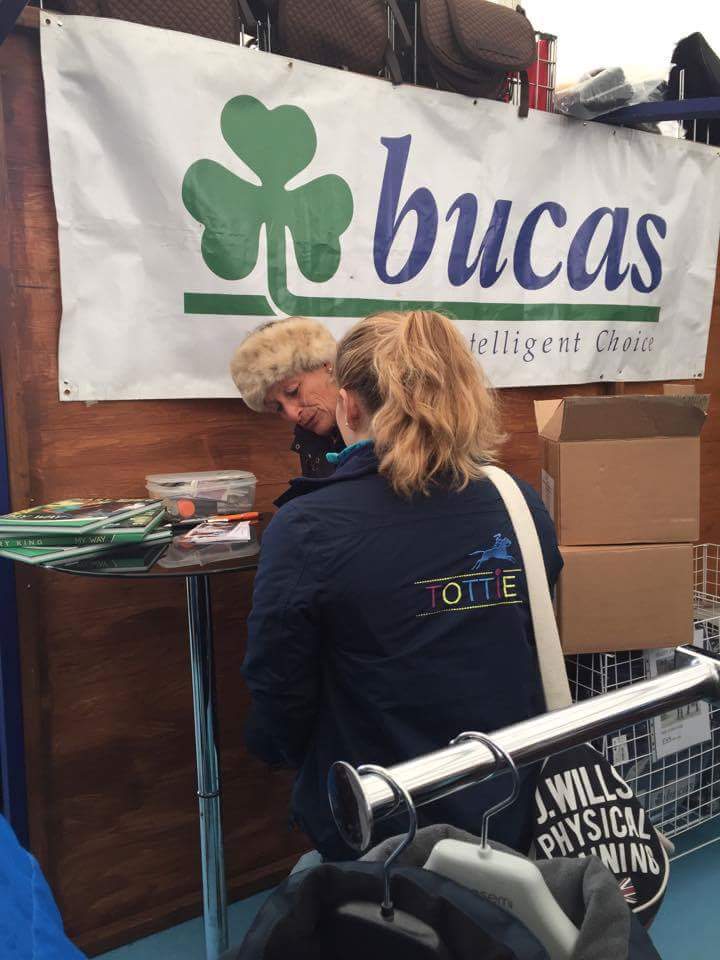 One of my ultimate faves is the Embroidered Blouson Jacket. This item of clothing always comes out and about with me no matter what the weather as it is handy for when it may turn chilly or a quick rain shower. It's latest adventure was to the Holderness Coast with me on a geography field trip. On the coastline it can be rather breezy so my jacket was perfect for keeping me warm and protected from the seaside chill. I teamed it with the blue Maven Fleece and this combination worked fab together. The fleece was just right to layer over a t-shirt too.
The other trips that I take my beloved Tottie items with me are when I am spectating at larger horse shows and events. My personalised fleece came with me to Badminton Horse Trials this year and it felt great to represent the brand at my first experience of Badminton. It was a great show this year and it was made even more special by one of my instructors being the best performing Brit and finishing 5th! Last year the blue Zip Polo top was a great choice for Horse of The Year Show. Being an indoor event, short sleeves were essential to prevent overheating and I received some lovely comments on how nice it looked with my white jeans as well. So if you are going to any of these events in the future, I hope this has helped you to plan your outfit
Finally, going on holiday. If you are off on a summer holiday this year why not take some Tottie with you? They do some gorgeous vest tops which would make an excellent addition to your summer outfit or maybe you could buy a larger size and use them as a cover-up over your swimwear? That would look ace! If you do take up any of these ideas or are inspired to try something new when wearing your Tottie outfits, be sure to let us know on Instagram a @teamtottie, @ruthwalker.eq and @tottie_clothing.
Happy holidays and stay safe,
Until next time...
Ruth xx