LET'S HELP THE RDA FIND MORE HORSEPOWER

At Riding for the Disabled Association (RDA), horses benefit the lives of so many disabled children and adults. With fun activities like riding and carriage driving, they provide therapy, fitness, skills development and opportunities for achievement.
But we can only carry out our life-changing activities with our fantastic horses and we are looking for more superstar horses and ponies to join our stables across the UK and become life-changing heroes.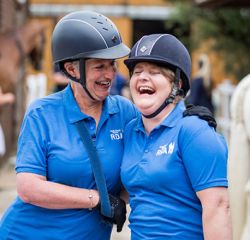 Sourcing equines has been a real struggle for our groups.
The market value of all equines has risen significantly over the past few years and doesn't currently show any signs of slowing down.
The speed at which the market moves is also an issue. Many dealers and private owners have reported selling horses over the internet or phone without a viewing or vetting. Our groups need time to be able to come and view a horse at least once and then have a minimum of a two-stage vetting.
We want to be able to work with as many people as possible to supply horsepower, to be able to speed up the process and train horses where needed. It's absolutely essential to have the public behind us to do this and I know the horse community can be fabulously supportive.

Projects co-ordinator
Emma Bayliss
The Riding for the Disabled have teamed up with Harry Hall to help find superstar horses and ponies.
Do you own a pony or horse that is an absolute superstar but you just don't have the time to ride anymore?
The RDA are looking for horses and ponies with a good dollop of unicorn about them. They must be fit, athletic and healthy to tackle the fantastic activities RDA have to offer and keep up with the demands of RDA life.
Any equine that comes into an RDA groups on a purchase or loan basis needs to be able to pass a minimum of a two stage vetting and then be assessed by an experienced Coach.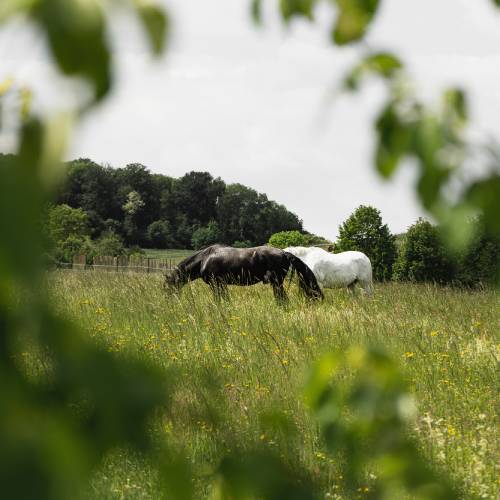 Loan or sell your horse or pony there are Gift and Loan Pack to protect owners as well as our groups.
YOUR HORSE WILL HAVE THE BEST HOME
Our equines are protected by an abundance of policies including Annual Vet checks, End of Service Policy, Free Vaccine Scheme, Equine Welfare policy and a Gift and Loan Pack to protect owners as well as our groups.
Our RDA Coaches follow our Coaching Pathway and have continual CPD. Equine modules form part of this and include equine health and welfare, tack fitting, training and use of professionals such as physios. Our Advanced Coach training incorporates horse and rider biomechanics.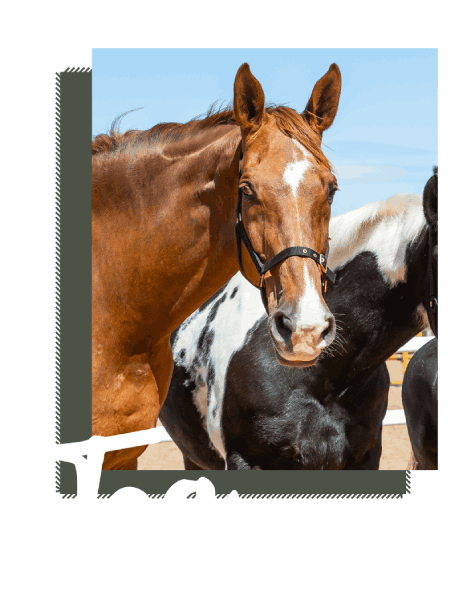 Teg is based at our National Training Centre. He's been at RDA most of his life and is loved by many!
He is a true gentle giant and has big fan base. Teg is ridden by a range of Adults with physical and learning disabilities and autism he has truly changed the life of many.
THE PERFECT RDA HORSE CHECK LIST
RDA groups may be slower than a private buyer/loaner when acquiring horses. Despite this they will offer your horse a knowledgeable home, a varied lifestyle and the chance to change a life.
Is your horse at least 5 years old?
Are you prepared to let an RDA group come and view your horse?
Would you be prepared to allow the minimum of a two-stage vetting?
Is your horse healthy with a good temperament?
Are you prepared to disclose as much history as possible about the horse?
If you answered yes to all of the above then please proceed to our RDA Equine Assessment Form.
How Willow changed the life of Darren
A highly competitive 24-year-old, Darren competed at his first RDA National Championships in 2017, coming second in his class only six months after his first-ever competition.
"It's been a good year," says Darren. But it hasn't always been the case. Aged 17 Darren was diagnosed with Friedreich's Ataxia, a progressive condition that affects the nervous system. "All I wanted to do when I was young was play football," says Darren. "I played football in the garden. I played for my local team. And then it had to stop. It really hurt me for years and years."
HOW MANY RDA CENTRES ARE THERE ACROSS THE COUNTRY?
We currently have almost 500 groups and Accessibility Mark Centres across the UK. They serve 25,000 participants supported by 18,000 volunteers. We use nearly 4000 horses which can be owned, loaned, leased from a riding school or a private owner.