Harry Hall One Club Membership | Competitive insurance & shopping savings for you and your horse
Harry Hall One Club Membership 

helps make riding or owning a horse, a little easier on your pocket! Members enjoy competitive insurance products and amazing product savings along with additional discounts on magazines and events.

One Club Membership is available in three levels, Bronze, Gold Individual and Gold Family. Read on to find out which one best suits your needs.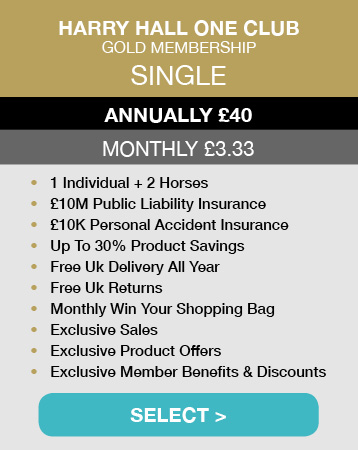 Prefer a comparison table? Click here.
Please call us on 01274 711 011 if you have any questions or would prefer to sign up over the phone.
Browse our insurance products, sign up as a Gold Member or access exclusive member benefits and discounts by clicking the tiles below.