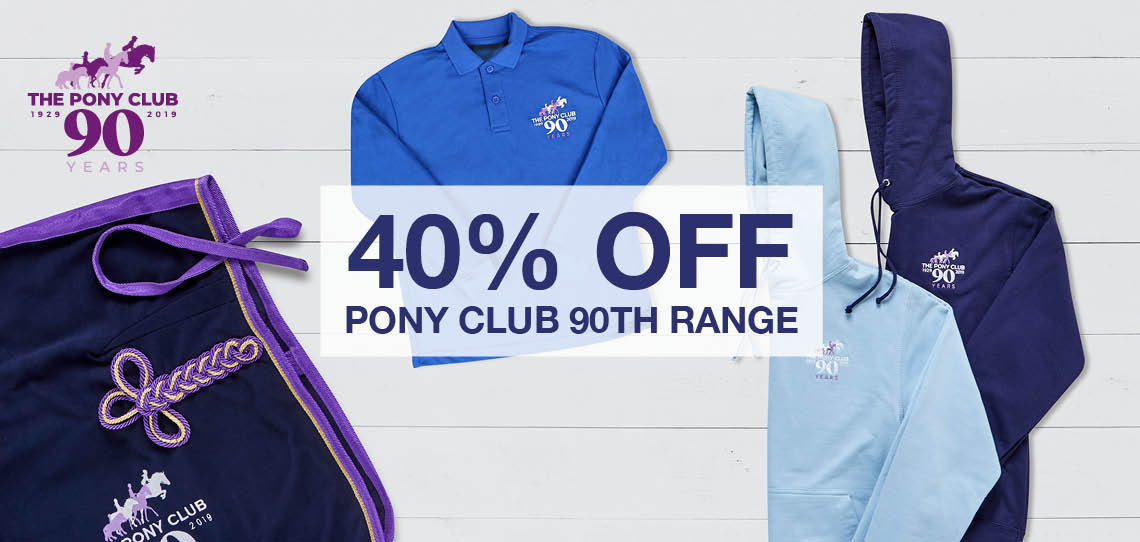 To celebrate Pony Club's 90th birthday, we have launched a range of specially designed commemorative  products. Shop the range below. 
Pony Club 90th Anniversary Merchandise
Do you feel nostalgic reminiscing of days spent galloping around fields, borrowing pals ponies and taking Pony Club C tests!? Who remembers cramming for a test with their pals in a stable? We're excited to announce that The Pony Club special edition 90th range is now available exclusively at HarryHall.com.