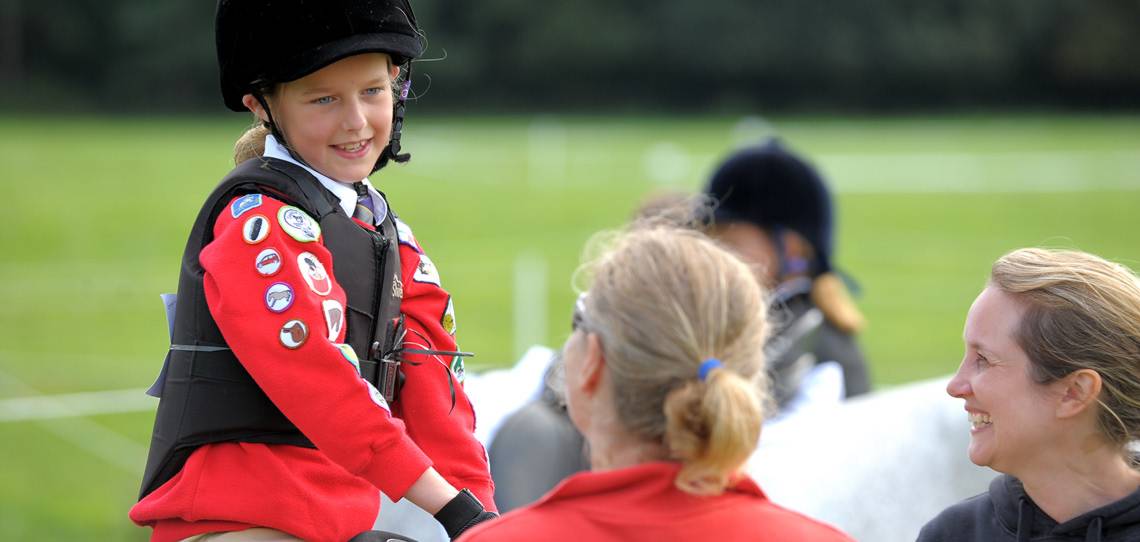 For all your Pony Club requirements both on and off your pony. Explore the shop at any time, day or night for all your Pony Club requirements, including the Manual of Horsemanship, reference books, colouring books, pencil cases, crayons, quiz books, ties, stocks, hat bags, boot bags, grooming kit bags, Pony Club socks, tie matching scrunchies and much more.  The Pony Club Shop – powered by Harry Hall.

The Official Pony Club Shop - powered by Harry Hall
The Pony Club shop, powered by Harry Hall, is pleased to bring you all your Pony Club essentials, whether it's a rally or week at camp we have everything you will need to look the part. And with quick delivery offered on all the items in the Harry Hall shop you no longer need to worry about forgetting an important item. 
Feel the part and join your friends at your local branch by making sure you have the essential items every member of The Pony Club should have. A tie, badge and sweatshirt are the core items to start out with and will ensure you don't look out of place at the tack inspection of your first rally. With umbrellas and dog leads included in the range your supporters can stay dry while watching you train and compete with your Pony Club pals.
There are over 100 items in the online Pony Club shop so you're sure to find what you need. If you require assistance placing your online order in The Pony Club shop powered by Harry Hall please do not hesitate to contact a member of the Harry Hall Customer Service team who will be more than happy to help you.