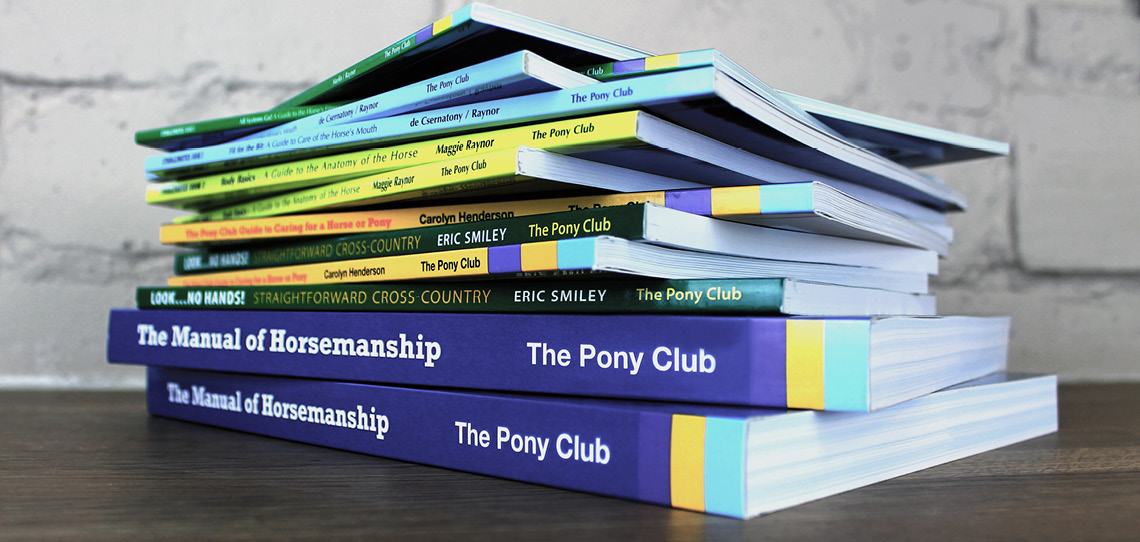 Shop the extensive range of Pony Club publications.  Essential reading books, the latest edition of the essential Manual of Horsemanship, novels by Clare Balding, Valegro's story in his own words, Nick Skelton's biography, dressage test command sheets and colouring books, over 100 items to explore.
Pony Club Publications

Knowledge is power and if you're serious about keeping your horse or pony in tip top condition and progressing through the levels of The Pony Club reading through the range of publications on offer here is a must. Included in the Pony Club shop powered by Harry Hall is the essential Manual of Horsemanship, body basics and a guide to horse fitness as well as novels by well-known equestrian author Clare Balding and Valegro's story in his very own words. The range of publications in The Pony Club shop also includes up to date Pony Club dressage tests so you can be prepared for your next inter branch or area dressage competition.
If you're moving up a level and need to update your test sheet folder you can find all the tests in the current Pony Club system at Harry Hall. We also have progressive test cards available to buy as well as score sheets and score pads suitable for all levels of competition. There are over 100 items in The Pony Club publication range and if you're unsure of which publication you require please speak to a member of the Harry Hall team or your Pony Club branch officials. Speedy delivery and simple returns mean it has never been easier to shop for your key Pony Club items.